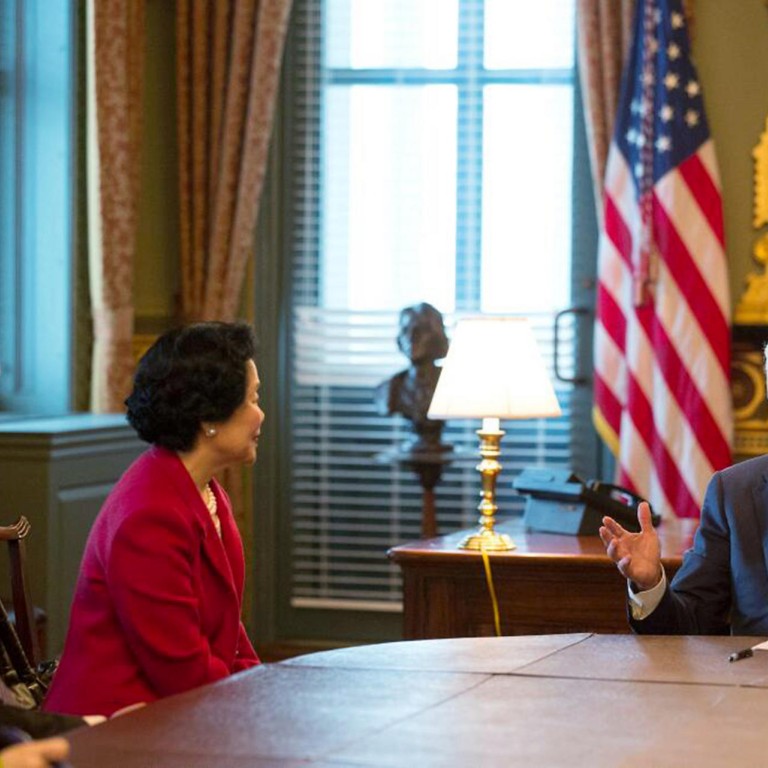 Biden backs Hong Kong democracy in activist meeting
US vice-president and pan-democrats in White House meeting sure to rile Beijing
Two senior pan-democrats told US Vice-President Joe Biden on Friday that Beijing has been "tightening its controls" over Hong Kong and "voiced fear that the communist rulers would only allow handpicked candidates" to run in the 2017 chief executive election.
Anson Chan Fang On-sang, the former chief secretary and the convenor of pro-democracy group Hong Kong 2020, and Martin Lee Chu-ming, founding chairman of Hong Kong's Democratic Party, are halfway through a two-week visit to the United States and Canada.
Their meeting with Biden came a day after they met the Democratic Party leader of the US House of Representatives, Nancy Pelosi, in Washington, where they are believed to have discussed Hong Kong's political development.
The White House said Biden "stopped by for talks" and "underscored [Washington's] long-standing support for democracy in Hong Kong and for the city's high degree of autonomy under the 'one country, two systems' framework".
Taiwan's Central News Agency reported that Chan and Lee were meeting "National Security Council officials" when Biden joined them.
During the 20-minute meeting with the vice-president, Chan and Lee voiced concern over freedom of the press, pointing to the knife attack on former editor-in-chief Kevin Lau Chun-to and charging that Beijing was pressuring advertisers to shun critical media.
A spokeswoman for Chan's office added that the duo also told the vice-president that freedom of speech and assembly were under threat in Hong Kong, yet its citizens remain determined to achieve universal suffrage.
She added that Chan and Lee had "requested" to meet officials and party leaders in the US, but it was unclear whether the duo had asked for a meeting with Biden.
A government spokeswoman responded that the administration disagrees with the notion that press freedom and other core values of Hong Kong were under threat, or the idea that the "one country, two systems" principle was being weakened.
Beijing has yet to respond to the meeting in Washington.
On Friday, Pro-Beijing newspaper ran a one-page article featuring seven Beijing loyalists who condemned the duo for being naïve, inviting external interference and "betraying" Hong Kong with their trip.
It criticised the pair for "pretending" to represent Hong Kong, adding that they should not encourage external interference in China's internal politics.
Chan and Lee headed to Canada yesterday and are expected to deliver speeches and meet former Hongkongers in Toronto, Ottawa and Vancouver.
This article appeared in the South China Morning Post print edition as: Biden told of HK pair's fears for democracy