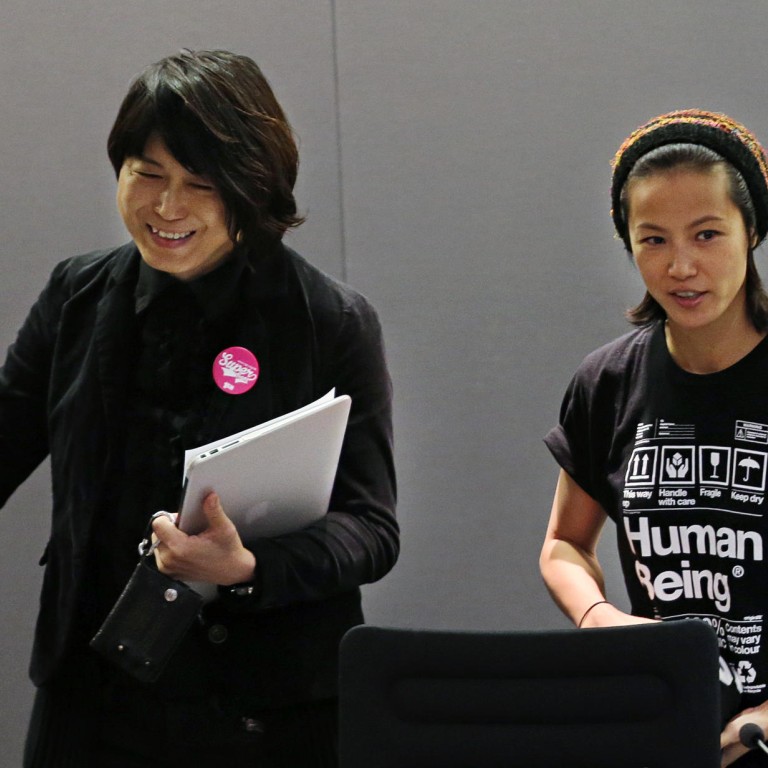 Conservative Christians and gay-rights activists unite to condemn transgender marriage bill
Legislators stunned by condemnation of proposed change in the law as conservative Christians to gay rights activists line up to voice objections
Conservative Christians and transsexual-rights activists have found rare common ground: they are lining up to oppose an amendment to the Marriage Ordinance intended to allow transgender people to marry.
The Security Bureau is asking lawmakers to approve the Marriage (Amendment) Bill after the Court of Final Appeal ruled that a transgender woman should be allowed to marry her boyfriend. The court gave the government until July to change the law. The bill has been condemned by rights activists for insisting a person undergo full gender reassignment surgery to be considered transgender. Religious groups fear the amendment is a step towards gay marriage and a threat to the traditional family.
The majority of the 64 groups and individuals that addressed a Legislative Council panel on the bill yesterday were critical of it, prompting lawmakers to accuse the government of putting forward a half-hearted bill without proper consultation. "How could such a controversial topic yield such a united response - all in opposition to this amendment?" lawmaker Dr Fernando Cheung Chiu-hung asked.
Among the speakers was Joanne Leung Wing-yan, who chairs the Transgender Resource Centre. "To force the intrusive gender reassignment operation as a prerequisite is cruel and inhumane," said Leung, herself a transgender woman.
She told lawmakers of the gruelling eight-hour operation she went through, and spoke of two transsexual friends who committed suicide - one because he was told he could not have the operation, and the other because of depression and crushing pressure from the process.
Canto-pop singer and gay-rights activist Denise Ho Wan-see, who founded campaign group the Big Love Alliance, said: "There hasn't been enough time [to hammer out] a comprehensive bill."
In a written submission, a church parents' group attacked Equal Opportunities Commission chief Dr York Chow Yat-ngok for supporting the argument that the requirement for surgery be dropped. "It would confuse gender identities … How can we explain to our next generation what marriage is? … Passage of the bill might encourage youngsters with doubts about their sexual identity to become homosexuals."
Legislators will hear more arguments on April 29.
This article appeared in the South China Morning Post print edition as: Opposites unite to condemn transgender marriage bill