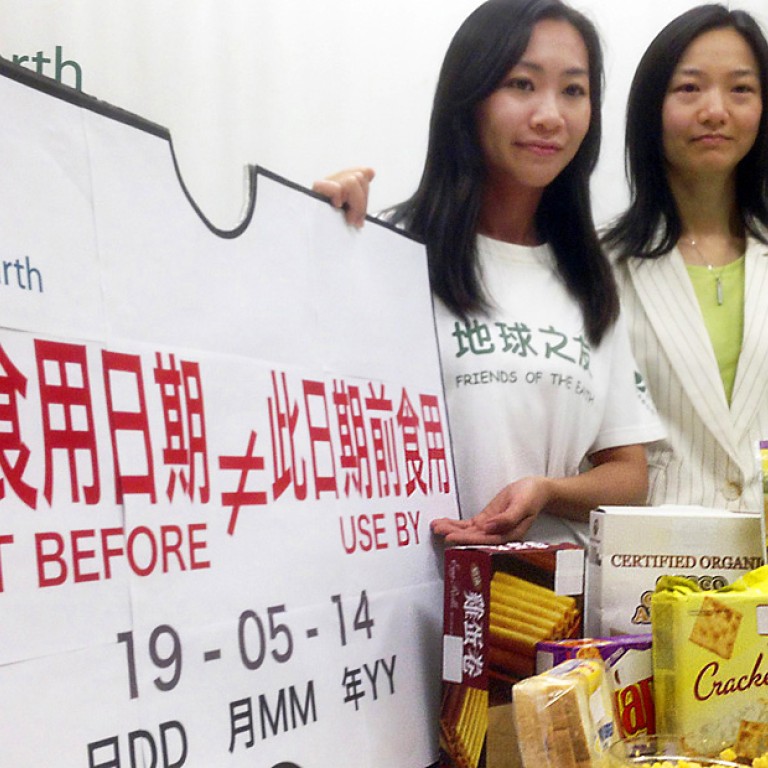 Seven years after 'best before' date... but still good enough to eat
Tests find food safe to consume long after expiry as study highlights confusion over labelling
A tin of cranberry sauce that's nearly seven years past its best-before date could still be safe to eat, testing by Baptist University has found.
The sauce was one of 81 processed foods that expired at least three months ago, according to the labelling, yet passed bacterial safety tests.
The research was commissioned by Friends of the Earth.
All of the products were deemed "satisfactory" or "acceptable" under the government's food safety standards on microbiological limits, and this could come down to manufacturing technology, says chemistry lecturer Dr Karen Mak Ka-wai.
None of them contained the bacteria , which can grow inside a can, devoid of oxygen, and is a common cause of food poisoning.
The 12-month study aimed to find out if "expired" food should necessarily end up in landfills.
"We are not promoting the consumption of expired food, though we do want people to avoid letting their food expire," Celia Fung Sze-lai, of the environmental group, said.
The Food and Environmental Hygiene Department noted the distinction between use-by dates and best-before dates, which it said had nothing to do with food safety. "If food has passed its best-before date, it does not mean consuming it would constitute a health risk," a department spokesman said.
All of the samples tested were taken from food banks and had been donated by suppliers or the public. Most of the food banks do not give out items that have passed their best-before dates to the needy as they fear being held liable if a recipient falls ill.
Fifty-four canned foods - including beans, soup, pasta, vegetables, juice, fruit and condensed milk - were tested.
The other 27 processed food samples tested included biscuits, cakes and cereal. The brands were not disclosed.
All but two cereal samples made the top grade of "satisfactory" for bacteria levels. But this came as no surprise to Mak. "The best-before date doesn't tell you it's safe to eat," she said. "It only ensures the best condition of the food in terms of quality, texture, nutrition and freshness."
Mak said the processing and packaging helped to disinfect food so that it could still be eaten beyond the best-before date if it was stored and handled properly.
Many people throw out food that has passed its best-before date, mistakenly believing it is a "safety deadline", according to a poll of 605 Hongkongers in March and April conducted by the green group. Those interviewed said they had discarded an average of 1.8 "expired" items - mainly bread, cakes and dairy products - in the month before the survey.
Confusion over expiry dates could be resulting in food worth millions of dollars being thrown out each year, Fung said, citing research done in New Zealand. She said a US study had put the cost of binning "expired" food at US$275 a year per household.
If that sounds like a business opportunity, The Daily Table - a food market that recently opened in a poor area of Boston selling "expired" food - surely agrees. But Fung believes it is unlikely the idea will catch on in Hong Kong as there is no legal cover for food donors should someone fall ill.
Spoiler Alert
Tips to avoid finding spoiled food lurking in the fridge:
Clear out the refrigerator every week
Try to keep track of food that is about to expire and plan meals accordingly
Clearly mark expiry dates on food packaging as a reminder
Avoid buying more food than is necessary
Donate any extra food to the needy via local organisations, charities or Facebook
This article appeared in the South China Morning Post print edition as: 'Expired' but still good enough to eat