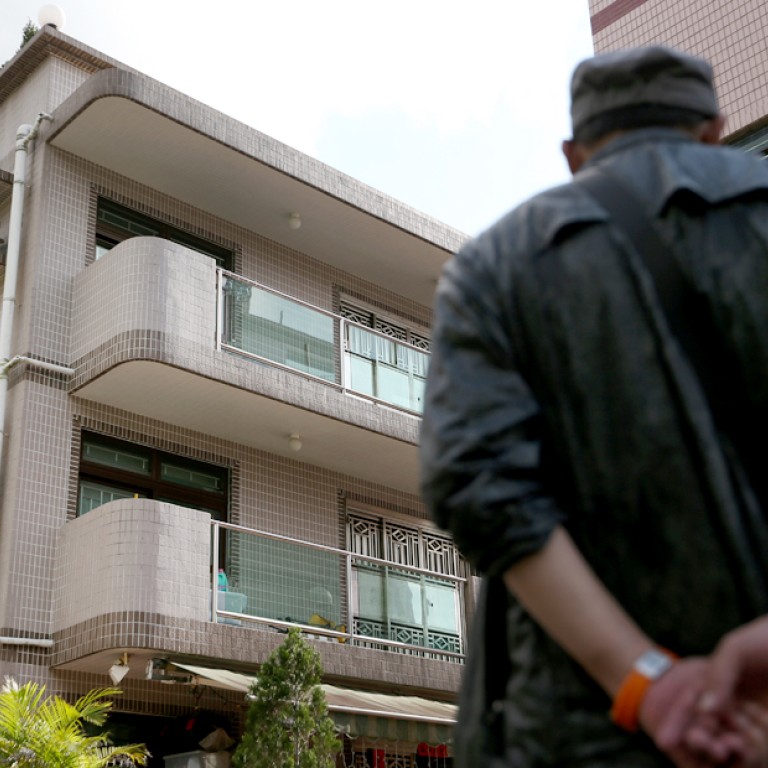 'Operation Yellow Bird': How Tiananmen activists fled to freedom through Hong Kong
Inside Hongkongers' unlikely operation to help hundreds of dissidents flee the mainland
It still seems an impossible feat: a group of courageous Hongkongers helping to spirit hundreds of dissidents out of the mainland after the June 4 crackdown under the nose of the authorities.
As the 25th anniversary of the military action looms, evidence obtained by the fills in some of the gaps of the rescue codenamed "Operation Yellow Bird".
Activists would first be rescued and brought to Hong Kong, where they would be placed in safe houses before seeking political asylum overseas.
Watch: Key facilitator of Operation Yellow Bird reveals how Chinese activists entered Hong Kong after June 4 crackdown
Secret codes were adopted to escape Beijing's monitoring in the form of medical bulletins.
For example, when an operative left a message via pager saying, "Western doctor said it was heart disease", this meant the mission had been successful and the dissident had arrive safely in Hong Kong.
If the message read, "Chinese doctor said it was arthritis", it meant they were still waiting.
After making it to Hong Kong, dissidents would be allocated to one of a number of shelters in the New Territories.
The Nai Chung camp in Sai Kung was the biggest, hosting up to 30 activists at the peak of its capacity.
Camp residents were divided into groups and took turns with the cooking and other chores.
"I would drive the dissidents to the market at Heng On Estate in Ma On Shan to shop every morning and treated them to a McDonald's breakfast afterwards," said the Nai Chung camp leader, known as Tiger.
Watch: Exclusive clip of mainland activists' life in Hong Kong after being smuggled out of China in 1989
The rescue missions required extensive negotiations and liaisons to succeed.
The Reverend Chu Yiu-ming, a core member of the Hong Kong Alliance in Support of Patriotic Democratic Movements in China, which organised the operation, filed numerous letters to persuade foreign governments to approve the dissidents' asylum applications.
"I wrote to churches in the US for help as the country required each applicant to be backed by local warrantors," Chu recalled.
In a letter obtained by the dated November 9, 1989, the American Baptist Churches of Wisconsin informed Regina Murphy, the American consul-general at the time, that they would "pool efforts and resources together" to assist Chu's group to help the dissidents establish a normal life once they arrived in the US.
Chu, 70, is currently working on his memoirs.
THE TIGER'S TALE
Sitting in his home on the campus of Sichuan Normal University at Chengdu, Gao Ertai wondered when he would be free from fear.
It was 1992, three years after China's bloody crackdown on Tiananmen Square marchers. Gao, a painter renowned in China, had previously spent six years in a labour camp. After Tiananmen, he was sentenced to four months in prison for carrying out seditious acts. The thought of losing his freedom gnawed at him.
Finally he passed a message to his close friend, the author Zheng Yi, that he wanted to flee to Hong Kong, as Zheng had done a few months earlier.
"It is risky to flee, but it is even riskier to wait," Gao wrote. "Rather than hoping for enemies' negligence and friends' loyalty to live a helpless life on tenterhooks, it would be better to follow the unknown fate."
He was surprised when he heard a knock on the door and found a stranger from Hong Kong standing outside. Until that moment Gao had never thought he would permanently leave his homeland.
Gao was one of 40 dissidents rescued by this young man from Hong Kong - a man who preferred to be called Tiger in an interview with the .
He and many others took part in "Operation Yellow Bird", one of the most legendary underground activities backed by the Hong Kong Alliance in Support of Patriotic Democratic Movements in China.
That advocacy group, established by the city's late democracy icon, Szeto Wah, backed the Beijing student movement in 1989. The full details of the operation remain secret 25 years later.
While not everyone agrees on the origins of the operation's name, Reverend Chu Yiu-ming, a core member of the alliance and now an advocate for the Occupy Central democracy movement, told the that the it came from the Haitian folk song :
"We wanted the activists to fly freely in the sky, just like the yellow birds," Chu said.
The alliance estimates that some 500 dissidents, including Beijing student leaders Wuer Kaixi, Chai Ling and Feng Congde, had been spirited from the mainland via Hong Kong to new lives overseas.
While approximately 150 activists were rescued directly by several Yellow Bird operatives including Tiger, the operation also paid for the costs to smuggle people out of China and offered financial assistance to those who made their own way to Hong Kong, Chu said.
"At first, I just wanted to help out a little bit and return to my business after a short while … but once I had got involved I could not stop, because no one was there to take over my role," Tiger said. In exchange for his talking about the operation, the agreed to withhold his name, age and other identifying details.
Tiger, a businessman who sold dried seafood, did not enter politics until his friends asked him to use his Shenzhen warehouse to host a few students who fled from Beijing.
Tiger later approached Chu, after which the pair worked closely on the secret project. The operation ended in 1997.
Tiger said he was the only person who offered what he called "one-stop help" for fleeing Chinese dissidents, helping them get asylum at consulates and find safety in Hong Kong.
Back in 1992, Tiger arrived in Chengdu alone, not long after he received the message that Gao wanted to flee. That message came from Zheng, the former chairman of the Independent Chinese PEN Centre, a non-profit group of Chinese writers. Zheng had drawn a meticulous map leading Tiger to Gao and his wife, Pu Xiaoyu, at the university.
"The Sichuan Normal University held stringent security measures," Tiger said. "Gatekeepers would check everybody's ID. I was lucky because it rained heavily … and I rushed in under an umbrella. Then I found Gao … but he did not want to leave."
The artist told Tiger that he needed time to pack his books, paintings and research files. So the Hongkonger stayed in Gao's home for three days.
Tiger, Gao and Pu took a taxi around midnight from Chengdu to Chongqing, but the car got stuck in some mud during a severe rainstorm.
Tiger decided to seek help from a nearby village where he paid 100 yuan to each person who helped move the car. "The most important thing you should have … when you're travelling in China is money," he said.
They rode south, from Wuhan to Jiujiang and then Guangzhou, Huidong and finally to Hong Kong.
Gao and his wife, also a famous painter, stayed a few months in the Mei Foo home of former lawmaker Cheung Man-kwong, sleeping in his bed.
The painter and his wife moved to Kam Tsin village in Sheung Shui, another shelter arranged for dissidents. They stayed with Gao's old friend Zheng and his wife Bei Ming.
The writers and painters made a perfect match, Tiger said. "During their stay there, Zheng would suggest topics for Gao to paint. These works were almost like joint projects by the two couples."
Gao created about 50 paintings during the nearly year-long stay in the city. Some later sold at auction for up to HK$200,000.
The couple made a rare public appearance in the alliance's art exhibition "The Dream of China" in 1993 before moving to the United States later that year.
Gao said in an e-mail that he and his wife remained grateful for the rescue mission. "We do hope someone who knows the story can write it in order to put these heroic deeds into history."
Smugglers mainly used four routes to whisk dissidents from Guangdong to Hong Kong: from Shekou to Tuen Mun's Castle Peak Power Station, Huidong to Chai Wan, Shanwei to Wong Chuk Hang and Nanao to Sai Kung.
Boat owners, some with triad connections, charged about HK$200,000 to move four to five passengers.
Dissidents could also choose the fifth "secret passage" - via Chung Ying Street in Sha Tau Kok, a street on the border between Hong Kong and mainland China where one side belonged to the then-British colony and the other to the mainland.
The dissidents would visit the jewellers and ask to use a toilet, then slip through the back door and run to a Hong Kong police outpost. There, they would explain they were June 4 participants seeking political asylum, Tiger said.
Hong Kong police never returned the six or seven activists who entered this way, he said.
Those who worked to spirit protesters from China used secret codes to verify the dissidents' identities. Some were simple, some complicated, adding a further layer of anxiety to a rescue.
Sometime in 1992 or 1993, Tiger travelled to Beijing to find Li Yu , the wife of Chinese businessman Wan Runnan , who provided material support for the demonstrators in Tiananmen Square. Wan had left the mainland ahead of Li.
Upon meeting Li, Tiger uttered the key phrase: "Please take me to eat Peking duck."
That was the sign she was supposed to leave for Hong Kong with this stranger. But to Tiger's dismay, she seemed puzzled.
"She asked me if I really wanted to eat duck," he said. "I told her to leave with me immediately."
Tiger had not anticipated a key obstacle in the operation: Li's elegance. The daughter of Li Chang , a revolutionary peer of former Communist Party chief Hu Yaobang, she was accustomed to living well.
Li, who had requested asylum in France, found it frustrating to stay with a fisherman's family in Huidong as she waited for a boat to Hong Kong.
Tiger tried to distract her with thoughts of a new wardrobe. "You must be dressed gorgeously when you arrived in France," he told her.
When she boarded the plane to Paris after eight days with the family, she was wearing a new frock Tiger had bought for her.
Operation Yellow Bird was not just about daring, cross-border rescues. It required a very clear division of labour. While Reverend Chu worked with foreign consulates to arrange visas for dissidents, Cheung liaised with the British officials.
"[The officials] had been very helpful. Not only did they allow the dissidents to stay in Hong Kong, they protected them, Cheung recollected. They even monitored the safety of dissidents in a safe house in Sai Kung.
Twenty-five years later, Tiger is still an ordinary businessman.
"No regrets at all," he said.
This article appeared in the South China Morning Post print edition as: 'Yellow Bird' activists recall flights to freedom