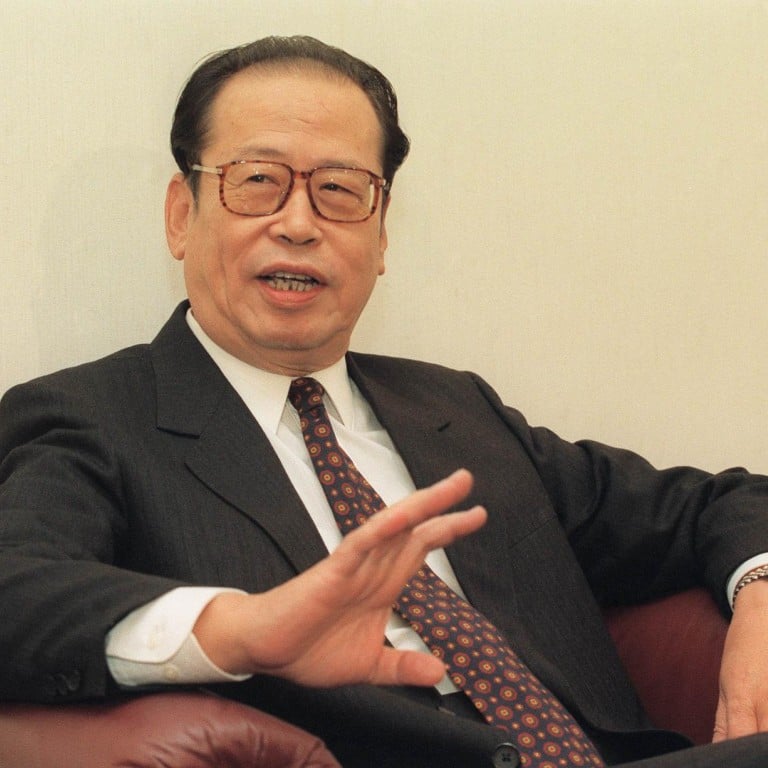 Occupy Central being used by anti-China forces to try to seize power, warns former Xinhua official
Ex-Xinhua head accused of scare tactics after warning movement is being used by anti-China forces and PLA will step in if riots occur
"Anti-China forces" are using the Occupy Central movement to try to seize control of Hong Kong's administration, a former director of Xinhua's Hong Kong branch has warned. Zhou Nan said the People's Liberation Army would intervene if riots broke out in the city.
His remarks to two Hong Kong broadcasters come as the civil disobedience movement is mobilising Hongkongers to participate in its June 20-22 "civil referendum" - intended to show the public's preferences for electoral reform. A co-founder of the movement accused him of scare tactics.
"Occupy Central … is illegal and violates Hong Kong's rule of law," Zhou said in the television interview in Beijing. "This has demonstrated that a portion of the anti-China forces inside and outside Hong Kong are conspiring to usurp the jurisdiction of the city, which should never be allowed."
He said that if appropriate action was not taken, these forces would become even more "arrogant" and might even call for Hong Kong's independence.
Occupy Central has vowed to mobilise 10,000 supporters to block the main roads in Central if the government fails to offer a satisfactory reform plan for the chief executive election in 2017, which Beijing has said may be held under universal suffrage in accordance with the Basic Law, the city's post-handover mini-constitution.
Zhou, who also served as a minister of foreign affairs and played a prominent role in the negotiations with Britain over Hong Kong's future when Xinhua was Beijing's de facto embassy in the city, warned the central government would intervene if riots broke out in Hong Kong.
Zhou said: "On the matter of the [PLA] garrison, [the late leader] Deng Xiaoping said that it has another function other than as a symbol of sovereignty - to handle possible riots.
"Would the central government get involved if there was something harmful to the country's interests happening in Hong Kong? We could not allow Hong Kong to turn into a base to subvert China's socialist regime under the guise of democracy."
He said that Article 23 of the Basic Law, which requires the city to enact a law to prevent treason, secession, subversion and sedition against the central government, was specifically designed to prevent Hong Kong turning into a base for such activity.
The government's attempt to pass the required legislation in 2003 failed after it triggered a massive protest by half a million people who saw the draft legislation as a threat to the rights and freedoms of Hongkongers. The march forced the government to shelve the measure.
Benny Tai Yiu-ting, a co-founder of Occupy Central and a legal scholar at the University of Hong Kong, said the civil disobedience movement was by no means subversive.
"Zhou only wants to scare off Hongkongers with his words so as to discourage people from participating in the referendum on June 20-22 and the [annual] July 1 protest," he said.
Democratic Party founding chairman Martin Lee Chu-ming believed Zhou's remarks did not represent the central government's view. There was no need to deploy the PLA to handle Occupy Central, he said, as the Hong Kong police had already said they were confident they could take care of any problems that might arise.
This article appeared in the South China Morning Post print edition as: Occupy is a threat to city, says Zhou