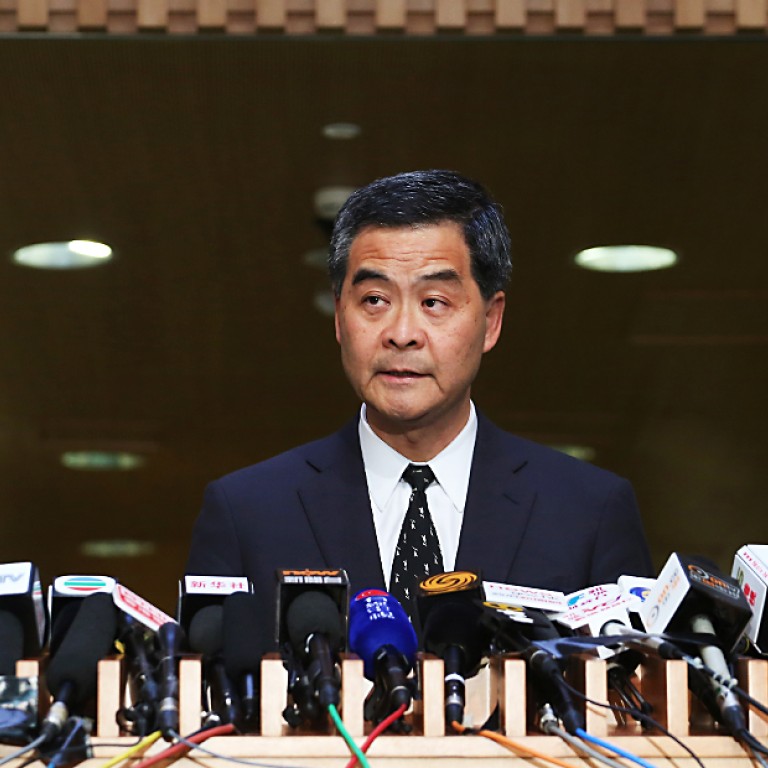 Beijing emphasises its total control over Hong Kong in white paper
State Council's white paper sets record straight on 'one country, two systems' and issues stern warning over interference by 'outside forces'
The central government holds "comprehensive jurisdiction" over Hong Kong and is the source of its autonomy, Beijing said yesterday in an unprecedented white paper intended to set the tone for political debate.
It stressed that while the city could, in the future, choose its leader through universal suffrage, that person had to be loyal to the country.
China's national security and interests were at stake, it added.
While similar views have been made by mainland officials before, the timing and the way the document was released show Beijing is determined to put its foot down over Hong Kong's political development.
The white paper, issued by the State Council, said "many wrong views are currently rife in Hong Kong" and added: "Some people are confused or lopsided in their understanding of the policy [one country, two systems] and the Basic Law."
The paper, released in seven languages through Xinhua, came 10 days before Occupy Central activists calling for greater democracy hold an unofficial referendum on options for the 2017 election of the chief executive.
Beijing reminded the public that Hong Kong was just "one of the local administrative regions" and it was the central government's prerogative to oversee how it runs local affairs.
"The high degree of autonomy enjoyed by Hong Kong is subject to the central government's authorisation. There is no such thing called 'residual power' for the special administrative region," it said.
It also warned against "outside forces" using the city to interfere in China's domestic affairs.
Chief Executive Leung Chun-ying said the white paper was in line with the Basic Law.
"The white paper looks forward to how this principle [one country, two systems] could further be implemented to the benefit of both Hong Kong and the country," he said.
But Occupy Central organiser Benny Tai Yiu-ting disagreed. "[Beijing is] trying to scare Hongkongers into silence," Tai said.
And Civic Party leader Alan Leong Kah-kit accused Beijing of backtracking on its promises.
"Hong Kong and the international community will not play dumb. We will hold you to your words … enshrined in black and white in the Basic Law," Leong insisted. He was apparently referring to Articles 12 to 14, which state that Hong Kong shall enjoy "a high degree of autonomy".
Lau Siu-kai, vice-president of the Chinese Association of Hong Kong and Macau Studies, said Beijing felt it had to set the record straight. "The pan-democrats tried to reject the central government's power during the debate on political reform," he said.
Zhou Bo, deputy director of the State Council's Hong Kong and Macau Affairs Office, and Zhang Rongshun, deputy director of the Basic Law Committee, will come to Hong Kong next week to further elaborate on the white paper.
Tony Cheung, Gary Cheung, Samuel Chan and Ng Kang-chung
This article appeared in the South China Morning Post print edition as: Beijing emphasises its total control over HK