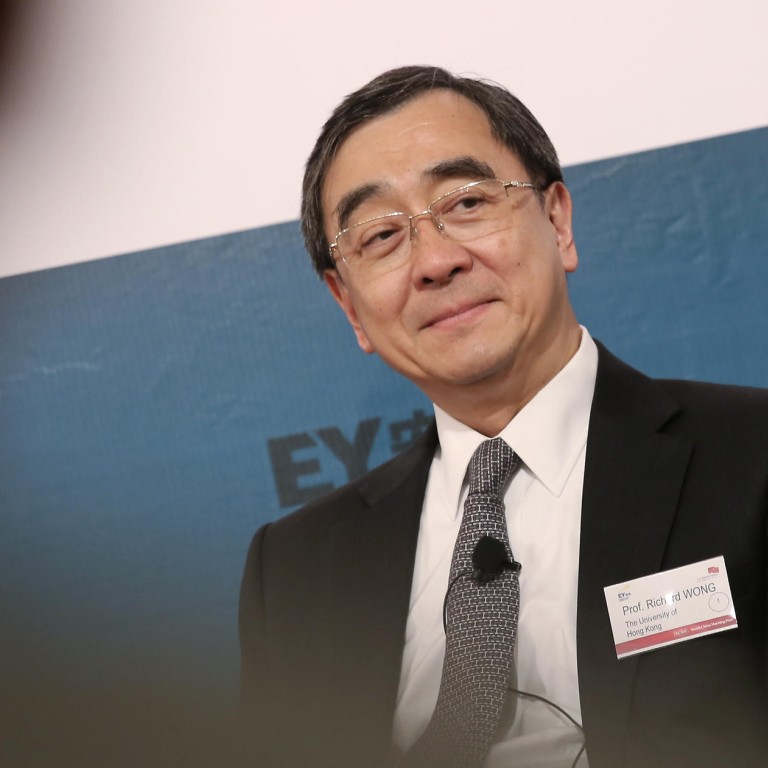 New compensation model for displaced villagers proposed by HKU economist
A prominent political economist has put forward a new compensation scheme for villagers displaced by development.
A prominent political economist has put forward a new compensation scheme for villagers displaced by development, amid a stand-off in and outside the legislature over plans to build two new towns in the northeast New Territories.
Instead of the HK$600,000 cash that the government is now offering to squatter families, Professor Richard Wong Yue-chim says it should build flats in urban areas and offer them to affected villagers at prices they can afford - even below cost.
"The current compensation strategy is generous, but it is not working," Wong, deputy vice-chancellor and chair of economics at the University of Hong Kong, said yesterday.
Speaking at a Redefining Hong Kong seminar organised by the to discuss housing policy, he said he believed villagers would be willing to give up agricultural life if they were given economically favourable terms.
"What's wrong with having them pay HK$100,000 for a HK$1 million unit, for example?" he asked.
Borrowing experience from the Housing and Development Board of Singapore, Wong said Hong Kong's Housing Authority should stop building public rental units and build subsidised flats for sale at prices affordable to low-income residents.
This would be applicable not only to New Territories villagers but should be a city-wide policy, he said.
But fellow economist Professor Raymond So Wai-man, who chairs the authority's finance committee, doubted if it was feasible to change the statutory body's role in such a way.
"The Housing Authority was set up under the Housing Ordinance with a specified vision and mission. If we are to change them, do you think it can be passed in the Legislative Council?" he asked.
So, dean of the Hang Seng Management College School of Business, was also speaking at the seminar.
Lee Siu-wah, a Kwu Tung villager protesting outside the Legco building, said the discussion on compensation was misguided.
"We insist on staying where we are. It is not a matter of compensation for northeast New Territories villagers but a matter of how town planning should be done for the whole Hong Kong," he said.
Instead of destroying existing homes, the government could use "brownfield" sites and the Fanling golf course for development, he suggested.
This article appeared in the South China Morning Post print edition as: Academic floats new compensation model for displaced villagers