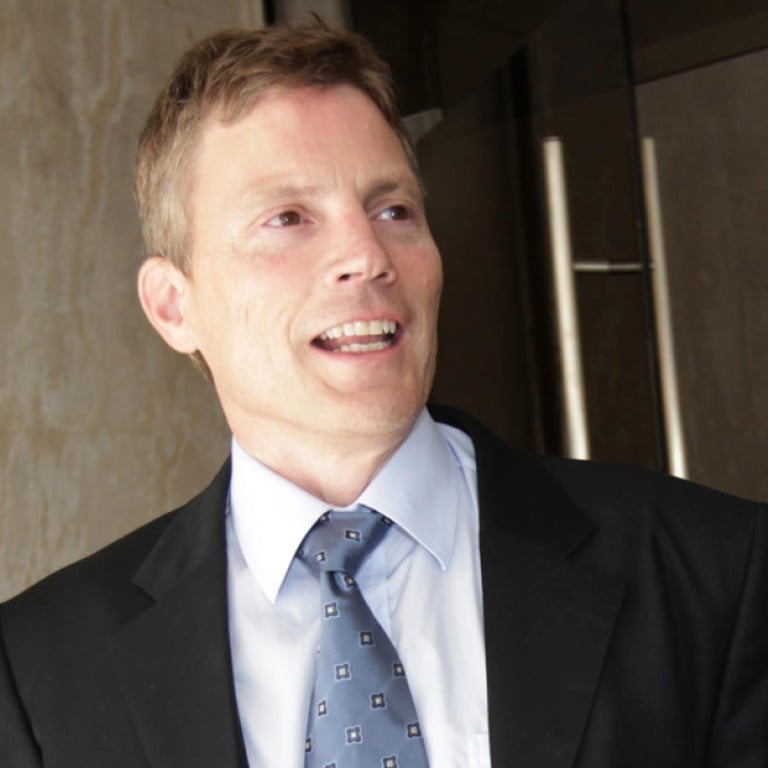 Ex-wife in fresh bid to make former husband pay HK$6m child support
Woman has fought legal battles in Canada, US and Hong Kong over 14 years to make pilot pay
The ex-wife of a Cathay Pacific pilot has launched a new round of legal attempts to get more than HK$6 million in maintenance payments that she claims her former husband has been evading for more than 14 years.
Suzanne Ruth Henderson has sought a judicial review over two District Court registrars' decisions refusing to register her Canadian divorce order in 2009 and 2014.
Both registrars cancelled her application as they ruled Scott Henderson, her former husband, was not a Hong Kong resident.
"The District Court registrars have taken into [account] the irrelevant consideration that the [husband] also has residency in the US," the writ says.
When she applied for a worldwide injunction to freeze the husband's assets in the High Court last year, Deputy Judge Arjan Sakhrani ruled there was "a good arguable case" that Mr Henderson was residing in Hong Kong. He allowed the injunction order to continue.
In her new lawsuit, the former wife urges the High Court to review the registrars' decisions, based on the deputy judge's earlier findings.
Apart from the ex-wife's new approach, Mr Henderson yesterday asked the court to discharge the worldwide injunction and his lawyer claimed that he has returned his Hong Kong identity card.
Mr Henderson's legal team has argued he was not a Hong Kong resident and therefore the divorce judgment could not be enforced in Hong Kong.
But Deputy Judge Bebe Chu Pui-ying found the judicial review's decision might affect the result of Mr Henderson's application.
She adjourned Mr Henderson's hearing pending the result of the judicial review.
The couple married in 1986. They had two daughters, who are now aged 20 and 17.
Mr Henderson filed a divorce petition in 2000 in Ontario, Canada, and the court ordered he had to pay child support in 2002.
He failed to do so and disappeared from the jurisdiction of the Ontario court.
He failed to appear in further proceedings and his Canadian passport, pilot licence and driving licence were confiscated.
Ms Henderson was unable to enforce the order over the years as her former husband had no assets in the province of Ontario.
She asked the District Court in Hong Kong to register the divorce judgment in 2009 but was turned down.
Ms Henderson located her former husband in California in 2010 and later sued him and won. But he fled again.
She later discovered that he had remarried and had bought a house in Arizona.
This article appeared in the South China Morning Post print edition as: Ex-wife in fresh bid for HK$6m child support