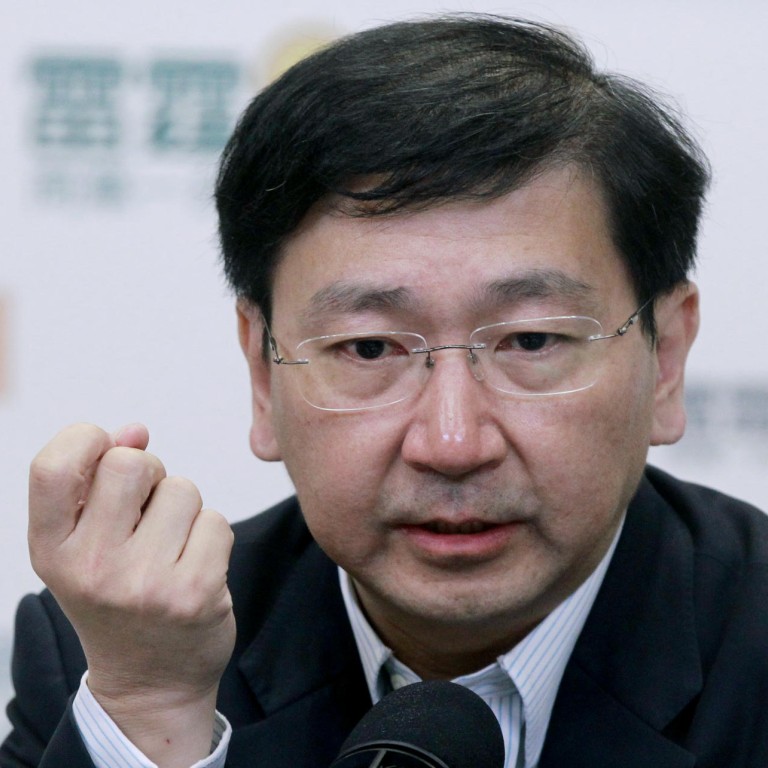 Corruption seen as 'socially acceptable': law professor
Former dean is alarmed at erosion of social values and fears for judicial independence
The former dean of the University of Hong Kong's faculty of law has expressed alarm at the erosion of the city's core values.
Professor Johannes Chan Man-mun said yesterday the erosion was evident despite higher awareness of the importance of a sound legal system.
"Corruption has grown more serious," the academic and barrister said. "It's not even about people breaking the law; what is scarier is how corruption is seen as socially acceptable."
He said he was worried about keeping the rule of law intact in a city currently embroiled in political turmoil and social distrust.
"Just the fact that a former ICAC chief would attempt to explain away his actions - this is something that would be impossible to accept in the past," he said, referring to accusations of overspending against former Independent Commission Against Corruption boss Timothy Tong Hin-ming.
"Hong Kong's success hinges on having a complete and wholesome system of judicial independence," Chan said. "We could rely on economic prowess as an advantage 20 to 30 years ago but that's all gone now - the rule of law is our only advantage."
Chan said he was "extremely angry" when Beijing said in its recent white paper that judges had to "love the country and love Hong Kong".
He said this could cause the public to doubt judicial independence, adding: "The secretary of justice has the responsibility to come out and explain it."
On police chief Andy Tsang Wai-hung's statement that police would "enforce the law strictly as the law indicates" if the Occupy Central civil disobedience plan goes ahead, Chan said all legal systems allowed for discretion.
"Whether any law is broken is one thing, whether or not to prosecute is another," he said. "Whether to prosecute or not - it takes into account our core values, human rights and many more factors. It's not just a matter of whether it's against the law or not - it's not black and white.
"[Society] is not just about the law - it's about upholding core values as well. Discretion is not something the law can tell you - and it's something society cannot be without."
This article appeared in the South China Morning Post print edition as: Corruption seen as 'acceptable': law professor