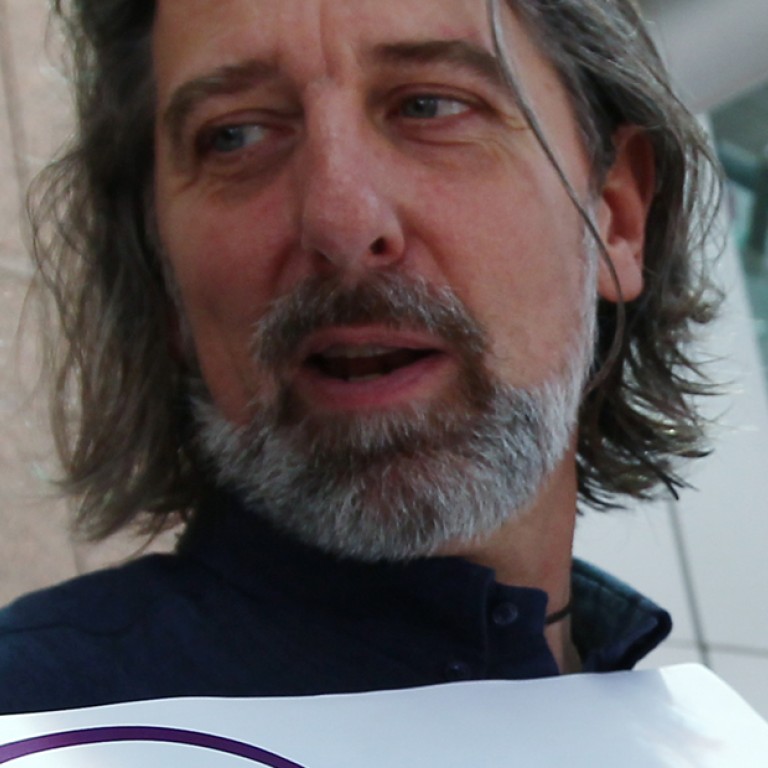 Pedestrian safety requires a step change in government
Pedestrians are being put at risk by a lack of safe or convenient footpaths on Hong Kong's roads, planning advocacy group Designing Hong Kong says.
Pedestrians are being put at risk by a lack of safe or convenient footpaths on Hong Kong's roads, a planning advocacy group says.
Some roads in hilly areas lack footpaths altogether, forcing walkers to compete with cars on winding, narrow thoroughfares, Designing Hong Kong says.
Group founder Paul Zimmerman said the problem stemmed from the government giving vehicles priority over pedestrians and regarding those on foot as an obstruction to traffic.
"All these situations in Hong Kong are because the number one is the car, not pedestrians," he said.
"But actually 80 per cent of people walk every day."
He cited the chronically congested area outside the Sogo department store in Causeway Bay, where thousands of pedestrians jammed the only crossing.
Long sections of hilly roads such as Shek O Road, Stubbs Road, Big Wave Bay Road and Tai Hang Road had bus stops but no footpaths, forcing people to walk a dangerous route to and from the stops, he said.
These are examples of 159 reports of missing or unsafe pedestrian footpaths or crossings received by the group last year.
Others include pedestrians being forced to cross roads illegally to avoid long detours, such as winding railings, footbridges or tunnels, or having to walk on footpaths as narrow as 50cm or less.
Zimmerman said the authorities' attitude towards pedestrians stemmed from the fact that the cost of traffic jams could be more easily quantified than inconvenience caused to people.
Better facilities for walkers at ground level would increase their willingness to walk longer distances, thereby reducing the number of bus stops and the frequency with which people took taxis, and encourage drivers to park outside busy areas.
He said the government was preparing to spend billions of dollars building pedestrian tunnels in the SOGO area when the problem could be solved by adding more crossings on the road.
In 2010, a pedestrian was killed by a taxi on a 45cm footpath in Kennedy Road.
Zimmerman has submitted 128 examples of unsafe paths to the government and district councils. The Transport Department said it would examine the group's submission and take action on a case-by-case basis.
This article appeared in the South China Morning Post print edition as: Step change needed for pedestrian safety