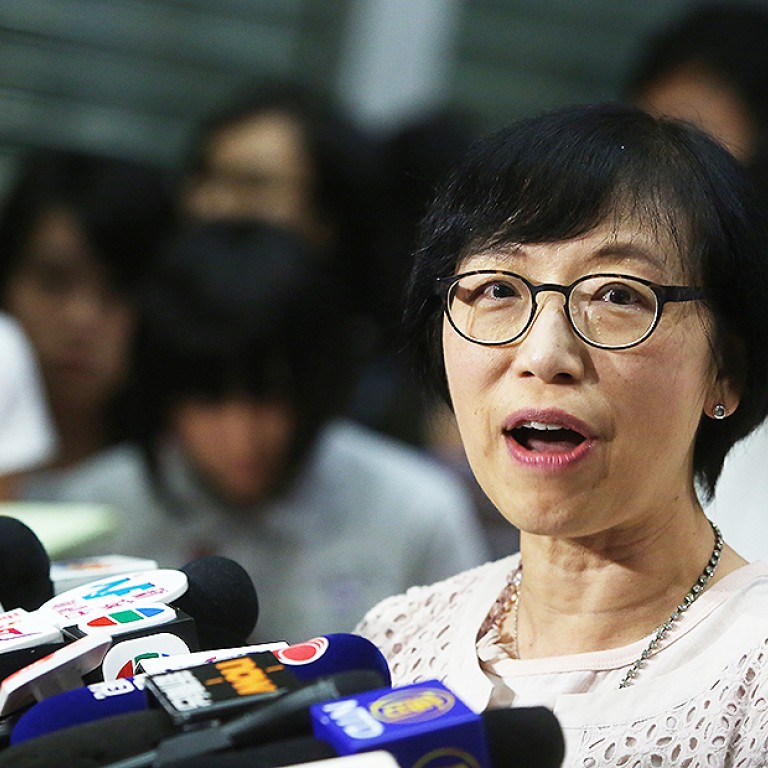 New
McDonald's misled Hong Kong food safety authority about rotten meat, says official
Fast food giant told Centre for Food Safety that it had imported food from Hebei plant of troubled Husi Food Company, not Shanghai plant at centre of scandal
Food safety authorities in Hong Kong say they were misled by McDonald's during its investigation last week into whether rotten meat from a factory in Shanghai was sold to Hongkongers.
Dr Lee Siu-yuen, the assistant director of food surveillance and control at the Centre for Food Safety, said the government was told by the fast food giant last Tuesday that it had imported food from the Hebei plant, rather than the Shanghai plant, of Husi Food Company, the firm at the centre of the scandal.
Mainland authorities are investigating reports that rotten meat was reprocessed and repackaged with false expiry dates at the Shanghai plant.
Lee said govenment inspectors visited McDonald's cold storage warehouse last Tuesday but found no expired food.
The centre launched an investigation on Friday into whether McDonald's knowingly sold potentially tainted food from the Shanghai plant to the public over a four-day period last week.
McDonald's on Thursday night suspended sales of its popular chicken nuggets after admitting it had imported chicken and pork from the Shanghai plant.
Unlike the situation with raw meat, Lee said the importation of cooked meat does not require a permit.
The Department for Food and Environmental Hygiene has to rely on traders to provide documentation, such as records of the place of origin of the cooked food and the supplier.
Lee denied there are no measures in place to inspect cooked meat. "We take samples at the import, wholesale, retail and market levels," she said.
Lee said the government was open to establishing a requirement for permits for cooked meat if the public finds the measure necessary.
McDonald's initially denied using any products from the Shanghai plant. But after the government banned the import and sales of Husi products, McDonald's performed a U-turn and issued its first apology for "confusing" customers.
On Sunday, McDonald's issued a second apology for its part in the scandal, saying a "lack of clarity" had confused people.
But the chain did not answer when asked if there had been a cover-up and refused to take questions on the debacle.