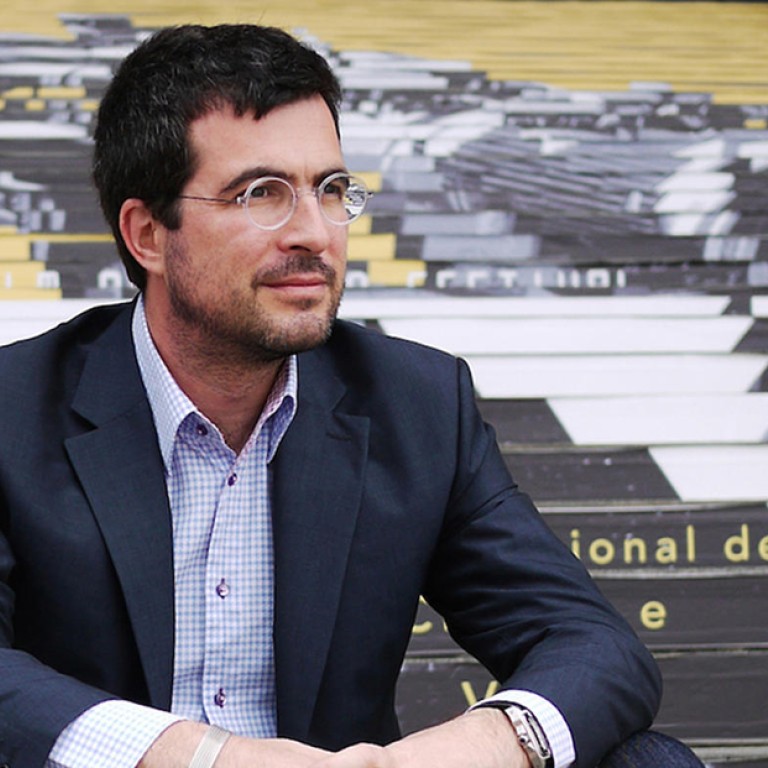 Hong Kong, Macau academics seek meeting over firing of Eric Sautede
Scholars want to meet Vatican representative over French political scientist's dismissal from university in former Portuguese enclave
The dismissal of a Macau professor and political commentator from a Catholic university last month has prompted a group of seven academics from Hong Kong and Macau to seek a meeting with the Vatican's representative in Hong Kong.
Eric Sautede, professor of politics at the University of Saint Joseph, received notice of his sacking on June 4 for expressing political views.
"We want to expose the situation and we hope to correct what has been done," said Martin Chung Chi-kei, a former St Joseph lecturer who now teaches at Hong Kong Baptist University.
"For a correction, maybe now it's too late, but we hope that something positive might come out of this."
They have yet to receive a response from Monsignor Ante Jozic of the Vatican.
Sautede, a French political scientist, writes an opinion column in the and has granted interviews with local media on city politics.
He has suggested three reasons for his dismissal: his comments this year on the Macau chief executive's lack of charisma; pressure from the Tertiary Education Services Office; and his organisation of a conference about a book banned on the mainland, . The writer Frank Dikotter was a speaker.
University rector Peter Stilwell has admitted Sautede's political commentary was behind his dismissal, telling Portuguese-language newspaper on June 24: "There is a principle in the church, which is of non-intervention in local political debates."
Chung criticised that decision. "What Eric has been doing is what a political scientist should do." He said a university should not scrutinise the comments of its scholars based on what a government likes or dislikes.
Earlier, Chung's group had sent a petition to Macau Bishop Jose Lai Hung-seng, but were not satisfied with the response.
"Some of us found the bishop's answer evasive; others found it a pity that the leadership of the church here did not seem to be able to grasp the seriousness of the case," Chung said. "I myself was greatly disappointed. I felt like I was talking to a wall."
He was more hopeful of the requested talk with Jozic.
Sautede's removal from office is not the only case that has recently raised concerns about academic freedom.
Bill Chou Kwok-ping, a professor of politics at the University of Macau, will be suspended without pay for 24 days starting from an unknown date.
Chou has been one of the most vocal activists pushing for universal suffrage in Macau.
Separately, a St Joseph alumnus has sent a petition with 140 signatures to several global organisations, including the Institute of International Education, Human Rights in China, Amnesty International and Scholars at Risk Network. Rocky Chan Lok-kei hopes the letter will draw attention to the issue of freedom of expression in Macau.
Human Rights in China, an NGO based in New York, has replied, saying it will publish a special issue of its online journal, China Rights Forum, on Hong Kong and it will include an article on academic freedom in Macau.
This article appeared in the South China Morning Post print edition as: Academics seek Vatican talks on Macau sacking