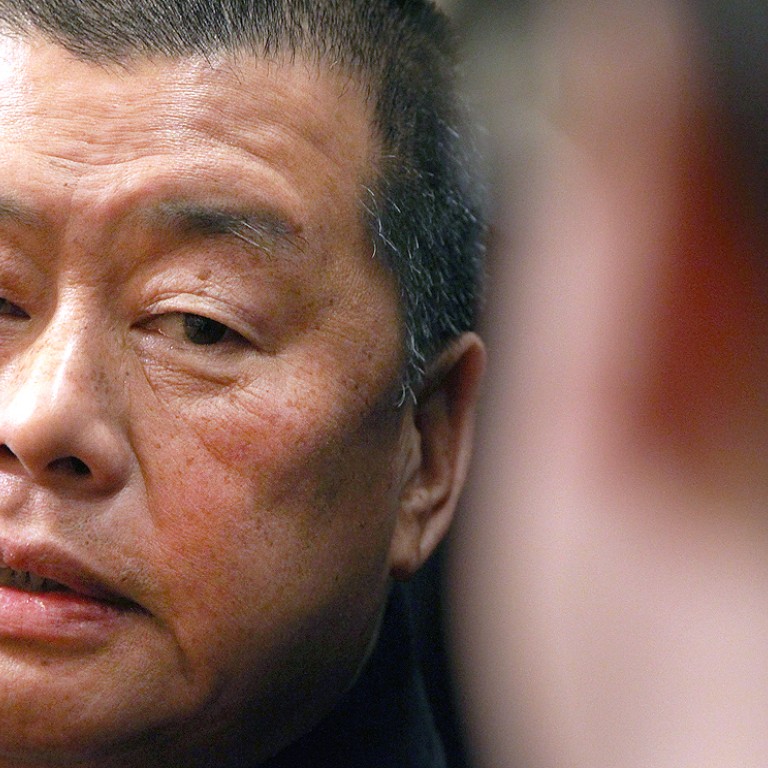 Update

|
Media mogul Jimmy Lai 'spent HK$3.5m on Occupy Central vote', leaked emails show
Leaked emails show tycoon privately dismissed organisers as idealists, while his media group helped with animated guide on resisting police
Media mogul Jimmy Lai Chee-ying spent millions helping Occupy Central to hold its unofficial referendum in June, leaked emails show.
Lai's Next Media group also offered extensive advice - including propaganda material - to the Occupy Central organisers - whom Lai dismissed in private as "idealist scholars" who "couldn't make the cut without help".
The emails were leaked by the same person who sent documents detailing the Next Media chairman's political donations to various pan-democrats two weeks ago. It is not clear how the documents were obtained.
One of the exchanges between Lai and his top aide Mark Simon shows that Lai spent some HK$3 million to HK$3.5 million to help the plebiscite. The email did not detail how the money was spent, only mentioning that the costs included "advertisements and billboards".
Jimmy Lai could not be reached for comment. Mark Simon declined to comment.
In an email dated July 5, 2013, Lai turned down advice from Ip Yut-kin, an executive director of Next Media, that neither he nor the media group should be involved in the Occupy Central campaign, in case the issue became "more complicated" because of Lai's anti-China stance.
Lai replied: "Noted. But I don't agree."
In another exchange, Lai said the three campaign organisers were idealist scholars who had "no strategy, not to mention any organised plans or steps for actions". They "could accomplish nothing if there was no help".
Emails dated July 8, 2013, suggest the Next Media group had helped to produce an animation showing how to resist police in case force was used to disperse people in a mass protest.
In an email the following day, the Reverend Chu Yiu-ming, a campaign co-organiser, said to Lai that it was too early to go into the "technical aspects" and talked about a campaign to "materialise the spirits of love and peace", which Lai said he found "totally confused".
The Occupy Central campaign is being planned by Chu, University of Hong Kong professor Benny Tai Yiu-ting and Chinese University scholar Dr Chan Kin-man.
They plan to mobilise crowds to take over Hong Kong's financial district if Beijing sets guidelines on Hong Kong's chief executive election in 2017 that fall short of international standards for democracy.
Chan yesterday ridiculed the notion that Lai was the main force behind the campaign.
"Occupy Central has its own flow and schedule which are very transparent," he said.
The movement had received around HK$7 million in donations since last year, Chan said, but none of that was from Lai.
About HK$3 million was donated at fundraising events including the July 1 march; the remaining HK$4 million was from individual professionals.
Chan condemned the leak as a smear campaign.
Current affairs commentator Johnny Lau Yui-siu said the information would reinforce the belief of critics of the pan-democrats that Lai, with the support of the United States, was orchestrating anti-China and anti-establishment campaigns in Hong Kong.
This article appeared in the South China Morning Post print edition as: Media mogul Lai 'spent HK$3.5 m on Occupy vote'