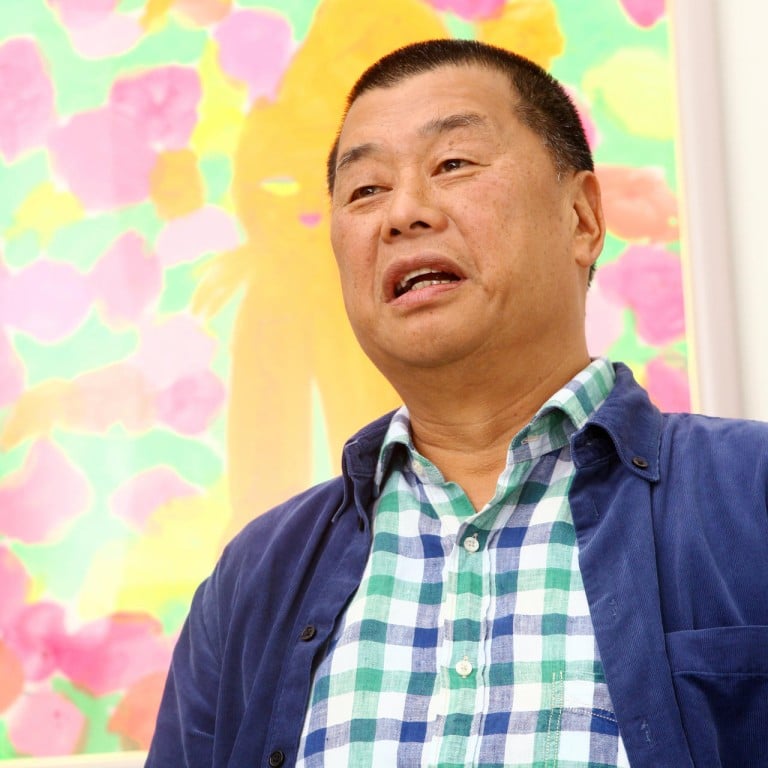 Jimmy Lai's top aide reveals his email accounts were hacked
Revelation follows second exposé about media mogul's big donations
A top aide of media tycoon Jimmy Lai Chee-ying has admitted his email accounts were hacked into, in the wake of leaked emails alleging his boss' support for pan-democrats.
Mark Simon said he had been changing the passwords of his accounts but hackers still managed to break in, according to an interview by the , a Chinese-language newspaper under Lai's Next Media empire.
A specialist in information security, Young Wo-sang, said: "Smart hackers may set your account to notify them of any changes. So, changing passwords … may not be effective."
He also said information security in big companies was not necessarily stronger than that in a home network.
"There are too many people in a company," Young said. "And sometimes the big bosses might ask subordinates to help handle their computer files or emails."
The yesterday quoted Simon as saying hackers had been invading his email accounts non-stop.
Simon accused the culprits of trying to obstruct the city's democracy movement by destroying individual freedom and security, though he did not reveal what information might have been stolen.
However, according to the second batch of leaks on Lai in two weeks, the tycoon purportedly spent HK$3.5 million to promote an unofficial "referendum" organised in June by the Occupy Central campaign for democracy, and donated generously to two pan-democratic lawmakers.
The emails also allegedly offered a glimpse of his links with politicians in the United States.
Simon did not reply to a inquiry. The said he might report the hacking to police. A police spokeswoman said that by last night, the force had not received any call for help from Next Media.
On July 21, about 900 files were made public, suggesting Lai had given pan-democratic parties and individuals millions of dollars. The Legislative Council committee on members' interests has shortlisted four lawmakers for a possible investigation of the alleged donations, which they have not declared.
The four are Claudia Mo Man-ching of the Civic Party, Leung Kwok-hung of the League of Social Democrats, Lee Cheuk-yan of the Labour Party, and James To Kun-sun of the Democratic Party. A fifth lawmaker, Mo's party colleague Alan Leong Kah-kit, gave the committee information before it met last week.
Occupy co-organiser Dr Chan Kin-man noted: "The emails did not say the HK$3.5 million were donations."
In the run-up to the plebiscite, Chan said, a huge signboard on Gloucester Road in Wan Chai and a full-page advertisement in the June 18 issue of both called on people to vote. He suspected Lai was the man behind both ads.
Chan said Occupy had collected about HK$7 million from supporters and, as far as he knew, not a cent was from Simon or Lai.
This article appeared in the South China Morning Post print edition as: Lai's aide 'a victim of email hacking'