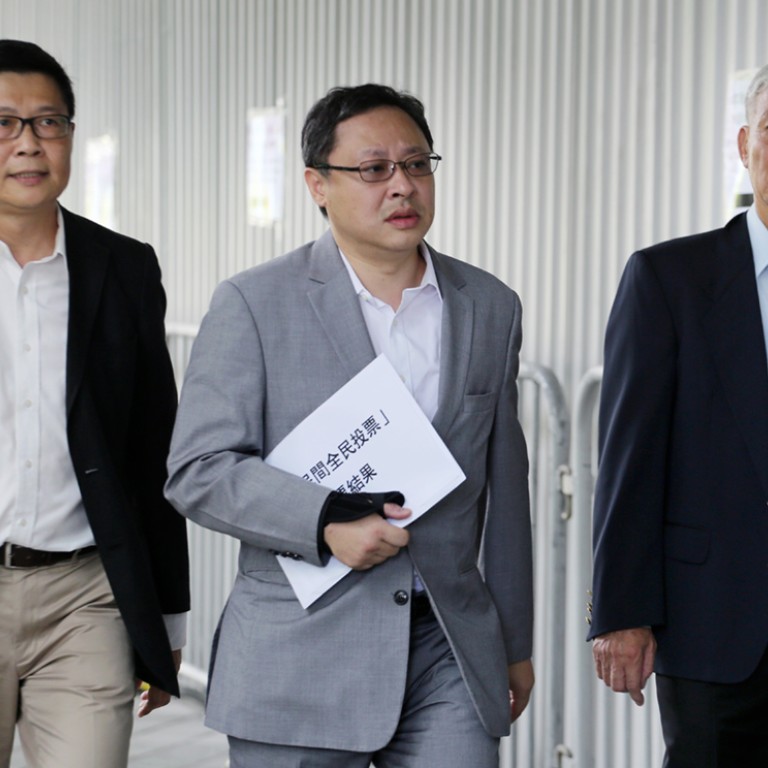 Occupy Central is naive to think its disruptive threat will work
Disruptive tactics don't speak for all Hongkongers, even if we agree with the goal
The results of the best negotiations should benefit all those who take part. Game theorists have written reams on how this win-win optimum might be achieved. What many of them have overlooked, however, is the importance of the subject at hand in determining whether a positive result may be reached.
Business negotiation, for example, has a much higher chance of success than political negotiation. Dollar signs are more tangible than political power, making it easier to calculate the cost and benefits in a negotiation. And the smart businessperson recognises that some share of profit is better than nothing at all.
Politicians, however, tend to find power sharing unpalatable. They usually do their best to crush the other side so they might keep or gain a monopoly.
The constitution is supposed to set the rules of political play. However, without strong institutions to ensure compliance, not even the constitution can stem the destructive force of overzealous stalwarts.
Hong Kong is now at the critical stage of negotiating for the most important step in its future governance: how to elect the chief executive come 2017 and beyond. We should be negotiating for a positive result and fostering broad consensus on how to proceed.
But these outcomes cannot be achieved by threats and posturing. Hearts and minds cannot be won over by a crude show of hands or rude demonstration of force.
Compounding the complexity of this negotiation process is the fact that the city does not have the final say on the issue. The central government calls the tune.
That makes it naive, even inexcusable, to threaten the central government with the so-called Occupy Central movement. History has shown clearly that massive civil disobedience can be justified only in the face of major injustice or widespread suppression that affects a large segment of the population.
Repeated polls by respectable agencies show that public support for Occupy Central has never gone past the one-quarter mark. That is a clear sign that while most of us do want to take part in an open and fair election for the next chief executive, the great majority does not consider the threat of civil disobedience wise or acceptable.
It's time for our zealots to think again, and do so fast. The central government's support for a more open and fair election system can be won only by concerted persuasion from Hong Kong.
We must show that it would indeed be in Beijing's best interest to take the "one country, two systems" policy a step further by showing to the world that the central government supports, and might in time even learn from, an open and fair election for the top person in the government of this remarkable city under China.
This article appeared in the South China Morning Post print edition as: Occupy Central is naive to think this threat will work