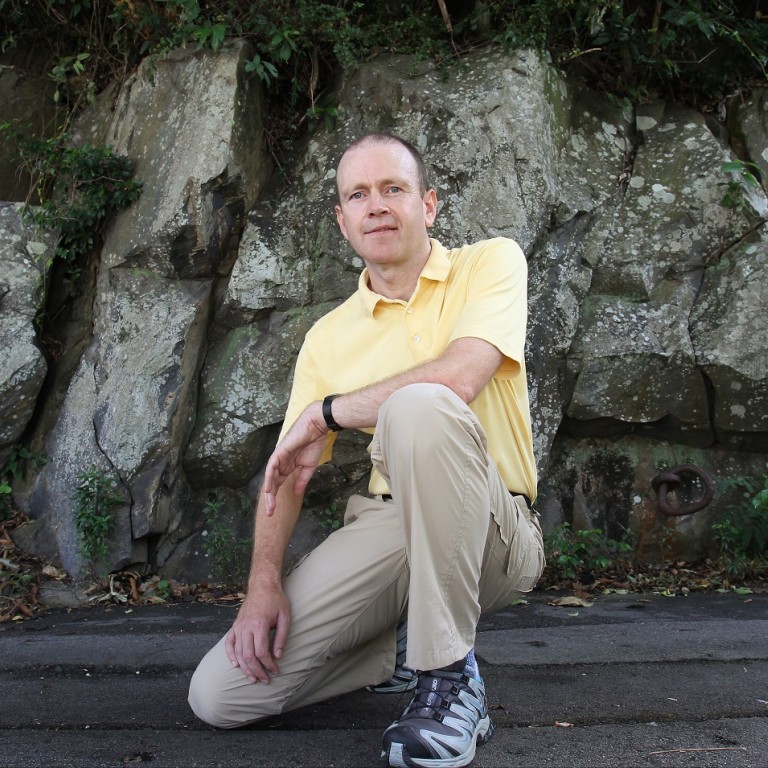 David's tunnel vision sheds light on city's heritage
Friends say David Bellis has an infatuation with obelisks and tunnels. While Freud would have had a field day with that, Bellis' dedication has seen him build a website on many aspects of Hong Kong's history.
Some of his findings come simply from wandering about, discovering former air raid tunnels in Central, fire hydrants, the boundary markers from 1903 to mark the city of Victoria. Having fallen in love with Hong Kong in 1989 on his way to Australia, the Briton has lived here permanently since 1992 and his training as a computer programmer led to gwulo.com The name means ancient or old-fashioned in Cantonese and it features more than 17,000 pages with thousands of photos and entries, including diaries by prisoners of war.
Married to a Hongkonger, Bellis has two daughters aged 11 and eight, who don't share his love for wandering about and finding odd bits of stone. "They just roll their eyes and ask why anyone would be interested in old photographs," he says.
Bellis has been nominated for the "Heritage Preservation Award" in the Spirit of Hong Kong Awards 2014 by the sustainable development organisation Designing Hong Kong. Its co-founder, Paul Zimmerman, said Bellis had given all his spare time over the past eight years to creating a leading source of information for heritage enthusiasts.
"I think it's a great website," said Zimmerman. "If you're looking for Hong Kong history and pictures and stories, it's become a real platform with many people contributing. It's invaluable."
The website includes a Wartime Diaries project, and has also become an English-language tool for people searching for ancestors' graves. Bellis is quick to establish that he is not an historian. "It's more: I'm in Hong Kong because I like Hong Kong and I'm interested in what I see."
It all started with an article about an air raid tunnel Bellis had stumbled across, then became a generic blog about expatriate life, written with a friend. "But it then became more and more about history. One of our readers provided me with a collection of old photographs. I'm probably most excited about the wartime dairies which are sliced up day by day" so subscribers receive a day-by-day account from a wartime diary written 70 years ago, an idea he calls "quite unique".
"But I think another angle to the website is that it is a community of people all interested in Hong Kong's history and all learning from one another," he said. For Bellis, the key challenge is software. "I class myself as the website janitor," says Bellis, "keeping the plumbing going." As a programmer, he spends tens of hours backing up data and upgrading the site.
He also occasionally steps in as referee when lively discussions degenerate into rows. "Occasionally we get a bit of friction," he says. "It rarely happens, but I just ask them to stick to the facts."