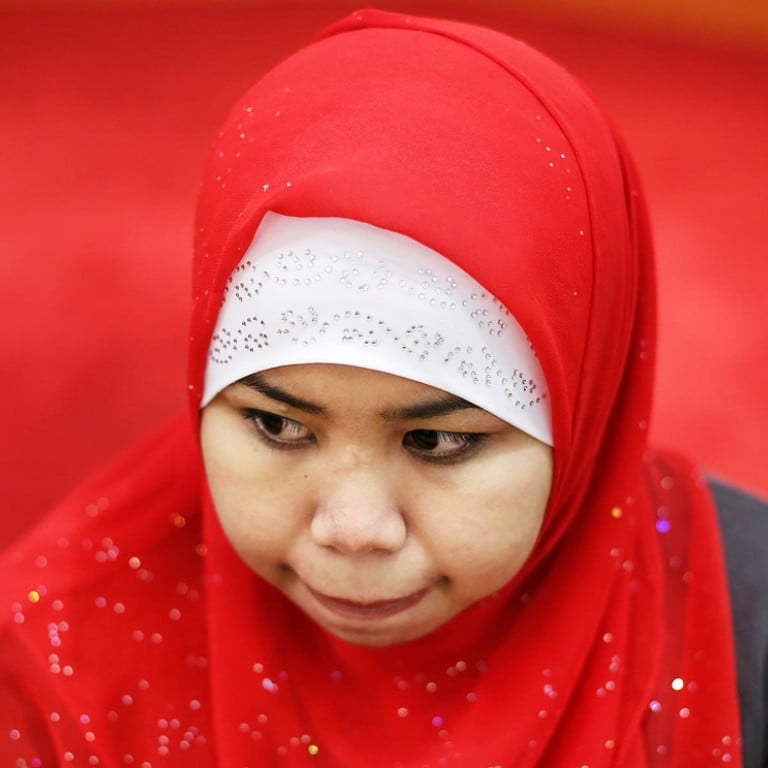 'Inhuman' torture of helper beaten with bicycle chain slammed by Hong Kong judge
Couple's sentence and conviction upheld to reflect city's abhorrence of their cruel acts
Hong Kong will not tolerate the type of "inhuman" torture an Indonesian domestic helper suffered at the hands of her employers, who beat her with bicycle chains and hot irons, a judge said yesterday.
Explaining the reasons for denying the couple's appeal against their convictions and sentencing on August 27, the Court of Appeal's vice-president, Mr Justice Wally Yeung Chun-kuen, said the court had a duty to protect the rights of foreign workers and to reflect abhorrence at the couple's cruel acts.
Tai Chi-wai and Catherine Au Yuk-shan, both in their early 40s, were convicted of eight counts of assaulting their helper, Kartika Puspitasari, for over two years. They were jailed for three years and three months, and five years and six months, respectively, in the District Court last year.
Yeung said: "[The couple] on one hand claimed they loved their [three] children, but on the other hand they used severe ways to torture another parents' daughter [the victim]. It made the case look more unjustified.
"Hong Kong is a modern, civilised city and is serious about human rights. We will not tolerate these inhuman acts as the couple did to the victim."
The court previously found Tai guilty of two counts of wounding, including one for beating Kartika with a bicycle chain causing part of her front tooth to fall out and assaulting her with his fists.
His wife Au - who tortured the helper with irons, bicycle chains, a paper cutter, a hanger and a shoe - was found guilty of six charges of wounding and assault causing actual bodily harm.
The judge claimed the couple's crime had left a negative impact on Hong Kong's image.
"It is important for the court to impose a deterrent sentence [rather] than giving kindness and mercy to the couple's family," he said.
The attacks took place in the couple's flat in Tai Po between October 2010 and October 2012. The helper suffered more than 45 injuries over her limbs and body when she eventually fled from the couple.
Tai argued that the maid suffered injuries but her employers could not be blamed.
Au also claimed the case was widely reported by the media and the Indonesian consulate had put pressure on the judge.
But Yeung found that the trial judge had weighed the evidence cautiously. He described the couple as "unscrupulous employers" and said they could not blame the helper for the poor performance they claimed provoked them to assault her.
He said that provocation could never be used to justify their cruel acts or diminish their crime.
This article appeared in the South China Morning Post print edition as: 'Inhuman' torture of helper slammed by appeal judge