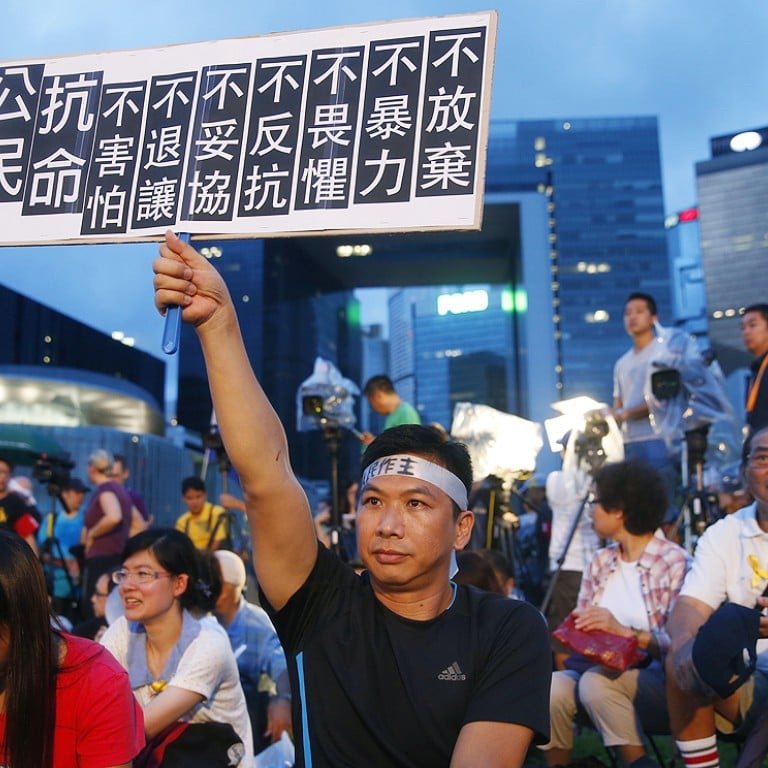 UN Human Rights Committee to discuss universal suffrage in Hong Kong
The United Nations Human Rights Committee is to look into universal suffrage in Hong Kong, the South China Morning Post has learnt.
The United Nations Human Rights Committee is to look into universal suffrage in Hong Kong, the has learnt.
The international body – which monitors civil and political rights across the world – will meet as the local government launches a second round of consultation based on a restrictive reform framework imposed by Beijing for the 2017 chief executive election.
The open session of the UNHRC is tentatively scheduled for October 23. Members will discuss whether a select group of regions - including Hong Kong - have complied with previous recommendations.
Law Yuk-kai, director of Human Rights Monitor, says he will write to the Human Rights Committee in Geneva to explain why the recent universal suffrage model laid down by the national legislature is unacceptable.
"The model is a gross violation of our political rights," he said. "It flies in the face of the committee's earlier recommendations."
Referring to a statement released by the UK Foreign Office last week that "welcomed" China's objective in the elections, he added: "The British government has given a shameful response on the issue. I hope the committee will pay attention."
The UN meeting next month comes after the National People's Congress Standing Committee voted on August 31 to cap the number of candidates at two or three in the city's first popular election to choose its leader. It also required would-be candidates to secure the support of more than half of a 1,200-strong nominating committee before going to the public ballot in 2017.
The UN body, with 18 independent experts, monitors the performance of states under the International Covenant on Civil and Political Rights, which was ratified by Britain for Hong Kong in 1976 and remains in force under the Basic Law.
The committee has the power to require states to submit reports and to make recommendations. However, it lacks an enforcement mechanism to ensure compliance.
The Hong Kong government has submitted three reports since the handover. The most recent was submitted in 2011. Recommendations were received from the committee in 2013, and a follow-up report was submitted in March. Next month's meeting is to discuss the government's last response.
In the 2013 recommendation, the UNHRC called for measures to implement universal suffrage to ensure the right of all people to vote and to stand for election without unreasonable limitations.
Human rights law professor Michael Davis said: "One would hope that the committee ... will make clear the seriousness of these commitments."
He noted that both the Hong Kong and central governments have dismissed the international standards of the treaty body.
This article appeared in the South China Morning Post print edition as: U.N. to focus on universal suffrage