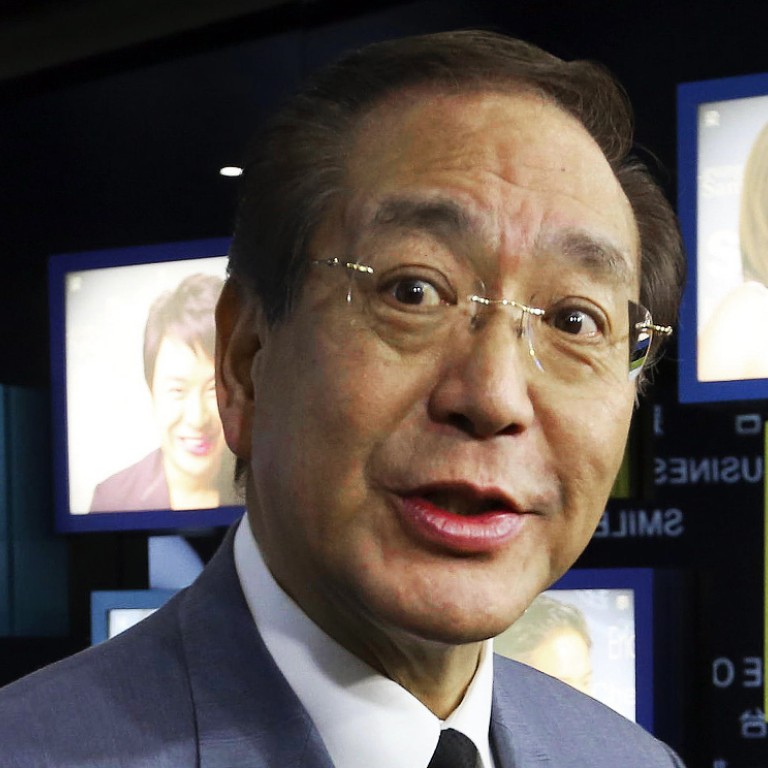 'I'd have joined Occupy if it could work', says Exco member Arthur Li
Former education minister Arthur Li urged people to accept Beijing's decision, but said he'd have joined activists if they could change it
Executive Council member and former education minister Professor Arthur Li Kwok-cheung said he would have joined the Occupy Central campaign if it could actually force Beijing to allow open elections in the 2017 chief executive race.
Although he urged young people not to boycott classes in protest against the strict new election framework, and called on Hongkongers to accept Beijing's decisions, his remarks yesterday contrasted with the government's position that Occupy's plan to block streets was illegal.
"If the protests, Occupy Central movement or class boycotts could change Beijing's view and its stance, I would have joined it," he said. "However … we have to think whether we can achieve what we want by participating."
Li said he was concerned the political debate in the city had become polarised.
On August 31, the Standing Committee of the National People's Congress laid down a restrictive framework for the election, allowing only two to three candidates and requiring that they win majority support from a 1,200-member nominating committee. That drew an angry response from pan-democrats.
Li also said a now-defunct "whistle-blower" hotline set up by anti-Occupy campaigners for the public to report class boycotts in secondary schools would do little to forge a public consensus on political reform.
It came as Facebook remarks from Diocesan Boys' School headmaster Ronnie Cheng Kay-yen went viral, warning the anti-Occupy campaigners to stay away from the school.
"Whatever happens in DBS, it is our own business," Cheng wrote.
The Beijing-loyalist Alliance for Peace and Democracy, which set up the line, suspended it yesterday after it was flooded with a deluge of prank phone calls.
Teachers yesterday complained through their union to the Office of the Privacy Commissioner for Personal Data that the hotline represented a violation of personal privacy. The alliance had encouraged callers to identify by name individual student strikers and the teachers the alliance suspected of helping to organise the boycotts.
The office urged the alliance to observe data protection rules. But it said in a statement yesterday that there was "no evidence to suggest that the alliance has applied unlawful or misleading means" to request people's "personal data".
Meanwhile, three award-winning university instructors said they would not punish students for boycotting classes.
"I think it's important for students to be engaged and extend their curiosity beyond their own study," said John Lin, an associate professor of architecture at the University of Hong Kong.
Charles Kwong Yim-sze, a professor of Chinese and translation at Lingnan University, expressed similar views and did not did not do a roll call at lectures.
Dr Elaine Liu Suk-ching, social science professor at City University, said students were free to do what they wanted but must attend several compulsory classes she required every term.
This article appeared in the South China Morning Post print edition as: Exco member says he'd join Occupy if it would work