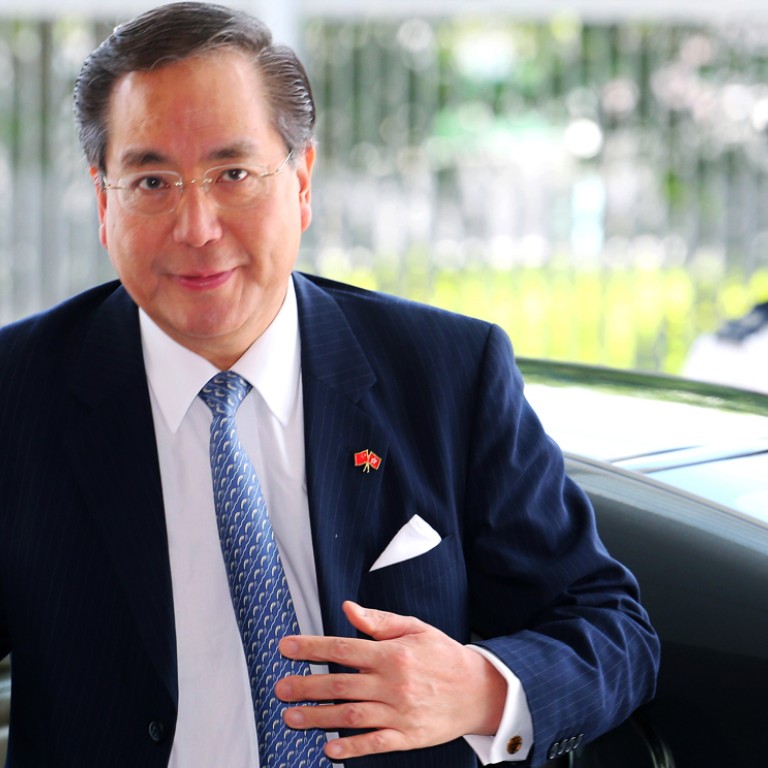 'Quit school if you really want to make a sacrifice for democracy', Arthur Li tells students
Exco member Arthur Li casts doubts on students' determination in their quest for genuine universal suffrage
Students should quit their studies - rather than boycotting classes for a week - if they want to demonstrate the spirit of sacrifice in their quest for democracy, an Executive Council member says.
In an RTHK interview yesterday, Professor Arthur Li Kwok-cheung cast doubts on students' determination to achieve genuine universal suffrage.
University students plan a one-week class boycott from September 22 to oppose Beijing's restrictive framework for Hong Kong's 2017 chief executive election. Secondary-school pupils will stage a one-day boycott on September 26.
Li, a former education minister, said: "Is it such a big sacrifice for students not to attend classes for a week? If they really want to demonstrate the spirit of sacrifice, they should just withdraw from school. If they do so, at least they can spare some vacancies for others and benefit those studying for associate degrees.
"If they're not willing to quit school, then the class boycotts are all just for show."
Li said last week that he would have taken part in protests if he thought they could force a rethink, and he reiterated yesterday that Beijing would not bow to pressure.
Drastic actions elsewhere had failed to sway Beijing, Li added. "The self-immolation by some Tibetans did not force Beijing to change its Tibetan policy."
He expressed concern that students could be manipulated like those at the vanguard of one of the nation's most notorious periods of upheaval.
"I don't want to see any political fighting in secondary schools. It would be like generating a new batch of Red Guards as seen in the Cultural Revolution," he said.
"If students want to stage a revolution, please go to Shenzhen or Beijing. Please don't do that in Hong Kong."
But Agnes Chow Ting, spokeswoman for student activist group Scholarism, dismissed Li's comparison with the Red Guards.
"The students are neither worshipping nor being manipulated by any politician," she said.
Separately, the Association of the Heads of Secondary Schools urged the public to protect the autonomy of schools.
The association found it "particularly worrying" that some groups were trying to "exert undue political influence" on school management. It did not name any group.
This article appeared in the South China Morning Post print edition as: Class boycott not a big sacrifice: Li