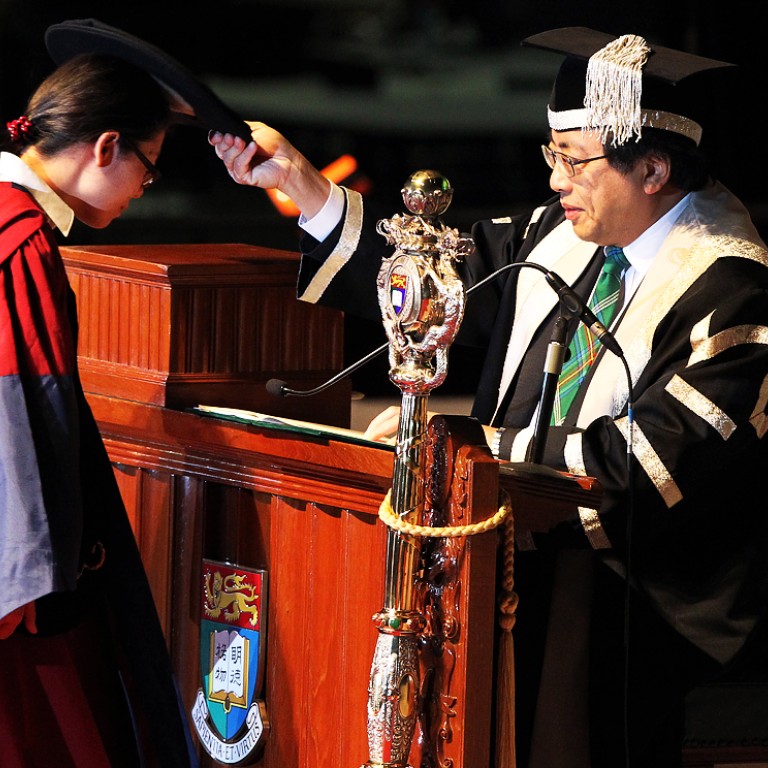 Hong Kong universities decline across the board in global ranking list
Shift from three to four-year degree programme cited as scores for seven Hong Kong universities dipped across the board
Seven local universities fell in the latest edition of a world university ranking table, as the University of Hong Kong once again lost out to a Singaporean institution for the top ranking in Asia.
Compilers of the latest QS World University Rankings expected the drop to be temporary as it followed a restructuring which saw local universities switch to offering degrees over four years instead of three.
Three of Hong Kong's seven publicly funded universities are ranked among the list's top 50.
But HKU fell two places to 28th this year, the University of Science and Technology dropped six places to 40th and Chinese University dropped seven places to 46th.
The National University of Singapore, which this year rose to 22nd from 24th last year, remains the top Asian university. This is the second year that it has eclipsed HKU.
Quacquarelli Symonds, which compiled the table, is a British rankings publisher. Its rankings are some of the most widely observed in the world.
QS head of research Ben Sowter said local universities' blanket decline this year may be temporary, relating to the shift in the degree model.
"Our analysis shows that they are on an upward trajectory and could be on course to challenge for the top spots within the next 10 years."
Overcrowding from the added year of instruction continues to impact university performance after the shift in 2012.
That year, two classes entered university: one on a four-year track and another on the previous three-year track, as the public education system was changed to give all pupils six years of secondary studies.
The QS rankings are based on six indicators, including academic reputation, accounting for 40 per cent of the overall score, employer reputation (10 per cent), faculty-student ratio (20 per cent), citations per faculty (20 per cent), international student ratio (5 per cent) and international faculty ratio (5 per cent).
Hong Kong universities lagged in citations per faculty, with HKU ranked 230th, compared to NUS at 185th.
Professor Joshua Mok Ka-ho, acting vice-president for research and development at the Institute of Education, said Singapore, South Korea and the mainland all encouraged their researchers to cite other studies done in their territories, while Hong Kong had no such policy.
The Massachusetts Institute of Technology topped the list for the third year in a row. HKU and the second-ranked University of Cambridge yesterday held a launch ceremony for collaboration in research on topics such as medical ethics, law and policy.
This article appeared in the South China Morning Post print edition as: Local universities fall in global ranking list