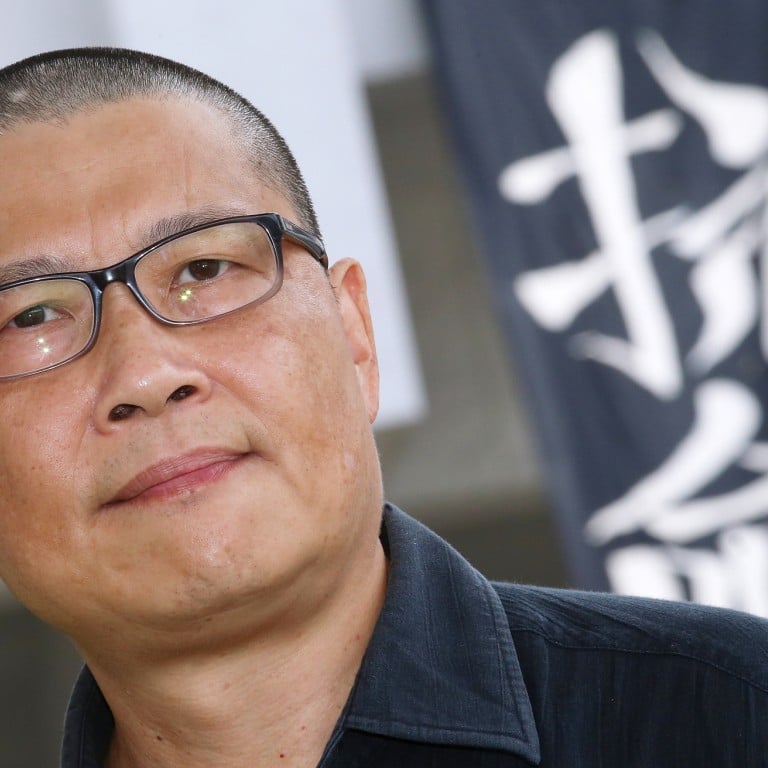 Occupy takes seed of an idea from sunflower movement
Concept of self-policing, as used in occupation of Taipei legislature, will keep participants in civil disobedience protest for democracy in line
Occupy Central organisers are using the "self-policing" system practised by participants in Taiwan's "sunflower movement" protests six months ago as a reference point for crowd control, a leader of the local civil disobedience campaign says.
"Both movements share the principle of peaceful struggle… But … the sunflower movement was ad hoc and we have gone through a much longer period of discussion beforehand," said Dr Chan Kin-man, a co-organiser of Occupy Central, referring to the sit-in in Taipei in March against a trade pact with the mainland.
Self-policing was necessary to prevent some participants from taking more radical action, the academic said. He cited Taiwanese students' occupation of their legislature building, during which a small group deviated from the plan by storming government headquarters.
After the rowdy protest at the Executive Yuan, where police dispersed hundreds of students using water cannons and batons, protestors were trained to appeal for co-operation in the crowd when they saw someone not complying with organisers' rules. For example, participants would shout "Sit down!" in unison when someone stood up while he should be sitting, or "Return!" when someone tried to walk in the wrong direction, which would disrupt the crowd.
Occupy is expected to block streets in the heart of the city soon, after Beijing set tight restrictions on candidate nominations for the 2017 chief executive election.
Chan said the so-called rehearsal of Occupy Central - a student-led overnight sit-in on Chater Road after the July 1 march - had followed the Taiwanese students' example and proved self-policing was effective.
"The organisers wanted to prevent anyone from taking any irresponsible action, so they asked participants not to wear masks, for example. On that night there were some in the crowd wearing masks. People around them glowered at them, and so they took off the masks."
He said Occupy organisers would clearly explain the rules to participants before the action.
Political scientist Professor Leung Man-to, a Hongkonger teaching at Taiwan's National Cheng Kung University, observed both the sunflower movement and the Chater Road sit-in.
"The message of peaceful and rational struggle was clear in both places." He said. But, he noted, police tactics differed. "Taiwanese police are taking an increasingly hard-line approach as they face intensifying struggles. Last time they hit students' heads. This is unlike Hong Kong, where police would usually target a few leaders and hinder them by ways such as using pepper spray."
During the sunflower movement, Hong Kong students supported their Taiwanese counterparts and at least five flew to Taiwan to join the protest. But Lin Fei-fan, a leader of that movement, said they had given up the idea of sending representatives to join Occupy Central as their visa applications might be rejected.
This article appeared in the South China Morning Post print edition as: Occupy takes seed of an idea from sunflower movement