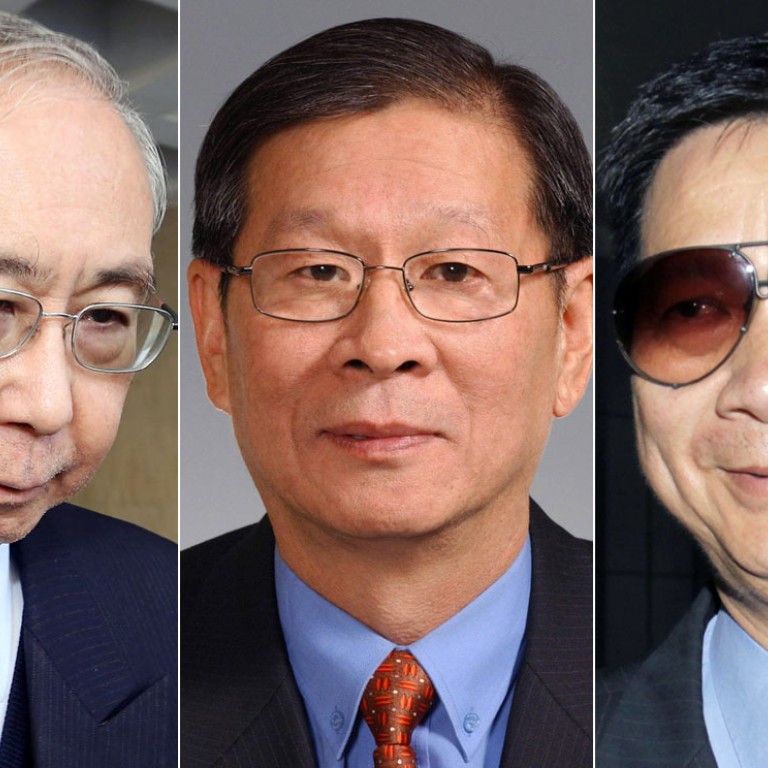 Rafael Hui 'received secret HK$11 million payment from Beijing'
Big-spending former chief secretary tells graft trial that payment through middleman came amid offers of help from top mainland official
In a sensational twist in the High Court yesterday, former chief secretary Rafael Hui Si-yan revealed he received a secret HK$11 million payment "from Beijing" amid offers of help from top mainland official Liao Hui.
Hui - who has admitted enjoying a lavish lifestyle - told the graft trial that on a trip to Beijing in 2008 Liao told him to "restrain" his spending, adding: "I have helped you already".
That came after Liao - then the State Council's Hong Kong and Macau Affairs Office director - had encouraged Hui to remain as chief secretary to then chief executive Donald Tsang Yam-kuen, about four months before his tenure was up in June 2007.
"Liao Hui hoped that I could stay on as chief secretary," Hui said, adding that he told Liao he would be unable to continue due to his financial position.
Hui, 66, had earlier told the court that he left the post because the salary was not commensurate with his luxurious lifestyle. He told trial judge Mr Justice Andrew Macrae that Liao said in early 2007 that he would "think about how to help" him. Hui stepped down as chief secretary as scheduled but remained on the Executive Council until 2009.
He is accused of taking multimillion-dollar bribes from Sun Hung Kai Properties co-chairmen Thomas Kwok Ping-kwong and Raymond Kwok Ping-luen to be their "eyes and ears" in government. He has pleaded not guilty.
Hui told the court yesterday how he came to receive the HK$11 million through an alleged middleman.
Towards the end of 2007, Hui was told by childhood friend Francis Kwan Hung-sang - a former stock exchange official who is a co-defendant in the trial - that "someone from Beijing" had given Kwan the sum to be passed to him. Hui said Kwan would not say who the mystery donor was.
But a clearer picture emerged in March 2008, when Hui visited Beijing as a member of the standing committee of the Chinese People's Political Consultative Conference.
At one function, Hui said, Liao dragged him aside. "I've helped you already. Don't overspend any more," Hui quoted the official as telling him.
"Liao was in the ranks of a state leader," Hui said in explaining why he did not seek to know more. He did not declare the sum to Exco because the money "originated from the mainland", meaning it was "unrelated" to Hong Kong affairs.
Hui faces eight charges related to bribery and misconduct in public office.
Thomas Kwok, 62, faces one charge of conspiracy to offer an advantage to Hui and two counts of conspiracy to commit misconduct in public office. Raymond Kwok, 61, faces four charges, including one with Hui of furnishing false information. SHKP executive director Thomas Chan Kui-yuen, 67, and Kwan, 63, each face two charges.
All have pleaded not guilty.
This article appeared in the South China Morning Post print edition as: Hui 'given secret HK$11m by Beijing'