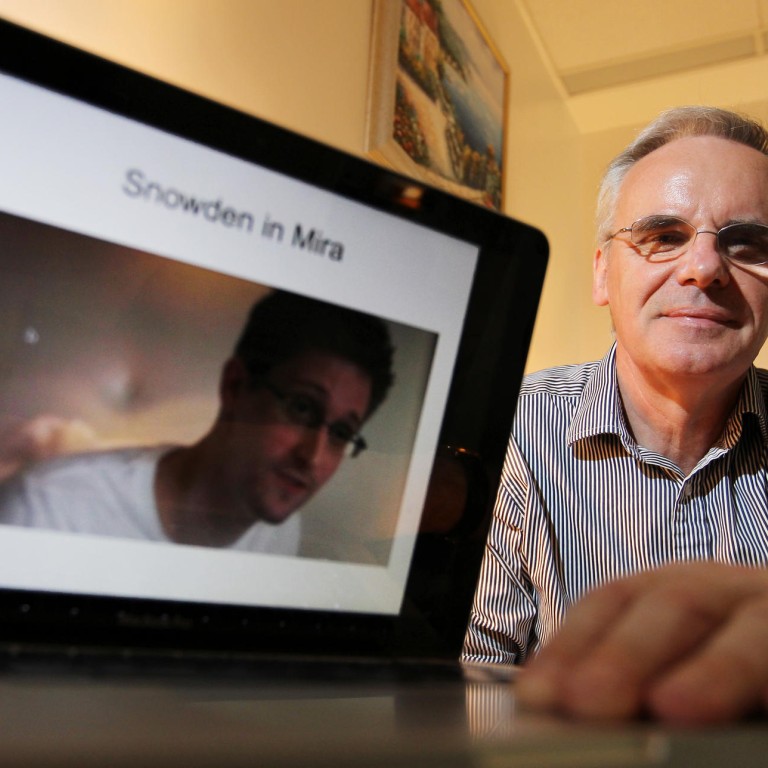 Snowden leaks: Reporter Ewen MacAskill's part in story of a lifetime
Snowden revelations turned routine assignment into global headlines
He has almost been killed for stories that "ended up on page 17", but it was only when Ewen MacAskill was assigned to what he thought was a run-of-the-mill assignment in the summer of 2013 that he became part of an international story that continues to grab headlines today.
Since then, the Edward Snowden story has been foremost in MacAskill's professional life.
He was in Hong Kong last week as part of a group of Pulitzer Prize-winning reporters teaching Baptist University journalism students. It is the first time the reporter had returned to the city since he, along with Laura Poitras and Glenn Greenwald, broke arguably one of the biggest stories ever last June.
Snowden, a former NSA computer analyst who blew the whistle on mass surveillance by the US and UK intelligence agencies, came to Hong Kong to reveal classified information. He now lives in Moscow on a three-year residential permit.
and received the Pulitzer Prize for public service journalism this year for their coverage of Snowden's leaks.
MacAskill recalled one particular moment during the 12 days he was in Hong Kong last summer.
"I remember looking out the window of the hotel one night and thinking I'm one of the luckiest people in the world, looking over the harbour and being involved in what I thought was the big story of the week," he said. "But look at us now and we are still talking about it."
MacAskill, who met Snowden again in Moscow this July, said for the first six months after the Snowden stories broke, he was stopped by passport control every time he flew into the UK.
"They would say that my passport had been reported lost or stolen, but I'm the only person who would do that and I hadn't," he said.
The Scottish-born reporter said he only had one reservation about that summer. "I don't have any regrets about what happened in Hong Kong except about Snowden himself.
"I felt that maybe we could have done more for him but it all happened so quickly," he said.
"Until his fate is resolved, this is something I will always be involved in."
MacAskill said he was not against surveillance but it needed to be targeted.
"I've come across spies lots of times throughout my life, good ones and bad ones. I understand the need for intelligence and I'm glad there are spies and that GCHQ, M15 and M16 are there.
"But there's a huge difference between mass surveillance and targeted surveillance."
Film director Oliver Stone is making a movie based on Luke Harding's book . On who might play him, 63-year-old MacAskill joked: "I just hope it's someone young."
This article appeared in the South China Morning Post print edition as: Reporter's part in story of a lifetime