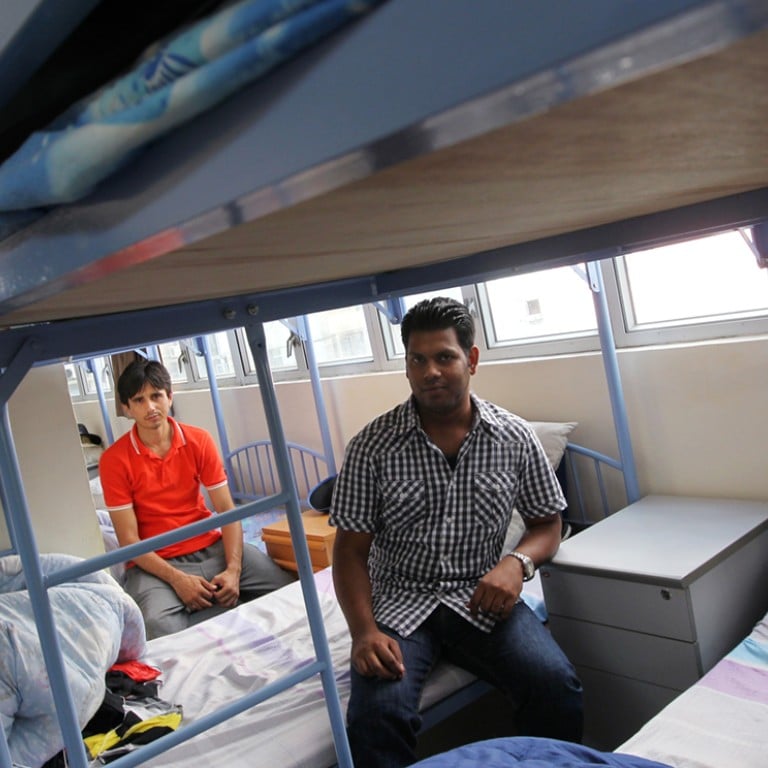 Refugee screening system still slow and opaque, critics say
Revamped screening system has dealt with just 504 asylum seekers since March; 9,500 waiting
Asylum seekers are still facing years in limbo in Hong Kong under a new system to screen refugees and torture claimants that some say is just as opaque and slow as the old one.
Just 504 claims have been processed since the unified screening mechanism (USM) was introduced in March - none of whom were granted refugee status. But some 9,500 applicants are still on the list, awaiting a verdict.
When the system came in, the target was to screen 1,500 claims by February next year.
The previous system was criticised by NGOs helping asylum seekers as opaque, slow and subject to the whims of case officers.
The new mechanism was mandated by court rulings made last year, with all so-called non-refoulement claims - previously divided into government-screened torture claims and the UN-screened refugee claims - to be processed under one system.
"The recognition rate is at 0.2 per cent. We had hoped that the USM would address what the torture claim system couldn't. But there seems to be not much improvement," Victoria Wisniewski Otero of the Justice Centre said. "There is no accountability … lack of consultation [with advocacy groups], tough access to information."
Wisniewski Otero also questioned whether the screening process took into account the vulnerability of certain cases in terms of priority.
One asylum seeker, who gave her name as Grace, said the situation had not improved. "I don't see [how the new system] is different from the old ones … same questions, just asked a different way. It's very confusing and very stressful."
Grace arrived in Hong Kong three years ago from a country in West Africa. She did not want to give any personal details or information about her case for fear it might jeopardise her claim.
But she said she had been interviewed by immigration personnel three times and had been repeatedly asked the same questions. She was never given any indication of the progress of her application, and said she knew of asylum seekers who had been in the city for six or seven years who had never been interviewed.
While they wait for their claims to be processed, asylum seekers cannot work - they receive just HK$1,500 a month towards rent and some food. Many end up living on the margins, in rundown settlements.
"Many people get psychologically and emotionally sick … it's even more torture," Grace said.
But an Immigration Department spokesman denied the suggestion its processing took too long and was too stringent.
"Whether a claim is substantiated or not depends entirely on the particular facts and merits of the case," he said.
He added that after the system had been running "for a period of time, the administration will consider how to improve and expedite the screening procedures", but he would not say when or how this would happen.
Wisniewski Otero said many asylum seekers would have forgotten the details of their case by the time a duty lawyer was assigned to take their testimony - which could take months or even years. She said much of the information about the system, demography and statistics on asylum seekers was impossible to access.
The department spokesman did not respond to inquiries about access to information.
This article appeared in the South China Morning Post print edition as: Refugee process still too slow, advocates say