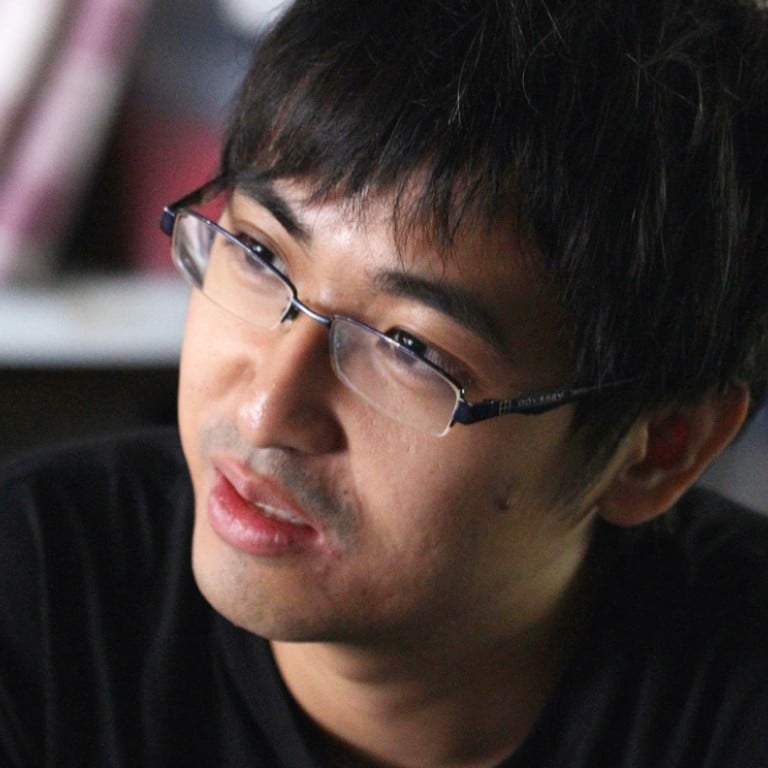 Poll finds fewer Hongkongers identifying as Chinese, thanks to Occupy
Growing number of respondents put city ahead of country amid Occupy Central protests
Hongkongers' sense of Chinese identity has hit a record low, a Chinese University survey conducted during the Occupy Central protests found, as local student organisers plan their overtures to state leaders in Beijing.
Only 8.9 per cent of the 810 people polled last month identified themselves as "Chinese", according to the telephone survey carried out by the university's Centre for Communication and Public Opinion Survey.
That was one of four options presented to respondents of the poll, 26.8 per cent of whom chose "Hongkongers" as their identity. Forty-two per cent chose "Hongkongers but also Chinese" and 22.3 per cent went with "Chinese but also Hongkongers".
Professor Anthony Fung Ying-him, director of the university's school of journalism and communication, said people's low sense of Chinese identity stemmed from news of the Occupy Central movement and conflicts between Hong Kong and the mainland that have permeated social media.
"Our survey also found that social media has a big impact on the teenagers. Their sense of identity is affected by what they read" there, he said.
This is the tenth identity survey the centre has conducted since 1996. The study in 1997, the year of the handover, found 32.1 per cent identifying as Chinese. That figure dropped to 16.5 per cent in 2010, and to just 12.6 per cent in 2012.
The portion of people who identified themselves as Hongkongers peaked in 1998, at 28.8 per cent. This year's result of 26.8 per cent is the second-highest .
Meanwhile, Federation of Students secretary general Alex Chow Yong-kang reiterated that the federation planned to write to all 35 local delegates to the National People's Congress to seek a meeting with state leaders.
They have written to Rita Fan Hsu Lai-tai, the only local member of the NPC Standing Committee, asking her to start a petition with other NPC local deputies to call on the national legislature to retract the restrictive framework on universal suffrage.
The federation's Yvonne Leung Lai-kwok said federation representatives would still go to Beijing even without NPC help.
The students had asked former chief executive Tung Chee-hwa to help set up such a meeting, but he did not agree to do so.
This article appeared in the South China Morning Post print edition as: Hongkongers less likely to identify as Chinese: poll