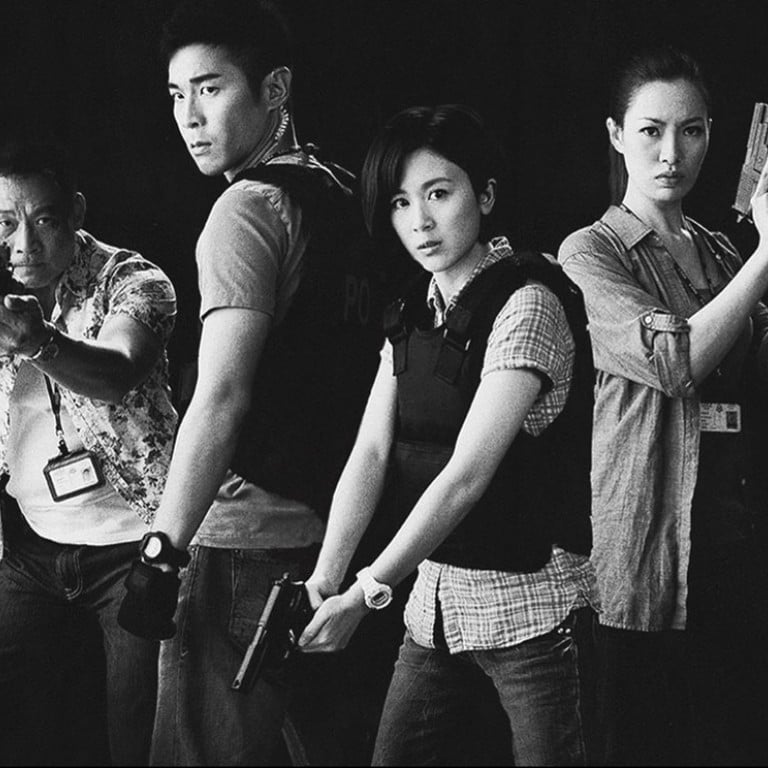 HKTV looks to stream its way to success
Ricky Wong's long-awaited channel hopes to win the hearts of young and wealthy viewers with a formula that suits their busy lives
Six hours of fresh programmes a day, all available on demand from early morning; that's HKTV's recipe for success in the battle to attract an audience of young, tech-savvy viewers with deep pockets.
Speaking to the yesterday, the new online channel's boss, Ricky Wong Wai-kay, set out his strategy ahead of its long-awaited launch tonight. Unlike a traditional station offering different programmes through the day, HKTV will follow the strategy of subscription-based foreign channels like HBO and AXN, with new programming in prime time and reruns all day.
"We are targeting a young, working population who have high consumption power," said Wong. Because this group lived a busy urban lifestyle and had little time to watch television every day, Wong said: "Two to three hours of programmes of the best quality are enough per day."
A typical night will see programmes streamed from 7pm until midnight including one hour of HKTV's self-produced programming, two hours of Korean drama, one hour of anime from Japan and one hour of shopping programmes. An hour of shopping shows will also be shown from 1pm.
But Wong says the new programmes will be available from the channel's on-demand service from 6am on the day they are due to be streamed, giving viewers flexibility in when they want to watch.
The programmes can be watched on computers or via mobile apps or set-top boxes.
The streaming kicks off at 8pm tonight, and the first night's schedule will focus on HKTV's original programming. The service begins with coverage of HKTV's launch ceremony, which takes place at the Marriott Hotel in Admiralty this afternoon.
At 8.30pm there is crime thriller , starring award-winning actor Liu Kai-chi. The first episode has already been seen by more than one million online viewers after it was posted on YouTube.
It will be followed by political drama at 9.30pm. Starring Liu and award-winning actress Angelica Lee Sinje, the drama depicts a 2022 election for chief executive in which the public can vote from a list of candidates chosen by a nominating committee. The timely political show won more than 100,000 votes to top a poll asking visitors to HKTV's website which drama should kick off its coverage.
The first episode of , described as an "infotainment" series, begins at 10.30pm. It features actors Ai Wai, Lau Yuk-chui and Lawrence Chou Tsun-wai on an expedition into the seven-kilometre Son Doong Cave in central Vietnam.
HKTV will feature at 9pm every weeknight. runs on Saturday nights while and another infotainment programme, , run on Sundays.
Wong looked online after the government controversially rejected HKTV's bid for a free-to-air licence while approving those of two established pay-television operators, and after plans to use a mobile licence fell through on technical grounds.
But media critic Peter Lam Yuk-wah said the model Wong had come up with had a strong chance of success, pointing to the example of US on-demand television service Netflix.
"You and I don't watch six hours of TV per day," Lam said. "You create your own TV timetable around your lifestyle, not living around the TV timetable like people did in the past. People watch streaming or pre-downloaded programmes on the train now. They don't sit in front of a TV with an antenna on it."
Lam said Wong's chances of success depended on whether the infrastructure could handle the likely number of viewers - and the quality of the product.
"I hope his programmes are as good as [Wong] says."
HOW CITY SWITCHED ON TO HKTV
Ricky Wong Wai-kay, chairman of City Telecom (CTI), prepares to launch web-based pay-television services under his company's internet business unit, Hong Kong Broadband Network, after government says the CTI service does not need a broadcast licence because it is based on an open online platform
Wong is named chief executive of free-to-air broadcaster ATV. He steps down after just 12 days
CTI applies for free-to-air licence
China Mobile Hong Kong pays HK$175 million to win bid for 15-year unified carrier licence to operate mobile television using radio spectrum
CTI announces HK$600 million plan to build television and multimedia production centre in Tseung Kwan O
CTI, focused on entering free-to-air television market, agrees to sell telecommunications assets for HK$5.01 billion to a company backed by British buyout firm CVC Capital Partners
CTI changes its name to Hong Kong Television Network and names its station HKTV
HKTV's application for free-to-air licence rejected, sparking a public outcry. Wong plans to lay off 320 staff
After buying China Mobile Hong Kong for HK$142 million, Wong says HKTV will launch internet television services from July 2014, and rehire those he fired
Parent company China Mobile investigates HKTV's purchase of its local unit, saying it may have violated mainland rules. Wong files application for a judicial review of government's rejection of his licence application. Free-to-air broadcaster TVB announces plan to end China Mobile Hong Kong's lease on six transmission stations, putting HKTV's plans in jeopardy
HKTV suspends plans to launch digital television services in July and stops filming new programmes
HKTV submits a fresh application for a free-to-air television licence to the Communications Authority
The Court of First Instance hears HKTV's application for a judicial review of the government's October 2012 decision to award licences to channels run by pay-television players PCCW and iCable Communications, but not to HKTV
HKTV launches internet TV services
This article appeared in the South China Morning Post print edition as: HKTV looks to stream its way to success