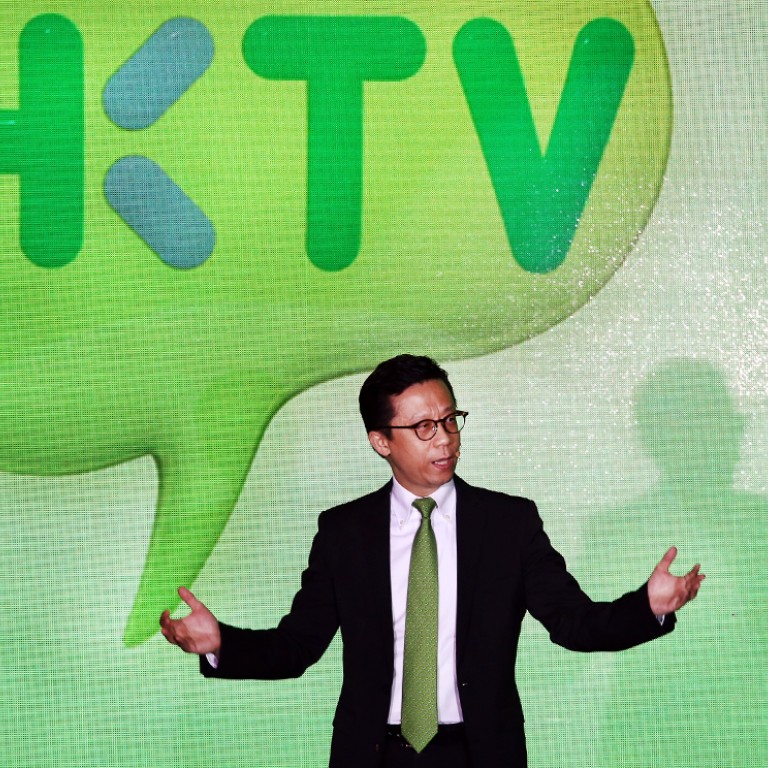 HKTV faces stiff competition from YouTube, Facebook
New station's profits depend on advertising, which pits it against YouTube and Facebook
Newly launched HKTV depends on internet advertising, but its profitability remains in question as it faces competition not only from local media outlets but also from overflowing YouTube and Facebook content.
The online station is selling a 15-second spot embedded in shows at HK$30,000 per episode.
Chairman Ricky Wong Wai-kay said that by yesterday, 30 clients had placed advertisements and he expected more interest in the coming weeks.
Wong said placing ads in HKTV programmes had an advantage of tracking potential customers, as the station required viewers to register with their email address, age and income.
"We can identify exactly who have watched the ads and whether they bought any products from our online shopping after watching this ad," he said.
But Wong also admitted that ads would be barely enough to support operations, making it essential for HKTV to cash in on its online shopping platform to be launched in January featuring 333 brands. He said it was too soon to estimate when the station could make a profit.
In the meantime, most advertisers have adopted a wait-and-see attitude. They said digital advertising was a definite trend but HKTV would have to adjust its rates or prove its popularity in order to attract new clients.
Hong Kong Advertisers Association chairman Raymond Ho said HKTV rates were not cheap compared with average TVB rates.
"Most clients want an assurance of viewership before placing advertisements," he said.
Melanie Lo Ka-wai, chairwoman of the Association of Accredited Advertising Agencies media committee, said online constituted about 15 per cent of overall ad spending, up from 10 per cent two years ago.
As it was near the end of the year, the HKTV launch would have prompted few clients to allocate more to their online ad budget, she said. But if the station proved to be a hit, more advertisers might expand their overall budget, she added.
"The traditional TV ad market must take a hit. People no longer sit and watch programmes," Lo said.
Ray Wong, head of agency PHD, said HKTV's real competitors were online media outlets. "YouTube charges HK$0.4 to HK$0.6 per view. It's also cheap to place Facebook ads."
HKTV's stock price closed at HK$4.30 yesterday, 6.9 per cent lower than the day before.
This article appeared in the South China Morning Post print edition as: HKTV faces stiff competition from online platforms