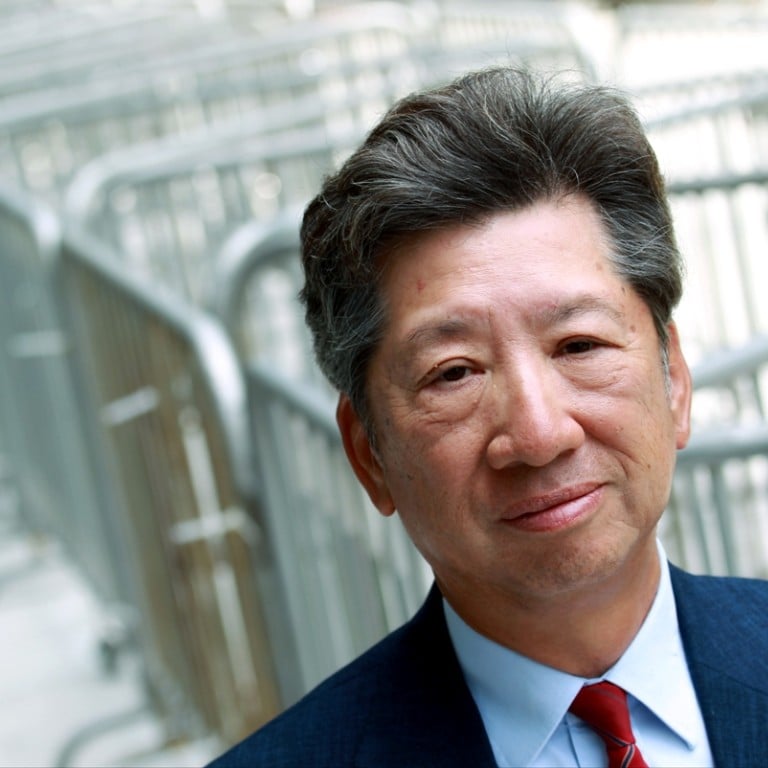 Ronny Tong, co-founder of pan-democrat Civic Party leaves executive
After years of tension with colleagues over political issues, Ronny Tong steps down
Maverick pan-democrat Ronny Tong Ka-wah moved further away from the leadership of the party he co-founded yesterday, stepping down from the executive of the Civic Party.
Tong, who had previously indicated he would not seek a new term as head of the party's New Territories East division, was replaced by fellow lawyer Alvin Yeung Ngok-kiu.
Yeung, 33, was Tong's running mate in New Territories East at the 2012 Legislative Council poll and is seen as a rising star of the party. He refused to be drawn on whether Tong would run for a new term in Legco in 2016.
"Since the founding of the party, Ronny has been making significant contribution," Yeung said. "I think whether he holds a title or not will not change this."
Tong, a senior counsel who has served as a lawmaker for a decade, was out of town last night and unavailable for comment.
His decision to step down follows years of tension with party colleagues. While Tong has favoured moderation and attempted to find rapprochement on democratic development with Beijing, many of his colleagues have taken a harder stance.
Earlier this year, Tong condemned pan-democrats for failing to take a "rational and pragmatic" approach to talks on political development.
He had put forward a compromise plan for reform, in which candidates for chief executive in 2017 would need the support of a proportion of the members of an expanded nominating committee. He shed tears on television when Beijing ruled in August that hopefuls would need majority support from a panel similar to the Election Committee that chose previous chief executives.
In 2010, Tong said he was still close to the party on livelihood issues but they were moving apart on political matters after two of its lawmakers quit amid an attempt to spark a "de facto referendum" on democracy.
The party's main leaders were re-elected to their positions yesterday. Lawmaker Alan Leong Kah-kit remains leader and former lawmaker Audrey Eu Yuet-mee stays on as chairwoman.
The Civic Party was formed in 2006 by a group of lawyers who came to prominence in the fight against national-security laws under Article 23 of the Basic Law in 2003, as well as other professionals who shared their views.
In the 2012 election it won more than 250,000 votes, beating the Democratic Party to be the most popular in the pan-democratic camp for the first time.
This article appeared in the South China Morning Post print edition as: Civic Party co-founder leaves executive