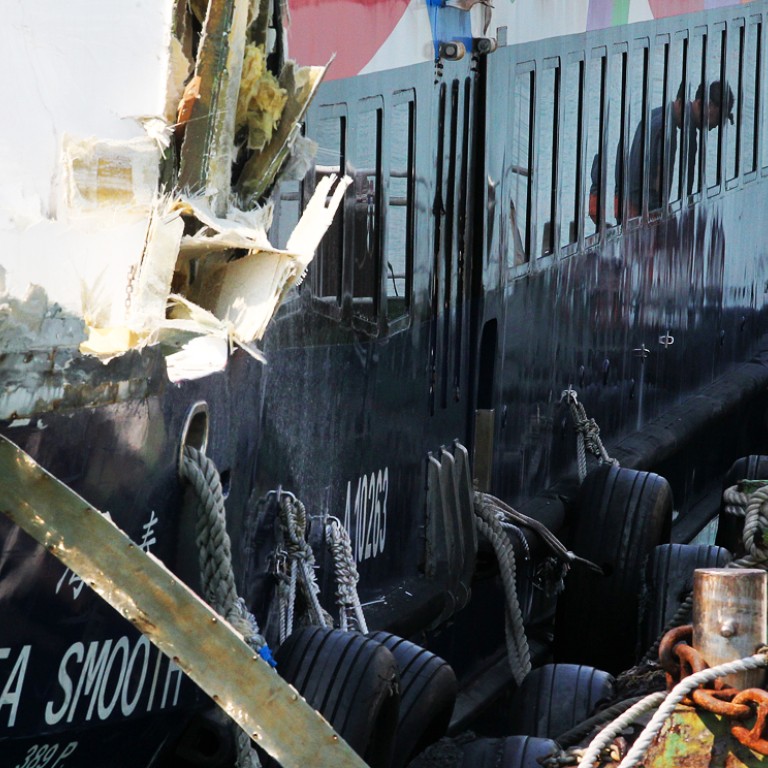 'No answers from data' in Lamma ferry trial
Radar systems don't accurately show which sidelights seen before crash, court hears
Data from radar systems and the automatic identification system (AIS) could not accurately show which sidelights were seen by two vessels before a ferry collision on National Day two years ago, a manslaughter trial heard yesterday.
The claim came when barrister Audrey Campbell-Moffat SC, for Hong Kong and Kowloon Ferry's Sea Smooth skipper Lai Sai-ming, cross-examined prosecution expert witness captain Cheung Hon-yee.
The sidelights of a vessel indicate to the captain of another to which side it is turning, the court had earlier heard.
Cheung said his conclusion of which sidelight each vessel would have been showing before the collision would be "based on figures", when Campbell-Moffat suggested he was guessing.
The barrister added that the figures "may have problems", to which Cheung agreed.
Meanwhile, Campbell-Moffat also explored the crossing and head-on situations governed by the International Regulations for Preventing Collisions at Sea and put it to Cheung that a crossing situation - in which two vessels could see each other and assess whether there was a risk of collision - could never turn into a head-on situation.
"If both vessels do not change their speed and course, of course, it is a crossing situation. It would not turn into a head-on situation," Cheung said.
"If one vessel changes its course and speed, or both change, it is possible to become a head-on situation."
Lai, 56, and Lamma IV skipper Chow Chi-wai, 58, have each pleaded not guilty to 39 counts of manslaughter and two counts of endangering the safety of others at sea.
The prosecution accused the pair of failing to keep a proper lookout and not taking effective measures to avoid the collision.
The trial continues today before deputy High Court judge Mr Justice Brian Keith.
The South China Morning Post does not make reports of ongoing jury trials available for comment by our readers.  This policy applies to all such trials and is intended to ensure Hong Kong's laws on contempt of court are observed.  Readers will be able to comment on these stories as soon as the trial concerned ends.
This article appeared in the South China Morning Post print edition as: 'No answers from data' in Lamma ferry trial