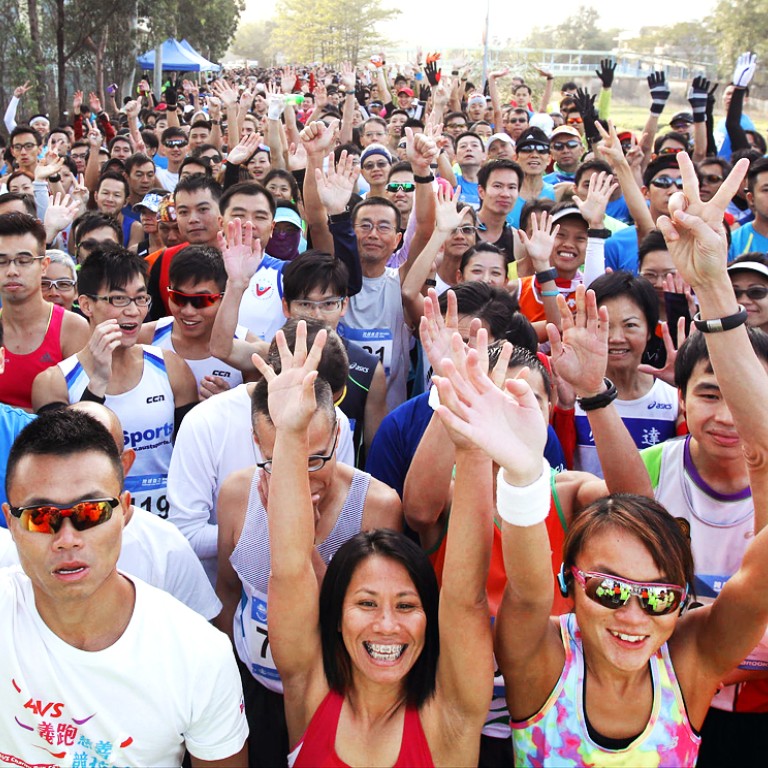 Fung Group mentoring scheme is just the job for underprivileged kids
Hands-on approach by Fung Group employees aims to help socially marginalised children see opportunities in their careers and lives
When it comes to helping underprivileged young people, the Fung Group believes a hands-on approach to mentoring and inspiring teenagers is a recipe for success.
This is where its employees come into the picture.
Under a job-shadowing scheme run in partnership with various NGOs, the Fung Group's colleagues mentor students and youth, opening their horizons and encouraging them to see options in their careers and life development.
"It's very much in our philosophy to support our community," said Wong Kai-man, director of the charity, the Fung (1906) Foundation.
Wong is spearheading the drive to boost the social mobility of young people.
In the past eight years, 551 staff members from the Fung Group's network of companies have acted as mentors to 737 pupils from 43 schools. The foundation is involved in projects focused on three areas: community-building, entrepreneurship and the environment.
"Youth development is very much in our theme and it's one of the themes for Operation Santa Claus," Wong said, referring to the annual festive fundraising drive held by the and RTHK.
In aid of Operation Santa Claus, the Fung Group has again enlisted the help of its hard-working employees.
Across the group, 36 staff members from Li & Fung, Trinity Group, Toys 'R' Us Asia and IDS Medical Systems ran for money in the Brooks Hong Kong 15km Challenge, organised by the Amateur Athletic Association in Sheung Shui on December 14.
This is the fourth year staff members have taken part in Operation Santa, which supports 20 beneficiaries in Hong Kong and on the mainland. Jo Hall, general manager of Toys 'R' Us Asia, said the running event, combined with philanthropy, was "something that brings us all together to line up behind a common goal".
"[It] is a testament to … doing the right thing for the charity because we believe in it so much," she said. "We don't put on any airs and graces for these kids."
Another of the Fung Group's programmes to help young people who have fallen through the cracks is Step Up.
This is a skills-based scheme designed to build essential confidence and workplace readiness in people who are aged between 18 and 28 and are not in education, employment or training.
Karen Seymour, community engagement director at Li & Fung, said: "These are the hidden youth of Hong Kong, representing a 10 per cent youth unemployment rate that is treble the general unemployment rate.
"These young people are at grave risk of being trapped in the cycle of poverty forever."
The programme is aimed at lending a hand to the socially marginalised, "helping them step up into new opportunities".
Donate at an ATM or any branch of HSBC (account number 502-676299-001 for SCMP Charities Ltd - Operation Santa Claus)
You can donate with a cheque payable to "SCMP Charities Ltd - Operation Santa Claus" and mail it to: Operation Santa Claus, Morning Post Centre, 22 Dai Fat Street, Tai Po Industrial Estate, Tai Po, New Territories.
Donations of HK$100 or more are tax-deductible. If you would like a tax receipt, please send the completed donation form and original bank receipt to the address above.
This article appeared in the South China Morning Post print edition as: Mentor scheme just the job for underpriviledged kids