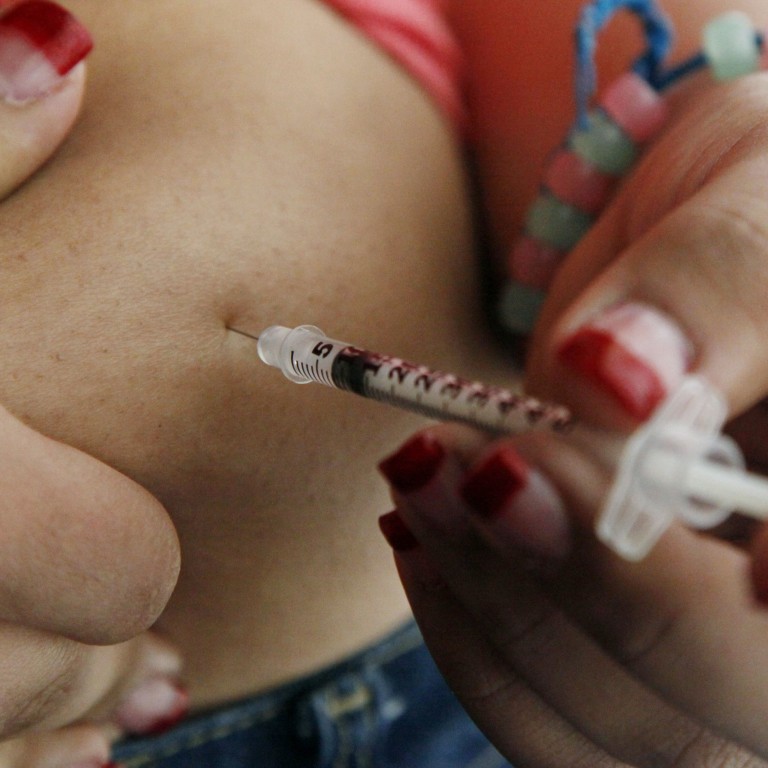 Chinese University finds people with diabetes at greater risk of depression
Research team calls for early screening to help depressed patients better manage diabetes
People with diabetes are twice as likely to also suffer from depression - and that can affect how well they manage the disease - according to a study by the Chinese University.
The university's Institute of Diabetes and Obesity surveyed 586 people with diabetes, aged between 25 and 75, in 2010 and 2011. A sample of 99 was then further assessed by psychiatrists, of whom 23 per cent were found to have clinical depression.
While the rate of depression among the general population is 8 per cent, the research team found that for people with diabetes it increases to 18 per cent.
Dr Rose Ting Zhao-wei, honorary clinical assistant professor at the institute, said that experiencing depression could affect how the patient copes with diabetes. "Affected by their mood, they might have a weaker medication compliance or their diet may be less stable," she said.
The study also used data from previous research, conducted by the Hong Kong Diabetes Registry between 1997 and 2008, which showed that for people with diabetes and depression, the risk of cardiovascular diseases doubled and the risk of a stroke trebled.
A patient with diabetes and depression, identified only as Joey, said she often got tired after taking her psychiatric medicine.
She said she sometimes mixed her medications up and at other times, the "influence of my mood made me not want to take the medication", the woman, in her 50s, said.
As patients with depression are proven to have poorer management of their diabetes, the research team said it was essential to test for depression at the same time as diabetes. The Prince of Wales Hospital in Sha Tin introduced a one-minute depression screening of patients with diabetes last year and of the 3,000 tested, about 90 patients showed tendencies towards depression and required further treatment.
Wing Yun-kwok, a professor of psychiatry, said apart from clinical care and medication, "encouragement from family and peers is also crucial" in treating diabetes and depression.
This article appeared in the South China Morning Post print edition as: People with diabetes run risk of depression