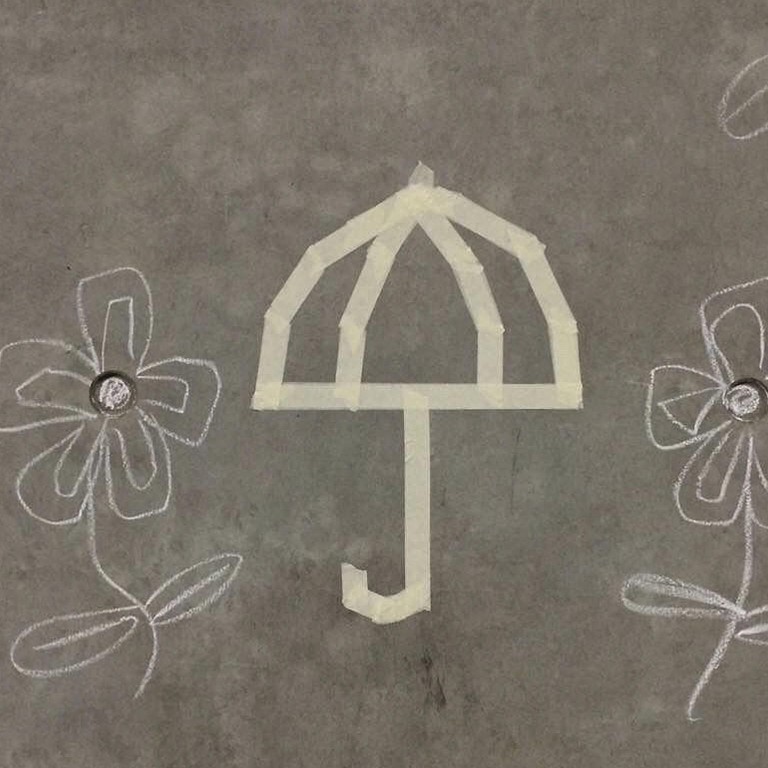 Update
Girl sent to children's home for drawing flowers on Occupy's 'Lennon Wall' freed after outcry
Girl spent two nights at children's home after police applied for a child protection order
Questions are hanging over the police's court application for a child protection order that subjected a 14-year-old girl to two nights' detention in a children's home before she was released on bail yesterday.
The decision to release her overturned an earlier detention order that sparked widespread criticism over the police's handling of minors.
The girl was arrested before Christmas for allegedly scribbling graffiti on a wall near government headquarters in Admiralty after the Occupy Central protests had ended.
She could have spent two more nights at the home but for Mr Justice Louis Tong Po-sun, who arranged for an urgent hearing last night after learning that the Department of Justice did not object to allowing bail.
"This is about an application for a Care or Protection Order at a magistrate's court," the High Court judge said. "[The court] should consider the girl's best interests as it is not a criminal case."
He granted bail up to January 19 on condition that the girl live with her father, continue her studies and obey a curfew from 10pm to 6am unless accompanied by her father, sister or a social worker. She must then appear in Tuen Mun Court to see if the protection order is needed.
The police said they would consider only a child's best interest and political concerns would not come into play.
On December 23, the girl allegedly drew flowers using chalk on Occupy's "Lennon Wall", which used to be plastered with notes of support for the democracy movement. She was held at a police station for 17 hours.
On December 29, Tuen Mun Court granted the police's application and sent her to the home. A solicitor filed a bail application yesterday that was to be heard tomorrow, but Tong intervened and brought forward the case.
Another of the girl's solicitors, Patricia Ho, said she was shocked as police had failed to consult social workers or show evidence that she was not well cared for at home, adding: "I cannot see any urgency in this case that requires them to apply for the order."
Lawmaker Wu Chi-wai of the Democratic Party said police and prosecutors applied for such orders only if they believed the child might harm others or be hurt by living with the family. "The police's action is incomprehensible," Wu said. "It raises doubts about whether the case involved political persecution."
Civic Party lawmaker Claudia Mo Man-ching said: "If the girl had not drawn on the Lennon Wall but somewhere else in the street, would they have made the same application?"
About 40 people on Thursday gathered at the Lennon Wall to condemn what they called "political persecution at its new low".
"Police knew it would not stand a chance at court but they are still doing this to scare those who dare to speak up, including children," said Yip Kwai-ho, in her 60s, who still camps in the street outside the government headquarters as a last vestige of the Occupy blockades.
"Those in power should never have left this political problem to the police," she said.
In a separate case, a 14-year-old boy could also be removed from his  parents' care after being arrested when police cleared a protest camp in  Mongkok in late November, the Agence France-Presse reported.
Police told the news agency they do not have a total figure for the number of  minors detained during the pro-democracy protests. But some as young as 13 were arrested at small Christmas protests in Mong Kok, according to police statements.
This article appeared in the South China Morning Post print edition as: Doubts over detention of teen graffiti suspect