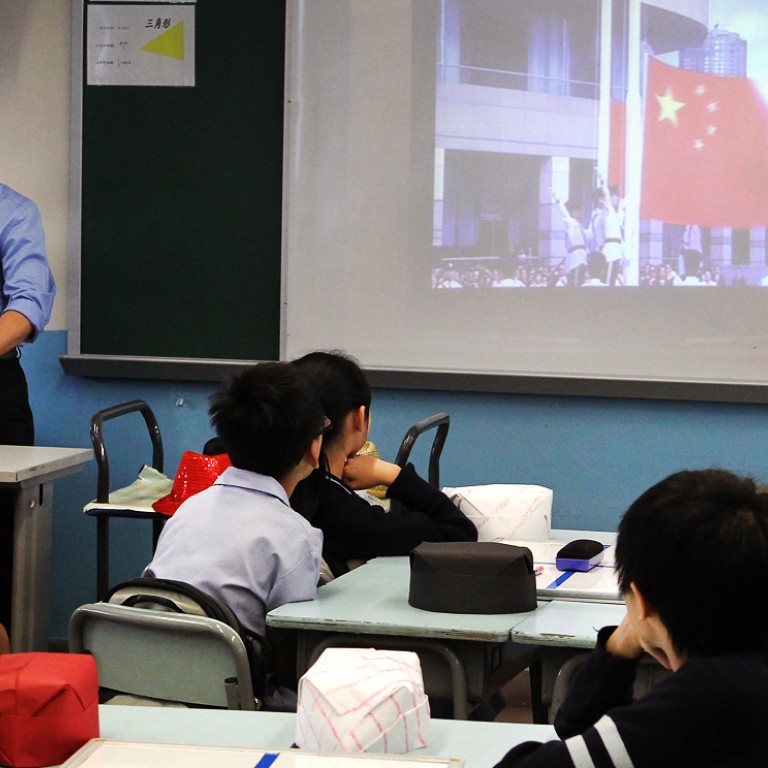 National education 'should be introduced in Hong Kong to halt anti-mainland feelings'
Basic Law Committee member says pupils must be taught about Hong Kong's status
The government should try again to introduce national education into Hong Kong schools with the emphasis on Chinese culture rather than ideology, a mainland law professor who advises Beijing on Hong Kong affairs said.
Rao Geping, a Basic Law Committee member and law professor at Peking University, said the city's government should also do more to remove the legacy of its colonial past to stave off anti-mainland sentiment among young people.
"Hong Kong hasn't done ideally in educating its youth about how to adapt to its status under 'one country, two systems'," he told a two-day forum in Beijing hosted by the Chinese Association of Hong Kong and Macau Studies on the political implications of the city's education.
"Many young people haven't been able to get used to the fact that Hong Kong is a special administrative region of China. They grew up with a lack of national education, coupled with sentiments against the Communist Party of China, which has led to some of them being on the political front line.
"I think national education should be introduced again, but with an emphasis put on Chinese history and culture, but not ideology. We should have it in schools."
There were contradictions between the education system that Hong Kong inherited from colonial days and the one it should have as part of China - so young people should be taught about "decolonisation", he said.
Some speakers at the forum said teachers were often not qualified to give the right information about the city's status.
The government backed down on plans to introduce national education in all schools in the face of massive protests in 2012 by opponents who described it as tantamount to brainwashing.
A series of mainland figures have spoken recently of the need for a better understanding of national identity among Hong Kong youngsters.
Zhang Rongshun, vice-chairman of the legislative affairs commission under the National People's Congress Standing Committee, last month called for Hongkongers to be "re-enlightened" about the Basic Law. He expressed concern that many in the city "cannot find an identity with the country".
The Ministry of Culture said on Tuesday that boosting the sense of national identity among the people of Hong Kong, Macau and Taiwan would be a key task in the year ahead, Xinhua reported.
But Fung Wai-wah, president of the pan-democrat Professional Teachers' Union, said even if national education had been introduced, it would not have strengthened Hong Kong students' national identity.
"A school subject is only a very small part of students' lives," said Fung. "What really leaves a big impact is how mainlanders affect Hong Kong, how Beijing treats Hong Kong and what's been happening on the mainland."
He said Hongkongers, especially youngsters, had negative views on those three issues, and that to alter those perceptions, Beijing would have to bring about change on all three fronts.
However, Wong Kwan-yu, president of the pro-Beijing Federation of Education Workers, said the government should at least give schools guidelines for teaching national education.
He said the Occupy campaign had shown that young people's understanding of Beijing's policies on Hong Kong differed from what the central government actually intended with its policies. He put that down to a lack of understanding of the mainland.
This article appeared in the South China Morning Post print edition as: National education 'will foster identity'