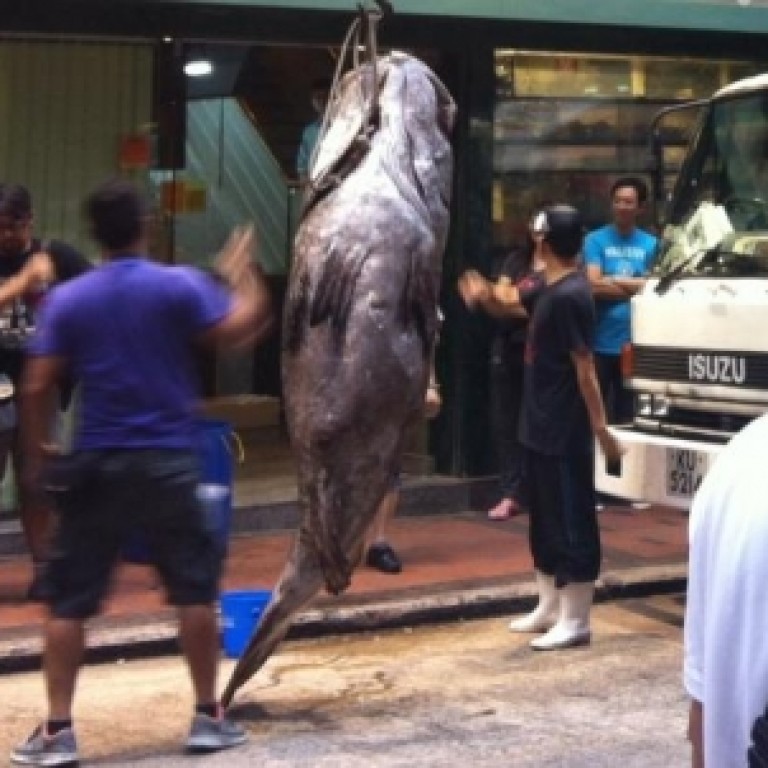 Rare fish species never before seen in Hong Kong waters are discovered
Investigation records 175 species, two not seen before locally, as foundation aims to establish online database for public use
Rare fish species, some of them never found off Hong Kong before, have been identified in a survey of local waters that will form the basis for an online database of reef fish.
Researchers from the Ocean Park Conservation Foundation studied 20 sites in Sai Kung and the city's northeastern waters between June and November last year. They recorded 175 species of reef fish, of which 44 are classified as rare. There were sightings of two fish never before recorded in government or academic studies: the yellowbar sandperch, which has a distinctive yellow stripe across its body, and the goby, a tiny fish that hides from predators in a shrimp's burrow.
"The goby, which is shorter than 10cm, is in a symbiotic relationship with shrimp," said Shadow Sin Ying-tung, the foundation's assistant manager of scientific projects. "They live together inside a sandy hole and seldom emerge from it."
Other encouraging results include sightings of the endangered humphead wrasse, a large fish with a bulge on its forehead that had not been seen in local waters for a decade. They also found a Hong Kong grouper, once a common sight but now listed as endangered.
More worrying for that species were sightings of Sabah grouper. The Sabah fish is often farmed for consumption, and the fish spotted may have been set loose for Buddhist religious purposes, the researchers say. They warned that the presence of the foreign species may threaten the survival of local grouper.
The total number of species found was lower than in a previous survey, when more than 300 fish species were found.
But Sin said it was still too early to say whether the local marine ecosystem had deteriorated or improved. More surveys will be carried out, with the first beginning in March.
The surveys serve two purposes. One is to contribute to a biodiversity strategy and action plan on marine habitat and listing of local species, led by the Environment Bureau and the Agriculture, Fisheries and Conservation Department.
Another is to build a comprehensive online database, which will be accessible to the public in two years. Besides foundation staff, every diver is invited to submit observations.
"There are few people working on Hong Kong's marine habitat, and we would like to take a lead in the area," Sin said. "With the database, we would be able to come up with information about specific areas if the government wanted to develop that area."
In recent years, positive signs on the return of some species have been balanced with concern about the effects of reclamation projects on marine life.
This article appeared in the South China Morning Post print edition as: Rare fish found in survey of HK waters