Revolutionary Fervour: Part 1 of Hong Kong's biggest collection of Chinese propaganda posters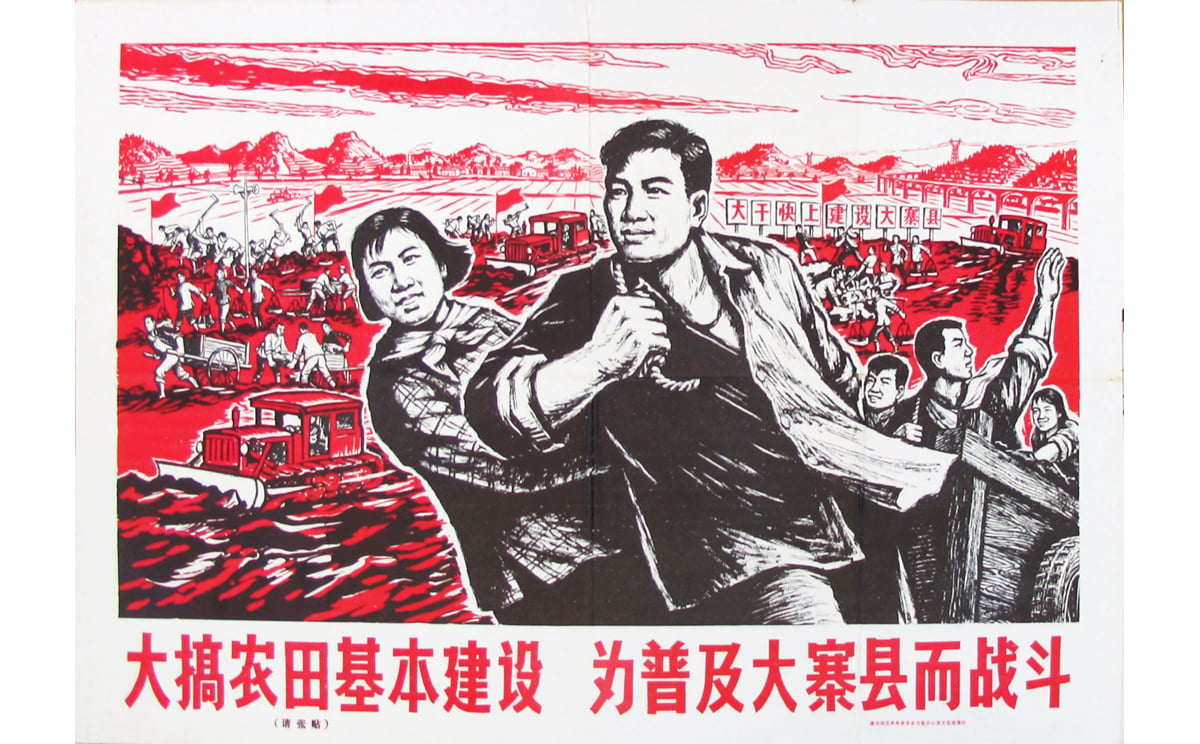 Over the next three days we will bring you more than 60 images of the original vintage posters on show at the Picture This Gallery
A huge exhibition of original Chinese propaganda posters has gone on display in Hong Kong, giving visitors a fascinating insight into the work of mainland's propaganda machine from the early 1950s, right up until the handover of Hong Kong and Macau in the late 1990s.
Revolutionary Fervour, at the Picture This Gallery, is believed to be the largest collection of vintage Chinese propaganda posters to go on show in Hong Kong, according to gallery owner Christopher Bailey.
Watch: Curator Christopher Bailey explains how the posters came to be 
More than 70 originals are being shown, touching on a range of subjects, including North Korea, the handover of Hong Kong and the condemnation of the 'British imperialists' in the late 1960s.
"The genre of early posters are what we would call general propaganda to encourage people to look after their bodies, visit the doctor, look after the tools in the factory, repair things that are broken, use resources well," said Bailey.
"We also have one very early poster from 1951 which is at the time china was supporting North Koreans in the Korean war and it actually depicts chinese soldiers arriving at the border and being welcomed as heroes to come and support the Korean war effort."
Later on, in the mid 1960s and early 70s Mao dominated the imagery, often depicted as a head and shoulders in the clouds looking down on the people. Workers, aggression and guns were all popular themes as the propaganda machine sought to deliver messages warning against foreigners, imperialism or those purged by Mao during the Cultural Revolution.
Taking their lead from Russian-produced posters of the time, the depiction of the people in the images was often of large, musclebound folk, without a "typically Chinese look", said Bailey, whose company has focused heavily on collecting Chinese propaganda posters over the last 18 months. This is the company's second display of propaganda posters from China in less than a year.
All posters in the exhibition are originals and all are for sale, with prices ranging from around HK$3,000 to about HK$35,000, with most in the HK$5,000-10,000 range, Bailey said.
"I think this exhibition is an important part of history and the recent history of China," he said. It's a very graphic way for us to see what was going on in China at the time. I think its certainly insightful for all of us as to how china conducted itself 40, 50 years ago.
"I guess the general message throughout is to be a good Chinese person and to be a good patriot."
* Revolutionary Fervour - An Exhibition of Vintage Original Chinese Propaganda Posters, can be viewed at Picture This Gallery, Suite 1308, 13th Floor, 9 Queens Road, Central, until February 7. For more details go to www.picturethiscollection.com