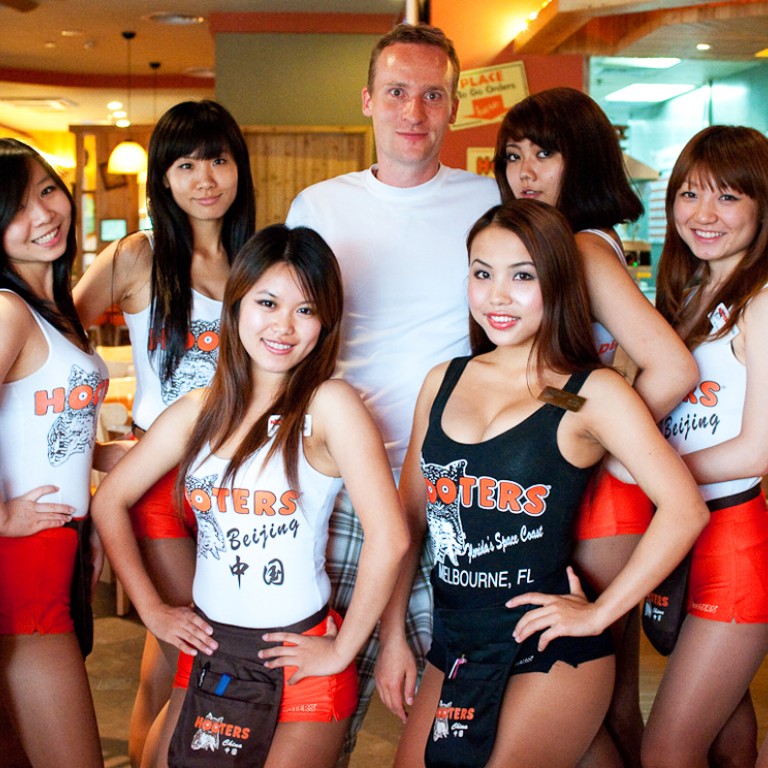 Hooters to open up in Hong Kong as part of aggressive Asia expansion
The American chain relies on scantily-clad buxom women known as 'Hooters Girls' serving US-style comfort food
Happy hour just got happier. After a slew of big-name restaurants opening in the city last year, the first international franchise to set their sights on Hong Kong this year may well be the most eye-catching of all: Hooters.
The American chain will not be to everyone's taste – the brand prides itself on scantily-clad buxom women known as "Hooters Girls" serving American comfort food and cheap booze – but there's no doubt their strategy will attract plenty of attention.
Hong Kong is a key part of Hooter's aggressive expansion plan that will see it open 30 restaurants across Southeast Asia over the next six years.
Other locations will include Macau, Cambodia, Indonesia, Laos, Malaysia, Myanmar, the Philippines, Singapore, Thailand and Vietnam.
The move follows last year's opening of Hooters in Thailand's resort hotspot Phuket.
"The moment the doors opened to Hooters Phuket we realised the tremendous opportunity to greatly broaden our efforts to develop the Hooters brand across Asia," said Gary Murray, chief executive of Destination Resorts, a Bangkok-based international franchisee which has brought brands such as Hard Rock Café to Thailand.
In a statement from Hooters US headquarters in Atlanta, the company said it will "dedicate significant capital and resources to its expanded Hooters venture, continuing growth in Thailand and concentrating heavily in Hong Kong and the Philippines in the coming years."
It is the latest in a string of international franchises opening in Hong Kong with British celebrity chefs Jamie Oliver and Gordon Ramsay opening branches of their casual eateries here last year.
The concept of Hooters is not new to Asia with the brand first opening on mainland China in 2004 in Shanghai.
Since then, two more have opened in Shanghai with more outlets in Beijing, Chengdu and Xian. A branch opened in Japan in 2010 and there are outlets in South Korea and Taiwan.
Since the first Hooters opened in 1983 in Florida, the company has faced several lawsuits and investigations over a range of issues including its women-only hiring policy for waitresses.
In 2003, it started a short-lived airline called Hooters Air which folded three years later.
It's the first time Hooters, which currently has about 400 outlets and operates in 27 countries, has come to Hong Kong and in a city with thousands of food and entertainment options as well as soaring rents, only time will tell if this latest venture succeeds or goes bust.