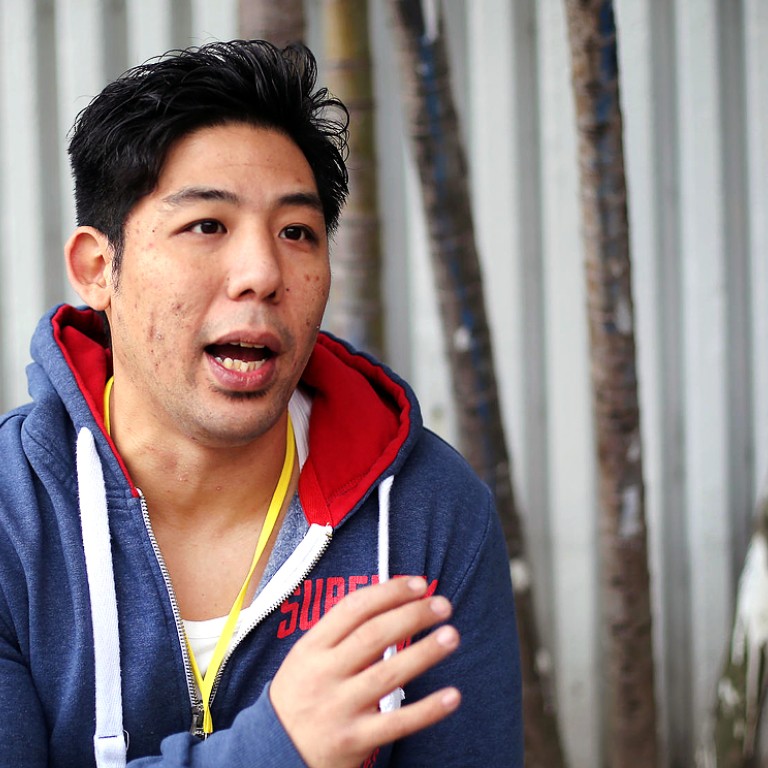 New Hong Kong group targets district elections 'to keep spirit of umbrella movement'
Pan-democrats call for unity and question activists' focus on district council ballot 'to keep up the spirit of the umbrella movement'
A new group formed by Occupy Central activists to target this year's district council election has drawn concern from pan-democratic parties.
The group - to be officially launched in February - is led by Edward Lau Wai-tak, one of the so-called "defence team" who guarded the boundaries of Occupy's base camp in Admiralty during the 79-day sit-in.
Lau, 29, said he would not run for election in November himself, but his group would provide financial and logistical support to young aspirants.
"We want to keep up the spirit of the umbrella movement. Everyone will participate according to their free will and it is independent from political parties," Lau said.
His group of more than 100 volunteers, most of whom took part in Occupy, has been approached by more than 20 people interested in running for seats on some of the 18 district councils. The election is seen as a defining test of public opinion after Occupy. While they have little power, councils are an important arena for parties, partly because six Legislative Council seats are allotted to district councillors.
Lau's group is forming a company so it can set up a bank account which will be used to hold funds for the campaign.
He said they would mostly target constituencies that were uncontested in the last election and those taken by the pro-establishment camp.
While Lau said he would encourage potential candidates to "coordinate" with pan-democratic parties so they would not clash in the same constituencies, he said he would not make it an absolute rule.
"It depends on the candidate's free will. If someone makes a good case for challenging pan-democrats, say, [because] they are incapable, I have no reason not to support him," Lau said.
In the last district council election, some pan-democrats, challenged by independent candidates, lost to the pro-establishment camp by a narrow margin.
Lawmaker "Long Hair" Leung Kwok-hung, of the League of Social Democrats, would not speculate on the group's motive but questioned its strategy.
The lawmaker said that if the group managed to unite this number of young people together, they should first support a de facto referendum that is being worked out by political parties and is to be triggered by the resignation of Democrat Albert Ho Chun-yan from his Legislative Council seat.
"The referendum would come before the district council election and come with the single clear aim of restarting the political reform process all over again. If the young people want to carry on the democratic cause, it makes more sense to devote their resources to the referendum first," Leung said.
Ho said he hoped Lau's group would coordinate with his camp. "The Beijing-loyalist camp is too strong. We should avoid competition within the same camp."
Labour Party chairman Lee Cheuk-yan said he "would not doubt [Lau's] sincerity" but called for unity.
Lau noted that there were doubts in the pan-democratic camp about his background. He had worked for the Li Ka Shing Foundation, for which he trained students of Shantou University, co-founded by Li, Asia's richest man and a figure with strong ties in Beijing. He later set up an outdoor adventure training business on the mainland. During the sit-ins, Lau frequently travelled to the mainland while student activists were barred from entering.
"I wore a mask at the protest site. I don't think I was on the authorities' blacklist. It was only in December that I took off the mask and addressed the crowd at the main stage in Admiralty for the first time," he said.
He said he had sold all his shares in the training business.
This article appeared in the South China Morning Post print edition as: Concern over new group's plan to target elections