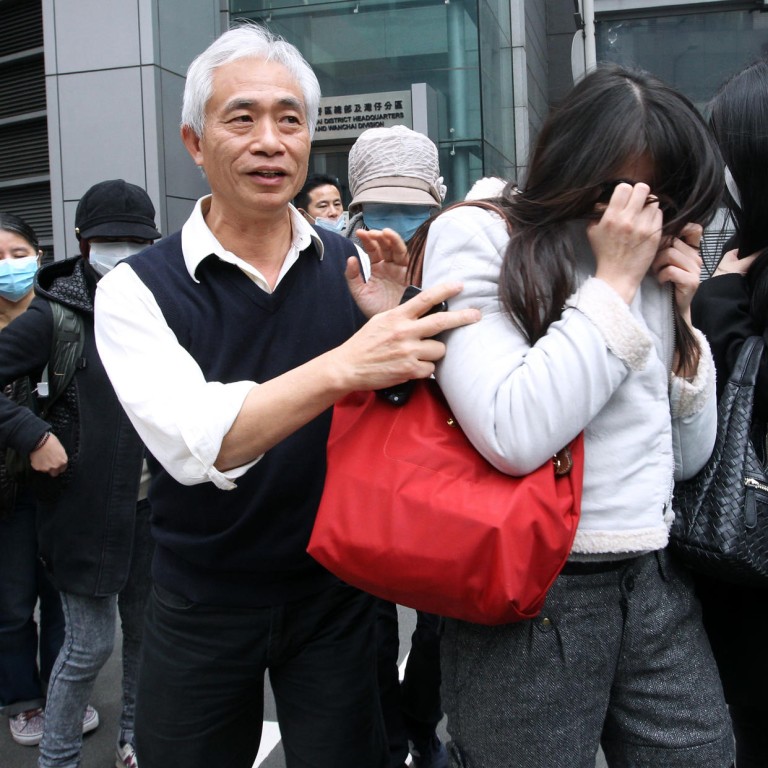 MyCoin clients file police reports over suspected bitcoin pyramid scheme
Monetary watchdog urged to ban sale of bitcoins in HK as investors fall victim to pyramid scheme
Forty-three out-of-pocket clients of Hong Kong-based bitcoin trading platform MyCoin filed reports to the police on Wednesday about what they claim was a pyramid scheme packaged as trading in the digital currency.
More clients are expected to follow suit this week, said lawmaker Leung Yiu-chung, who has received requests for help from dozens of MyCoin investors. At least five clients who contacted another lawmaker, James To Kun-sun, also filed reports to police on Wednesday.
Leung said he was upset by the Hong Kong Monetary Authority's response that since bitcoin is not a currency, it does not fall under its oversight.
"I told the HKMA that bitcoin is more than just an investment product," he said. "In fact bitcoins can be used for shopping, which resembles [one of the functions] of currency so I am of the view that the HKMA can do more about this matter."
Leung called on the authority to stop the sale of bitcoins in Hong Kong as some countries, including Thailand, have done.
Asked if the fact MyCoin clients were not given written proof of purchase would be a hurdle for any police investigation, lawmaker To said some investors had written cheques to the company which controls MyCoin, which should leave a paper trail.
He said computer records kept at MyCoin could be used to match the clients' transaction records to prove they did have dealings with the company.
Leonhard Weese, president of the Bitcoin Association of Hong Kong, said the government had been clear from the start that bitcoin is a "very risky" investment.
"An outright scam is you lose everything, whatever happens," he said. "Bitcoin doesn't come with guarantees of returns or promise … It is a technology that can be very valuable."
He said investors had lost money in the digital currency after its fall in value since November 2013 from a high of US$1,242 a bitcoin. Yesterday, one bitcoin was trading for US$221.
"MyCoin slipped under the radar of the bitcoin community because they had other investors in mind," he added.
Weese said MyCoin, which closed last month, may have lasted as long as it did due to the nature of a pyramid scheme's life cycle, where new investors were recruited by existing backers.
This article appeared in the South China Morning Post print edition as: 43 MyCoin clients seek police action over alleged scam