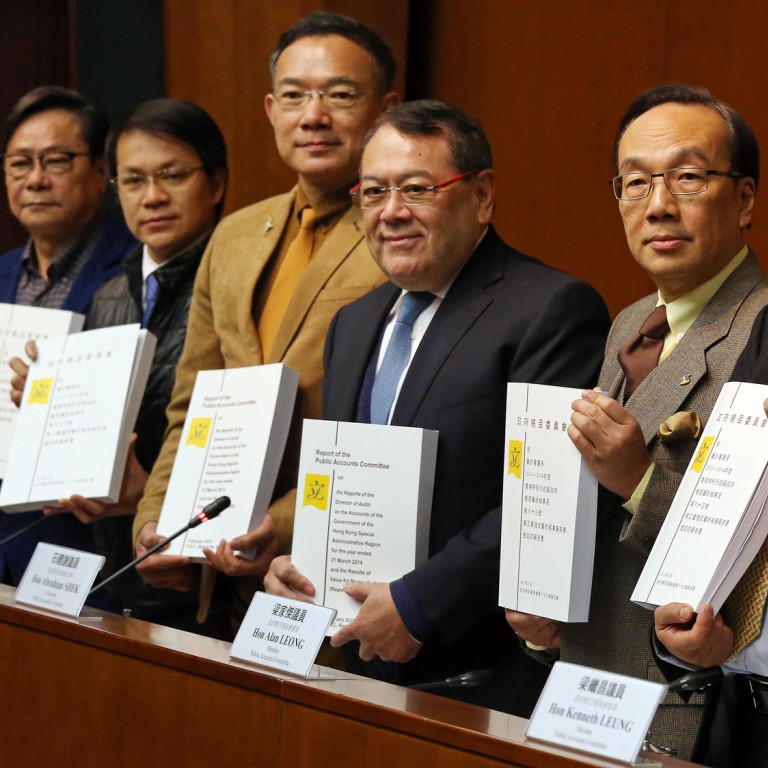 Hong Kong aviation director Norman Lo slammed over unauthorised headquarters work
Public Accounts Committee says in report it 'deplores' actions of Normal Lo for failing to follow procedures in building headquarters
The head of the Civil Aviation Department (CAD) has been condemned in the strongest terms possible by a Legislative Council committee over his failure to follow proper procedures while building the department's new headquarters.
In a report released yesterday, Legco's Public Accounts Committee, tasked to study Audit Commission reports, said it "deplores" the actions of Norman Lo Shung-man, director general of civil aviation.
It said that "as the head of the user department of the new CAD headquarters project, [Lo] had wilfully neglected his responsibility and duties to provide complete, accurate and not misleading information to Legco for funding approval".
The committee also said that Lo had "deliberately overridden" the Property Vetting Committee and the Financial Services and the Treasury Bureau while building the new headquarters.
Last November, the audit watchdog said that the CAD had received approval for the new headquarters with a net operational floor area of 22,775 square metres, of which 3,240 square metres was reserved for future expansion.
But the watchdog found the CAD had built an additional 1,500-square-metre area for future use that was not approved by the relevant government offices.
It also revealed that the CAD had spent HK$67.45 million on security and electronic systems without government approval and had failed to seek permission before building shower facilities in Lo's office.
The new headquarters came into use in December 2012.
During a Public Accounts Committee hearing in December, Lo apologised and said he needed to bear "part of the responsibility".
Committee chairman Abraham Razack noted that the last time the committee had used the word "deplore" in a report was in 2013, against former anti-corruption chief Timothy Tong Hin-ming.
A CAD spokeswoman said the department attached great importance to the committee's report.
"We have taken effective measures to strengthen internal controls over compliance with government regulations and guidelines," she said.
"We have also liaised with relevant [bureaus and departments] to arrange appropriate training courses for CAD staff to enhance their knowledge and vigilance in project management and financial [or] accounting matters."
A Civil Service Bureau spokeswoman said the Transport and Housing Bureau had required Lo to submit a report about the criticism in the audit report.
In another part of the report, the committee expressed "grave concern" over insufficient residential care places being available for the elderly, which it said was "unacceptable".
In the year 2013-14, 5,700 elderly people died while waiting for a residential care place, the report said.
This article appeared in the South China Morning Post print edition as: Aviation head slammed over rule breaches