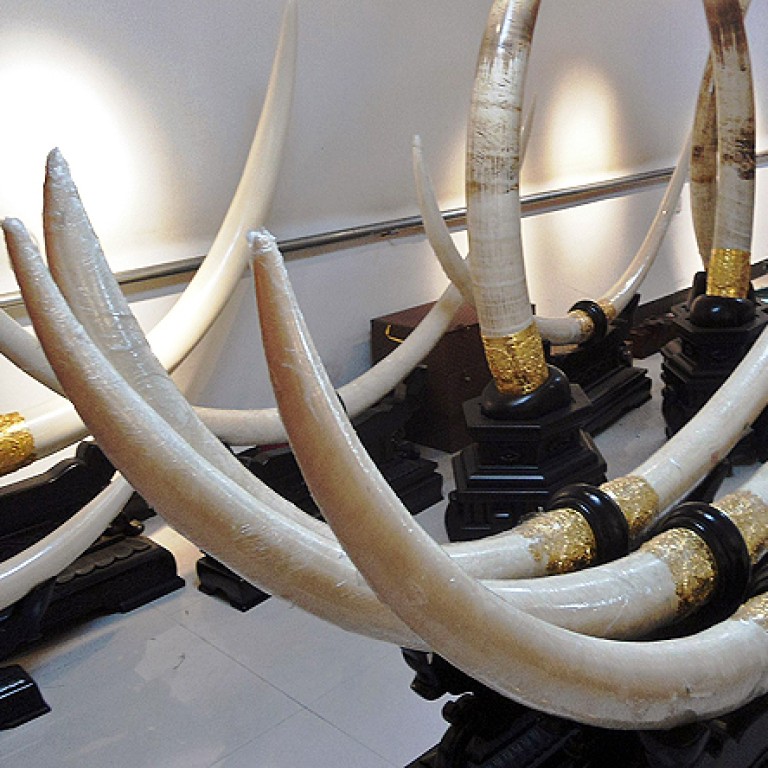 Conservationists lobby Xi Jinping over ending the ivory trade
High-profile figures sign open letter calling on authorities to stamp out dealing in "white gold"
British naturalist David Attenborough has joined some 70 other high-profile figures to urge Beijing to help bring the ivory trade to an end.
They have signed an
open letter
to President Xi Jinping, asking him to outlaw the trade and educate people "about the true deadly cost of ivory".
"The elephants of Africa are dying in their tens of thousands every year to provide ivory for misguided consumers in China and elsewhere. Without your help, they will continue to perish and be pushed towards extinction," the letter said, which includes signatures from 39 members of the British parliament and conservationist Richard Leakey.
"Now the world is looking to you, Mr President, and to your great country, to take action to end all ivory trade in China."
Quat said her proposal had been met with considerable support and might be discussed at the National People's Congress parliamentary session in Beijing next month.
China is considered the world's largest consumer market for ivory, with the precious "white gold" viewed by many as a status symbol.
Increasing wealth on the mainland has led to an increase in elephant poaching, which activists fear could leave the species extinct in the wild within the next decade.
Visiting Hong Kong earlier this month, Kenyan-born Leakey acknowledged that ivory carving had a long tradition in China and suggested education was key to re-evaluating its place in society.
"I think traditional values is an argument you can't ignore, but which tradition has a permanence?
"I would have thought with the internet and social media today everyone is forced to change," said the 70-year-old.
"Ignorance is what is making ivory valuable. Traditions on the role of women have changed and are changing rapidly.
"The same traditions apply when we talk about ivory," he said.
This article appeared in the South China Morning Post print edition as: Beijing urged to end trade in ivory