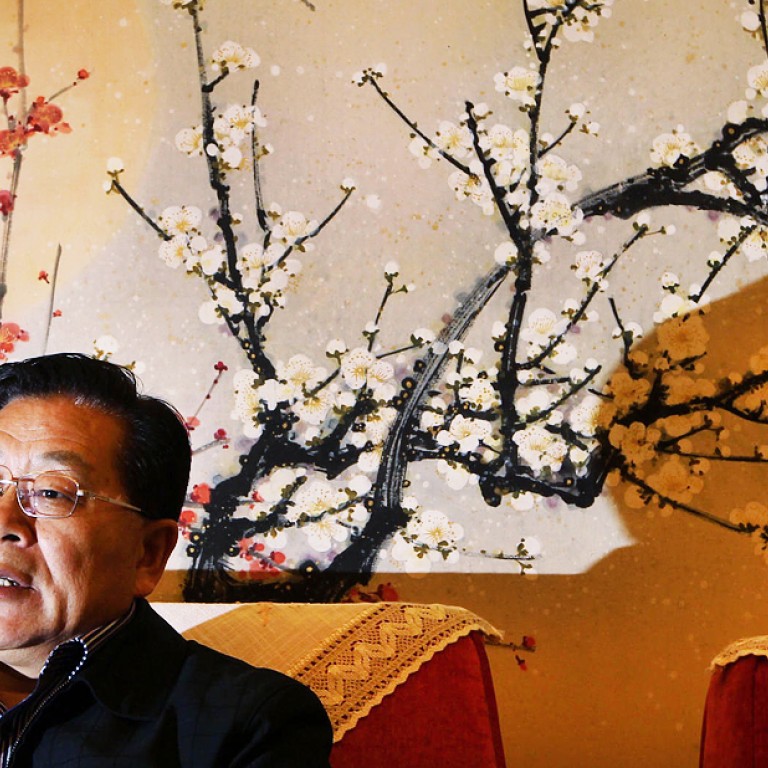 Cost of bridge from Hong Kong to Macau and Zhuhai to rise amid construction delays
Guangdong planning chief says cities will share higher cost of project already worth HK$132.9b
The cost of the massive bridge linking Hong Kong with Zhuhai and Macau will rise above its HK$132.9 billion estimate because of a significant delay and the extra expense will be shared by the three cities, says a senior Guangdong planning official.
Li Chunhong, director of the Guangdong Development and Reform Commission, said the completion date of the bridge would be revealed by October after an assessment.
The bridge was scheduled to be completed next year, but Li said even 2020 was a difficult target because of technical difficulties in laying sections of tubes on the seabed and joining them to make a tunnel.
"The delay will have an impact on the cost, and we are still making an assessment," Li told reporters on the sidelines of the National People's Congress meeting in Beijing. "The extra cost will be settled based on the agreement between the three places."
The whole project will cost HK$132.9 billion, according to the bridge authority. The costs will be split between Hong Kong, Macau and the mainland authorities. Hong Kong's contribution, including a new island off the airport, will come to HK$83 billion.
The Hong Kong government last month asked the Legislative Council to inject another HK$5.46 billion into the project to cover the cost overrun. The council's Finance Committee approved the use of HK$30.4 billion to build an artificial island northeast of Chek Lap Kok airport and border-crossing facilities.
The bridge will connect the two shores of the Pearl River Delta, linking Hong Kong with Gongbei in Zhuhai and A Perola in Macau.
On Guangdong economic development, Li said the province would not follow Shanghai's lead and abandon a GDP growth target this year.
"There is no index in the world that can replace GDP," he said.
Shanghai Mayor Yang Xiong announced in January that the city would not set a figure for the city's GDP, breaking a long-held tradition that led to criticism that China was obsessed with growth at the cost of the environment.
On the trend of Chinese going overseas to shop, Li said the mainland's taxation system was playing a role in shifting consumption overseas. He said tax was pushing up prices of imported products, while the inferior quality of local goods was also to blame.
"We have to increase the quality of the products made here, but our production cannot satisfy all demands of the people here," he said.
This article appeared in the South China Morning Post print edition as: Zhuhai-Macau bridge cost to rise amid delays