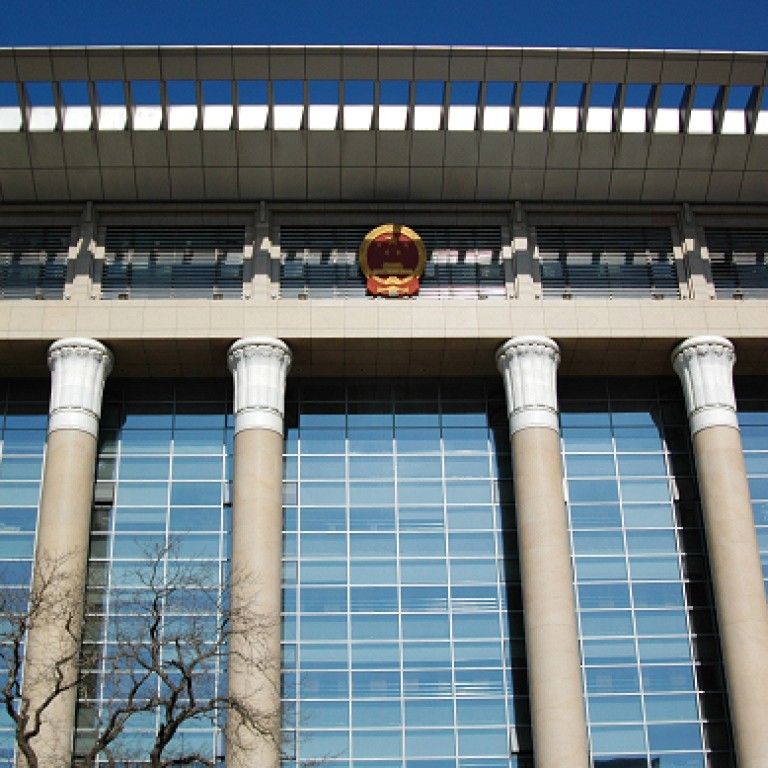 Hong Kong needs an advisory committee to examine complex cross-border legal issues
Advisory panel is needed to consider solutions to issues like parallel trading, domestic violence
To solve the many specific cross-border legal issues affecting the people of Hong Kong and the rule of law in  the special administrative region, an independent and non-partisan advisory committee on cross-boundary legal issues should be established.
The committee, which ideally would draw its membership from current or retired senior members of the legal profession,  would provide policy guidance to a working group drawn from the legal community. The idea would be to draw together people familiar with  the Hong Kong and mainland legal systems.  They would work together to propose options for practical solutions to problems involving  complex legal issues.
These problems could be issues in the news, such as parallel trading, and other serious problems not in the news such as cross-boundary pollution, criminal justice or domestic violence. The members of the working group must be able to reach out to those with the right expertise or background, regardless of political views.
One example of an important issue not in the news is domestic violence. Grenville Cross SC has recently written about the need for improving Hong Kong domestic law on this front.  I have  written about domestic violence on the mainland, highlighting new guidance by the Supreme People's Court and others for dealing with this serious social problem.  Hong Kong social trends, such as cross-border marriages and Hong Kong elderly people settling on the mainland, mean that cross-border domestic violence is  an unrecognised problem.
Another issue concerns cross-border cooperation in criminal matters. The South China Morning Post reported last  autumn that the Supreme People's Procuratorate had announced that it would focus on establishing ways to bring suspects home, including extradition and repatriation, with Hong Kong as the first target.  If the government is being asked to conclude a rendition agreement or criminal law judicial assistance arrangement, this touches on a broad range of legal issues for individuals, companies and other organisations.
A Hong Kong foundation  can consider investing some resources to fund the necessary research and analysis on which the advisory committee will need to rely. Such  foundations have been generous in funding research on law and Chinese studies in universities elsewhere.  The proposed advisory committee and working group are intended to provide practical results and are sure to provide value for money.
Susan Finder is a visiting fellow of the Centre for Chinese Law at the University of Hong Kong and the author of the  Supreme People's Court Monitor.
This article appeared in the South China Morning Post print edition as: Tackling mainland, HK legal problems