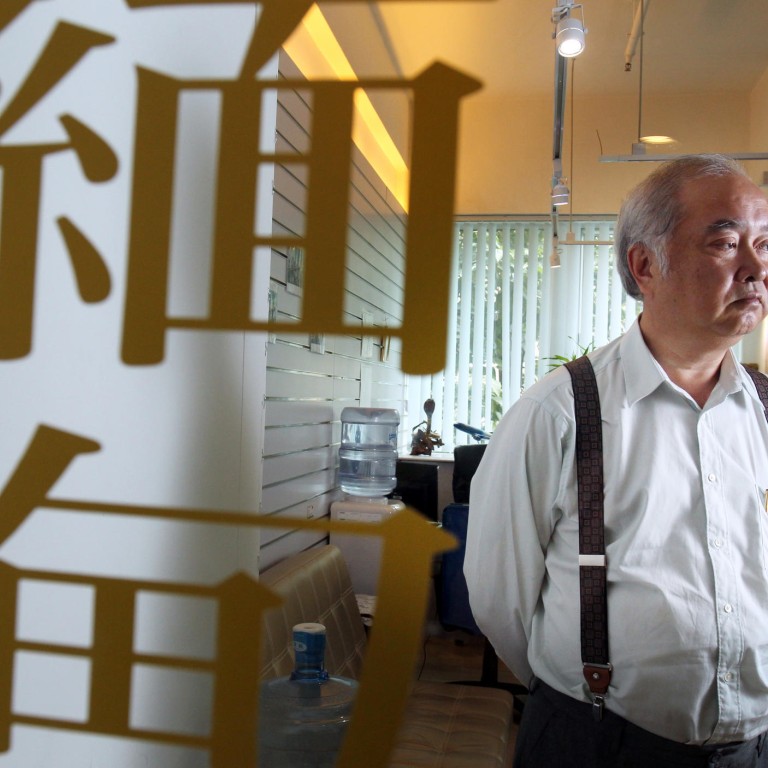 Hong Kong's only Myanmese helper agency to shut down as boss blames government
Agency chief who brought in 200 domestic helpers says he has been victimised as business dries up and he struggles to pay off his debts
The only recruitment agency in Hong Kong permitted to bring in maids from Myanmar has folded, with its owner at least HK$2 million out of pocket and accusing the Myanmese government of victimisation.
Law Yiu-keung, managing director of Golden Mind Recruitment, said the government in the former pariah state had not given him any business since he fulfilled his initial quota of bringing in 200 maids.
He said he was frustrated because after he made a request for 400 more places in October last year, he had flown to Myanmar more than 10 times to try to meet the labour minister. On each occasion his Myanmese partner told him a meeting with the minister had been secured, but it never took place.
Now heavily indebted, he may have to declare bankruptcy.
"Why is the Myanmese government doing this to me? I am so sincere in helping the government open up the market," Law told the on the last day of his business yesterday.
"If they no longer want to give me more quotas, they should have let me known earlier. I have applied for 400 more quotas but I have never received a reply on whether I will get it or not."
Angry and frustrated, he said he felt like he had fallen into a trap.
Since he started the business about four years ago, he has invested HK$3.5 million but has only made HK$1.5 million. On top of that, he has to deal with HK$500,000 of loans.
Law said each Myanmese helper who came to Hong Kong needed to borrow HK$13,000 to cover expenses, such as visa applications and physical checks.
Fifty of the 200 maids he brought in have left Hong Kong and now Law needs to take responsibility for their loans, totalling about HK$500,000. Many quit because they could not get used to the life here or the work was not what they expected.
With operating expenses costing him more than HK$100,000 a month, Law said he had no choice but to close his business.
He was puzzled as to why the Myanmese government did not allow him more helpers, but he suspected it was linked to recent high-profile cases of abuse in Hong Kong.
"I do not know the cause of the death of my company."
Myanmese media have reported that the government has suspended the sending of maids abroad, but the reasons for this, or whether the suspension is official, remain unclear.
Law has asked Myanmar's consulate in Hong Kong to take care of the needs of the maids. The consulate did not respond to inquiries yesterday.
Teresa Liu Tsui-lan, managing director of Technic Employment Service Centre, flew to Myanmar six times last year to meet officials there about bringing in maids.
She said she felt like the government had been stalling for some reason. Still, she said she was interested in the business if the market opened up.
This article appeared in the South China Morning Post print edition as: Maid recruiter folds with shot at Myanmar