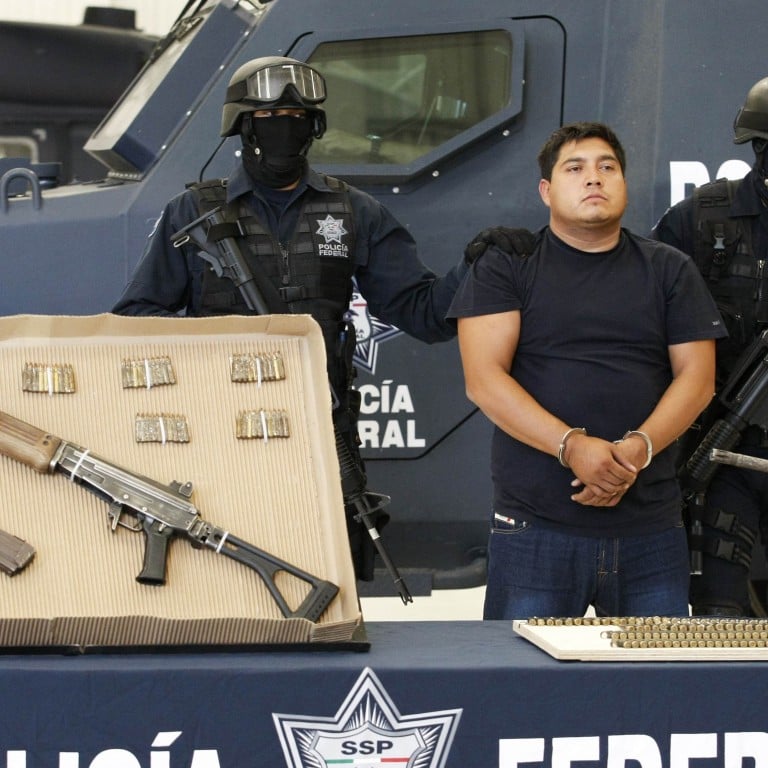 Mexico's violent drug cartel Jalisco New Generation targeting Hong Kong cocaine market and reaping huge profits, says official
Violent newcomer to Mexico's turf wars said to be targeting Hong Kong and reaping huge profits, as Latin American gangs push into the region
A powerful new drug cartel behind a surge in violence engulfing parts of Mexico is now targeting Hong Kong's lucrative cocaine market, according to a top official at the Mexican National Chamber of Industry.
The Jalisco New Generation - an aggressive newcomer to Mexico's drug wars whose audacity and modern weaponry have launched it head-first into a clash with the country's military - was reaping huge profits selling cocaine at a considerable mark-up in Hong Kong, said chamber president Rodrigo Alpízar Vallejo.
His comments come amid an increased push by Latin American drug cartels into the Asia-Pacific region in recent years.
Investigations by the found that the Sinaloa cartel - one of the world's biggest, most established syndicates - maintained both a corporate and criminal presence in Hong Kong.
In addition to trafficking cocaine to the city, the group also ran front companies and bank accounts which it used to launder drug funds, according to official Mexican documents and interviews with law enforcement sources.
Last year, Mexican authorities dealt the Sinaloa cartel a surprise blow by capturing kingpin Joaquin "El Chapo" Guzman in a heavily armed raid on his beachside den in the Pacific resort town of Mazatlan.
The arrest was just one of a number of drug bosses captured by the Mexican government as part of an ongoing crackdown.
However, fears are now growing that the resulting power vacuum has paved the way for the meteoric rise of the Jalisco New Generation cartel and its expansion around the world.
According to Vallejo, the cartel was able to make up to 35 times more profit by trafficking cocaine to Asian cities such as Hong Kong and Tokyo.
"The severe penalties, such as life imprisonment or even the death penalty, for traffickers caught in Asia are reflected in the exorbitant price of the drugs there," he told Spanish-language media.
The comments follow an investigation by the chamber into the economic power of the syndicate, which has proved a threat to businesses in Mexico due to its involvement in kidnapping and extortion schemes.
Originally formed in 2010 as the armed wing of the Sinaloa cartel, the Jalisco New Generation broke away within years and quickly spread in size and stature across Mexico.
In recent months, the group has achieved notoriety after shooting down a military helicopter and engaging the country's armed forces in large-scale firefights with assault rifles and grenade launchers.
Neither Hong Kong police nor customs would comment on the expansion of Latin American drug cartels into the city.
This article appeared in the South China Morning Post print edition as: Drug cartel looks to city's cocaine market