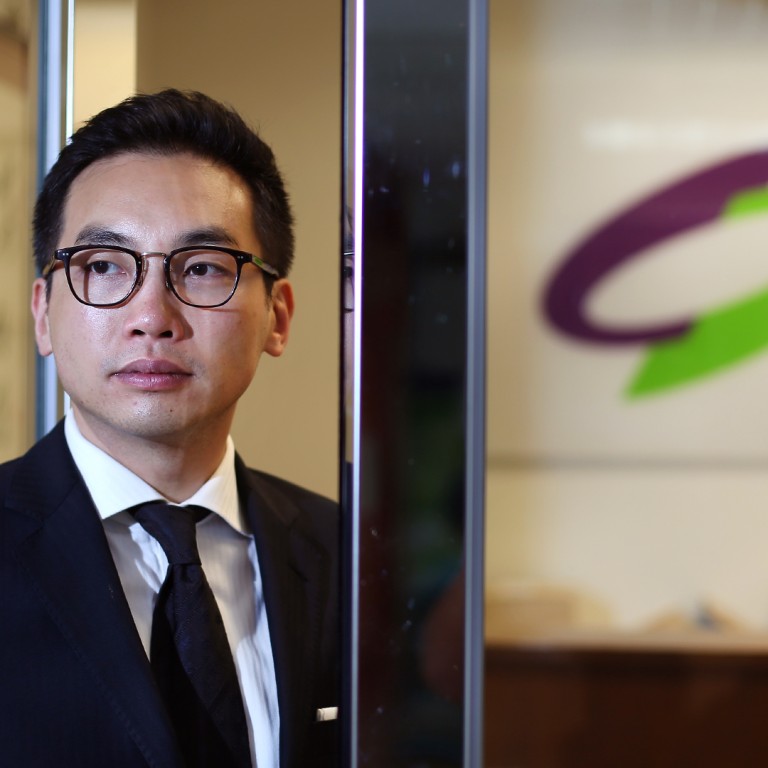 Hong Kong legislator Ronny Tong set up potential successor in secret talks months before resignation
Alvin Yeung recounts an emotional meeting at which his mentor talked of giving up Legco seat
Up-and-coming politician Alvin Yeung Ngok-kiu keenly recalls the feeling of being hit by a bolt from the blue when, in early September, his mentor, Ronny Tong Ka-wah, quietly asked him to mentally prepare for a potential Legislative Council by-election.
For months afterwards, Yeung kept secret the fact Tong, a "rock star" in his eyes, was considering cutting short his legislative service before the end of his term next year.
Tong finally dropped the bombshell on Monday, announcing his resignation from Legco and from the party he co-founded nine years ago, and tipping his protégé as the right person to take over his New Territories East seat.
Watch: Who is Alvin Yeung?
Back in September, the pair had met just days after the National People's Congress Standing Committee rolled out a restrictive blueprint for Hong Kong's political reform in August. To Tong, that sounded the death knell for a democratic Hong Kong even before the government presented its election model for the 2017 chief executive poll that conformed to the blueprint and was voted down in Legco last week.
"The news [of his possible exit] came all of a sudden," Yeung, 34, said. "I have always seen Tong as a democracy fighter who will be the last to give up. Seeing tears roll down his face made me think if it was really the end of Hong Kong's democracy."
It seems natural for Yeung, who chairs the Civic Party's New Territories East division, to contest the by-election. But some allies, including People Power lawmaker Albert Chan Wai-yip, want a heavyweight candidate to ensure the precious seat remains with the pan-democrats.
Yeung argued, however, that it was important to field a young candidate in the wake of the Occupy protests last year.
"We can sense the general sentiments … that the younger generation has a more important role to play in building Hong Kong's future," he said, adding that - as part of that generation - he might enjoy an advantage.
Yeung grew up in Canada, where he did a degree in political science. He later obtained a master's in law at Peking University - a normal choice for many young Hongkongers. "China needs people to grow, not only in infrastructure but also in terms of society, humanities and, most importantly, the rule of law."
Yeung began devoting himself to social movements in 2003, joining calls against a national security bill that many saw as a threat to basic freedoms. He then joined the Civic Party, giving up his Canadian passport in 2012 to partner Tong in the Legco poll.
Since Tong's tearful media session, Yeung has been dragged out of his comfort zone as he emerged as a likely candidate. He defended his mentor, whom radicals accused of betraying the camp with his moderate views.
Tong had been striving for democratic reform in the nine months since Beijing's ruling, he said. "Not [every] comment [is based on] solid evidence; the criticism is not fair to Tong."
This article appeared in the South China Morning Post print edition as: Tong's tears made protégé fear for HK democracy