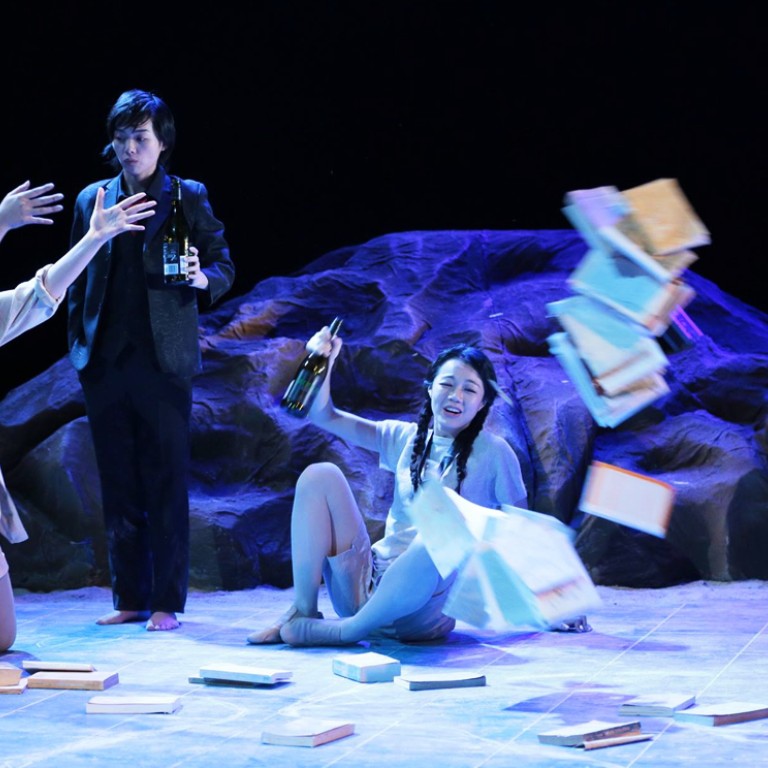 Review: shades of Kafka in rise and predestined fall of Hong Kong
A powerful play depicting the city's ambivalent identity and predestined fall offered a moment of reflection.
Based on writer Chan Koon-chung's renowned , Tam Hung-man, founder and director of Theatre Ronin, restructured the script and singled out the Kafkaesque theme of the second sequel, "nothing has happened".
The adaptation, as Tam described it, was his "cut-and-paste" of the novels. Chan, who was at the premiere, said the play had a contemporary angle and sounded more incensed than his original novels.
The production was designed for those familiar with the original works rather than the novice, with storylines and characters juxtaposed in multiple layers.
But it was not difficult to grasp the message that the city's success was a result of a series of coincidences and the fall was predestined.
Some audiences might find the narrative intense and some of the swear words and sex scenes vulgar. But these were skilfully balanced by ear-pleasing songs that often came in at the right time.
The songs, a total of six starting with , showcased local composer Anna Lo at her best through simple but effective tunes that reflected the long-lost city folk tradition.
This article appeared in the South China Morning Post print edition as: Shades of Kafka in predestined fall of city