Focus
Get more with myNEWS
A personalised news feed of stories that matter to you
Learn more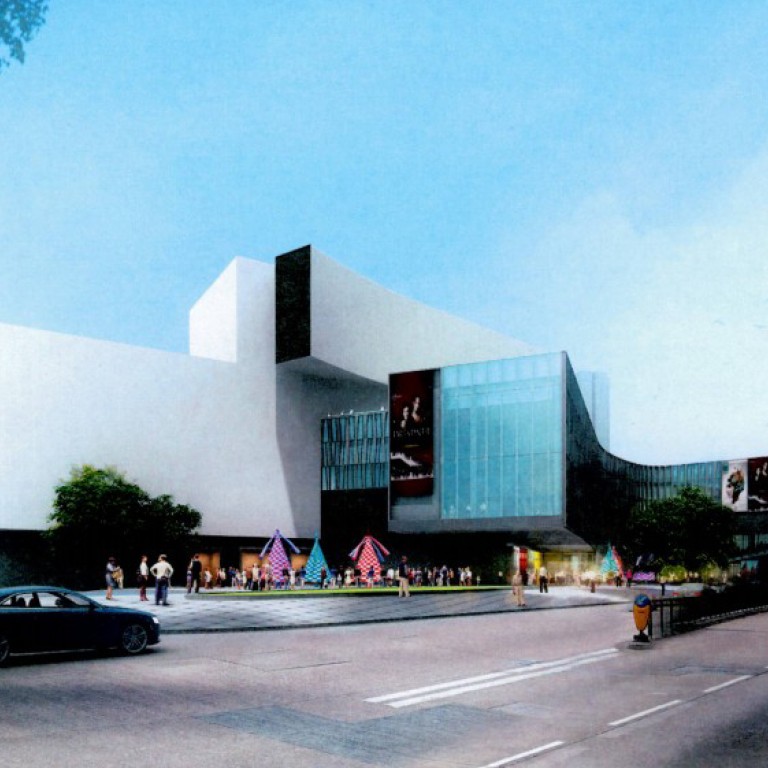 Move over West Kowloon, Hong Kong's East Kowloon set for cultural blooming
The city's latest cultural hub is set to become an "oasis" in East Kowloon and a space for budding arts groups to shine, the cultural official in charge has said.
Elaine Yeung Chi-lan, assistant director of the Leisure and Cultural Services Department, places high hopes on the East Kowloon Cultural Centre, which will turn a 2.16 hectare site in Ngau Tau Kok into a user-friendly performing arts complex ready for use by 2021.
"I hope it will be the most practical and accessible facility, an oasis rather than a shrine, for anyone - artists and residents alike," said the official, who is a veteran of various venues.
The $4.1 billion project, she added, aimed to bring out the "smart city" image of Hong Kong as much as the $21.6 billion West Kowloon Cultural District, but in a very different way.
"We don't aim at world-class performers or programmes like those at West Kowloon. We are more for small and medium local performing arts groups and young artists, and the sizes of various venues at the centre reflect that," she said, adding that it would not be tourist-oriented.
There will be five venues at the East Kowloon hub, including a 1,200-seat multi-purpose hall and a 550-seat theatre, plus three smaller halls of 120 to 250 seats for music, drama and dance.
"These halls in different capacities make the box office more manageable for young arts groups. The design is also more cozy for audiences," she said.
A performing platform for young artists became a pressing issue after government arts subsidies produced a bevy of graduates. Applications to use venues rose 184 per cent in the 10 years to 2014, and as many as 90 per cent were turned down last year.
"This is such a prime site that it was a tough fight to save it for culture, and the population, from Kowloon City to Tseung Kwan O and Sai Kung, deserves it," she said.
Yeung said the new centre would play a role in the initiative to reinvigorate eastern Kowloon.
"As a cultural hub in the midst of a residential area, the door is open to everyone who may come in for a break or a cup of tea, perhaps munching a pineapple bun or cookies sold at one of the art booths," she said.
The transparent design, which will allow artworks to be seen from nearby Kowloon Bay MTR station, is based on years of criticism of the monolithic Hong Kong Cultural Centre Yeung knows all too well.
"We've been mocked for 26 years, and that's no funny thing," laughed Yeung, who was a young manager at the Tsim Sha Tsui venue when it opened in 1989.
This article appeared in the South China Morning Post print edition as: East Kowloon set for cultural rise