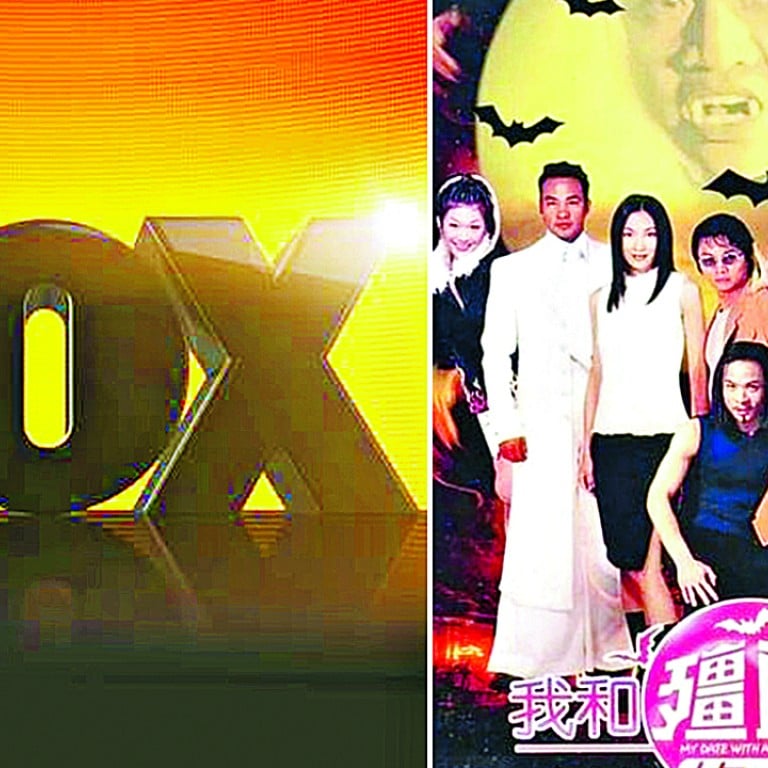 Cult TV show My Date With a Vampire to return: US entertainment giant promises new series, possible movie
Fox Networks Group Asia will produce a TV series and possibly a film after acquiring one-third of the ailing Hong Kong company's inventory
ATV's days might be numbered but its legacy will live on as an American entertainment giant plans to remake some of its classic titles into TV shows and films.
Fox Networks Group Asia, a subsidiary of 21st Century Fox, will remake ATV's My Date With A Vampire into a 20-episode TV series and possibly a film, the South China Morning Post has learnt.
It is understood the fantasy romance title also garnered the interest of Korean TV producers, who are keen on making a series.
Cora Yim, Fox Networks Group Asia's head of Chinese entertainment and territory head of Hong Kong, said Fox acquired one-third of ATV's inventory last year, including 28 drama series totalling more than 850 hours. She declined to disclose how much the deal cost.
Yim said she was sad to see ATV's fall. "Despite their limited resources, ATV created a lot of great shows that were not only popular but also trendsetting, such as My Date With A Vampire.
Spanning three seasons from 1998, the series evolves around a heart-wrenching romance between vampire Fong Tin-yau and vampire slayer Ma Siu-ling, while the two battle evil vampires.
Instead of adopting the conventional image of Chinese vampires, which are in fact hopping zombies, the vampires in the ATV show embody traits found in Western mythologies, but the story blends modern day Hong Kong with Chinese folklore.
Unlike rival TVB's soaps, which are mostly about family affairs and martial arts period dramas, My Date With A Vampire was a breath of fresh air and earned a cult following.
"ATV had a very talented crew. The show had a very advanced concept and storyline, which came 10 years earlier than Western vampire hits like Twilight and Vampire Diaries," Yim said.
Yim said shooting was hoped to start this year to coincide with the network's launch of a new over-the-top broadcasting platform. The budget and cast had not been finalised, she added.
"We will invest in the special effects, make-up and costumes," Yim said. "We also hope to cast new faces alongside veteran actors. Hong Kong needs to train more new stars."