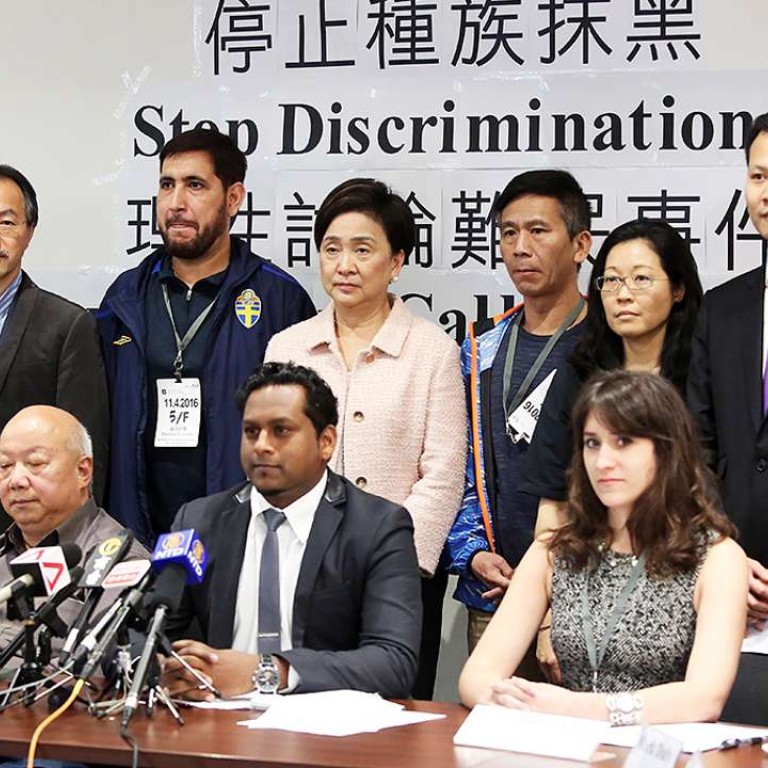 Asylum seeker controversy creating divisions, say rights groups
Public comments on refugees in the city 'exaggerate the scale of the problem'
Heated debate on refugees in Hong Kong has exaggerated the real situation and will fuel discrimination and hostility towards ethnic minorities, human rights groups have warned.
More than 90 concern groups and 70 individuals jointly called on the community to stop discriminating against asylum seekers in the city. They said recent public comments on the issue were troubling and irresponsible, and made the situation divisive and inflammatory.
Hong Kong faces a backlog of more than 11,100 applications on asylum or torture grounds. Up to February, fewer than 30 cases were approved.
The government has accused the growing number of "bogus" torture claimants of abusing the city's screening system, burdening social and public order.
Ahmed, a genuine refugee from North Africa, said he was detained by the Hong Kong immigration department for seven months before his case was substantiated. He is now waiting for the UN to settle him in a third country. "I have to ask people to give me money to eat.
"I live in a small room full of rats. I want to go to another country because things here are ruining my life," he said.
Victoria Wisniewski Otero from Refugee Concern Network slammed the authorities for bad performance and poor transparency. She said attacks on refugees caused unnecessary stress for the highly vulnerable group.
"It does not only affect refugees, it also affects the ethnic minority community. It creates division in Hong Kong and disrupts social harmony here," she said.
"Once the damage is done, it can be long-lasting and is much harder to undo."

It is understood the authorities took an average of more than two years to process an application. Some applicants even waited for more than ten years.
The immigration department's assistant director William Fung Pak-ho defended the slow screening process, saying applicants often paired up with their legal representatives to avoid interviews and buy time.
"Many claimants faked illness or suddenly lost the ability to speak English. We had no choice but to reschedule their interviews many times," Fung said.
In 70 per cent of cases, claimants informed officers they were unwell only an the last minute. Some missed interviews without notice, the department said.